A man named Shahak Shapira is going viral on YouTube after posting a small protest he made against Twitter's policies regarding reporting abusive users. In his video, Shapira claims that he's reported hundred of racist, homophobic, and abusive comments on both Facebook and Twitter. Facebook is generally very responsive, and of the comments and posts he's reported, Shapira estimates that about 80 percent were deleted. Not so much with Twitter.
He claims that only nine of the 300 tweets he's reported were ever deleted by the company, and in some cases he received no notification, which obscures Twitter's system for deciding what violates its rules and what doesn't. Shapira decided to take just 30 of the abusive tweets he reported and spray them on the sidewalk with liquid chalk outside of Twitter's headquarters in Hamburg, confronting employees with the ugliness online in the real world.
Twitter doesn't have a great track record when it comes to policing their platform.
Some of the things people have written are incredibly offensive, though maybe not surprising to anyone who has spent time on an online forum where people can remain anonymous.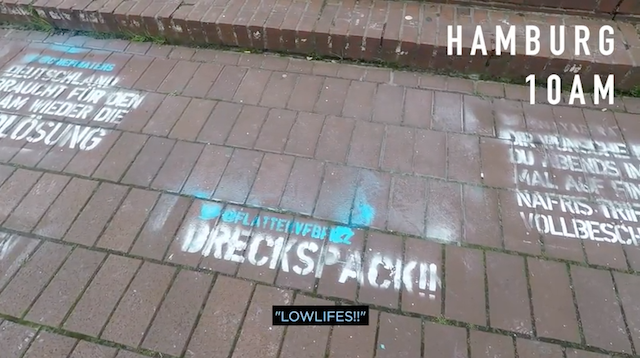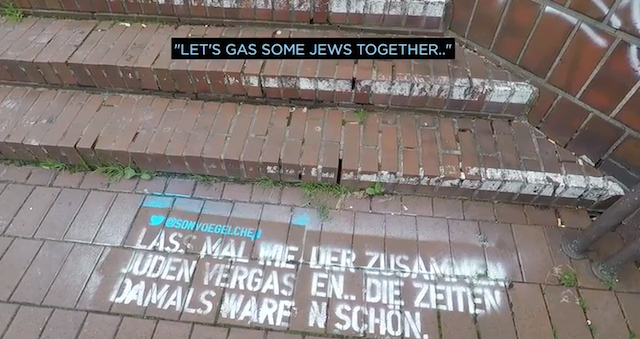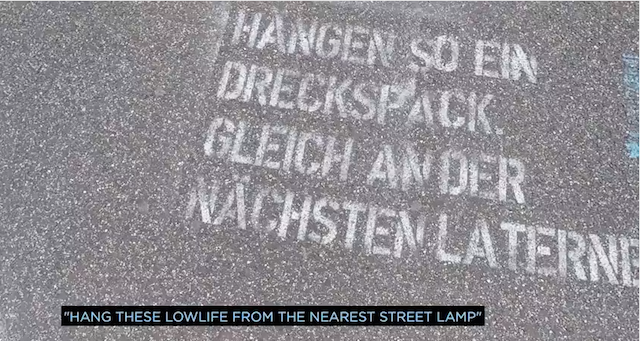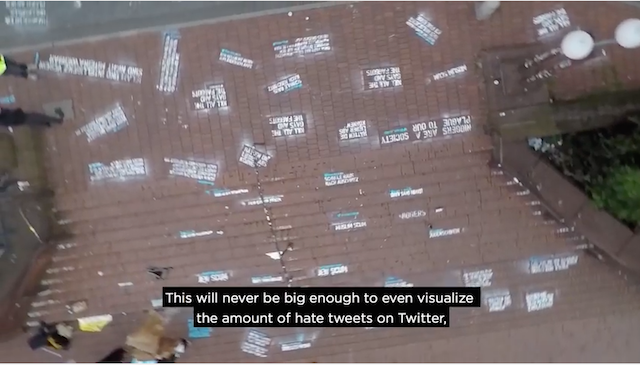 At the end of the day, Twitter called cleaners to remove the tweets—but only directly in front of their own doorstep, which Shapira says is an apt metaphor for how they treat people who use their platform. But, as someone was quick to point out to Shapira on his post, there are horrible people on every platform. Including YouTube.
Twitter hasn't commented much on the matter but here's to hope they take a big look at how the platform handles reports because it's definitely an issue plaguing the Social Media giant. They've been under heavy fire to clean it up and hopefully this is a wake up call.