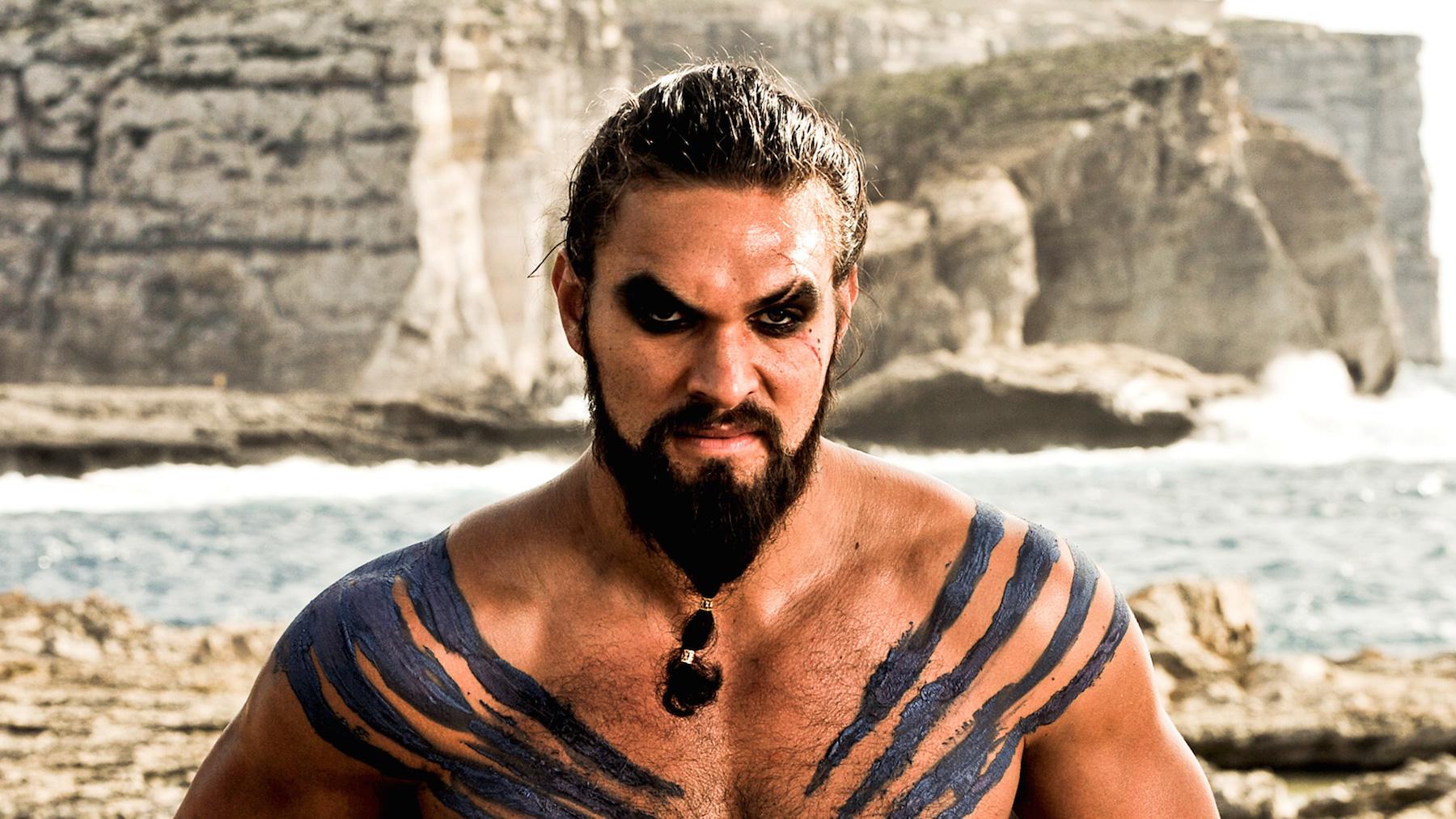 Khal Drogo Is As Psyched About That Dragon Fight Scene As The Rest Of Us
By Aimee Lutkin
On Sunday night, everyone and their mother was glued to the TV. It was finally time for Khaleesi to unleash the furiosa on everybody and she brought her dragons. But first, she brought her Dothraki Screamers!
The wild moment when the horde appeared over the horizon was screenshot and posted to Instagram by none other than Khal Drogo, aka Jason Momoa, who was probably experiencing the greatest FOMO of his life when he saw that scene:
He captioned it:
FUCK ME. It's been so hard for me not to talk about the greatest show on earth. And I don't want to spoil anything for anyone So I have been taking it easy on the posts. But holy shit that was intense. Wish I was there to fuck shit up So proud of Dan and David the cast and crew of GOT Aloha DROGO. DRAKARUS 😜😜😜😜😜😜 @emilia_clarke miss u mama your a badass super proud
Poor Momoa. Can you imagine getting killed off in Season 1 and missing out on the big fight scene? It certainly made an impression on viewers:
But people weren't really asking where Khal Drogo was. They were checking on Ed Sheeran.
RIP.
Episode 5 of Season 7 of Game of Thrones, "Eastwatch," was packed full of some pretty incredible moments and fans are already chomping at the bit for next week's episode.
However, the most important detail from the show probably flew right past you, despite the fact that it seemingly foreshadows one of the biggest possible conflicts in the series, and blows a huge point in the plot wide open.
This is a massive potential spoiler, so if you're the type of person to get annoyed by that, then it's probably best you don't keep reading.
But of course you can't help yourself, so I want you to sit back and consider last night's scene between Samwell Tarly and Gilly as she pores over the diary of High Septon Maynard. Tarly's a bit preoccupied with his work, as is usually the case, when Gilly asks him a seemingly innocuous question:
"What does annulment mean?"
Sam, too busy to pay serious attention to what Gilly asks, says it means ending one marriage so a person can marry someone else. Then Gilly follows up and says that the annulment was for a "Prince Raggar," and since Jon Snow is the love child of Prince Rhaeger and Lyanna Stark, that means that the Targaryen King very well may have technically ended his marriage, married a woman he was madly in love with (Lyanna) and birthed a son who is the rightful heir to the Iron Throne.