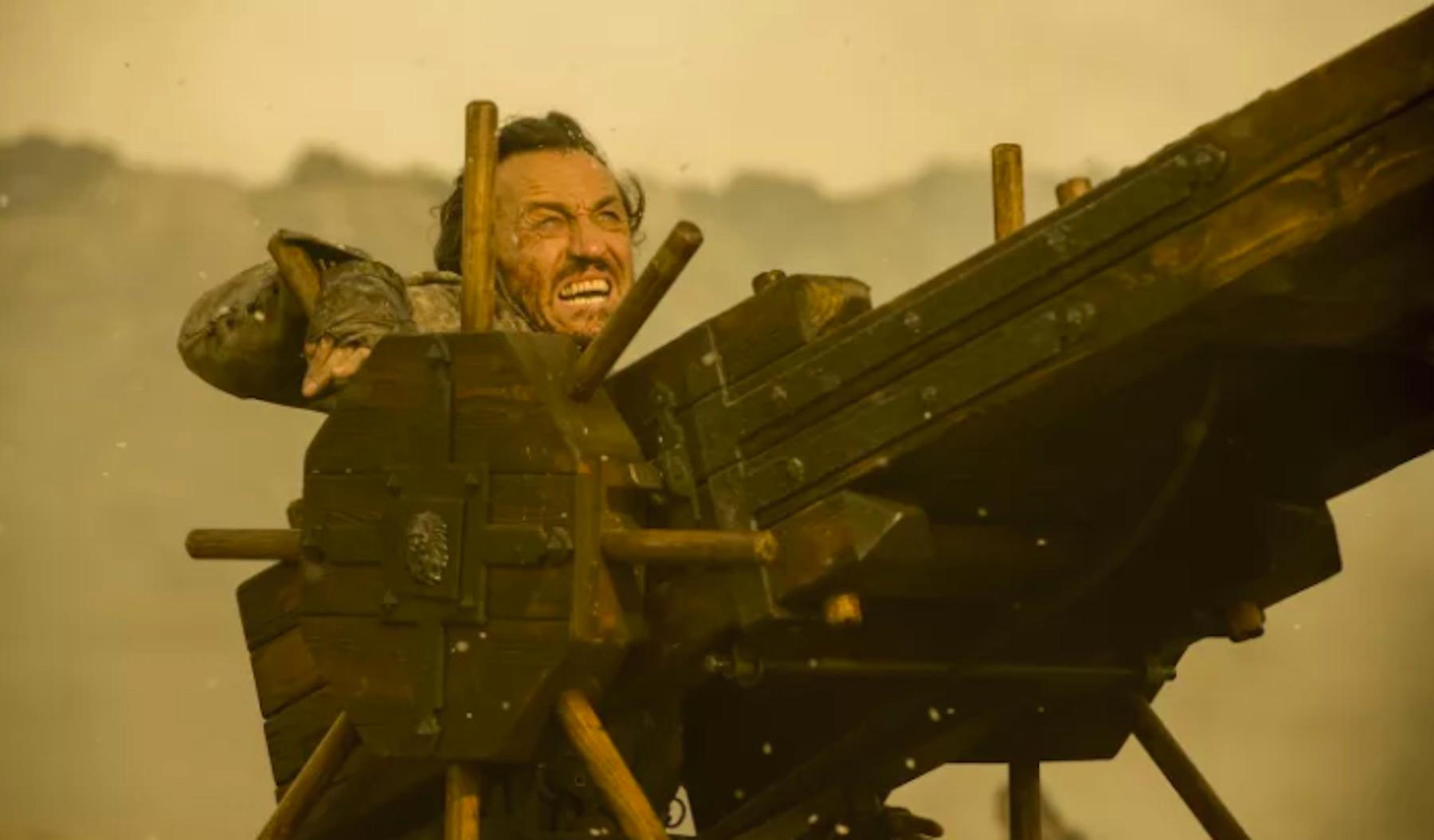 Bronn's Mailman Stopped Talking To Him Because Of What He Did On 'Game Of Thrones'
By Aimee Lutkin
Things are starting to heat up on Game of Thrones and yes, that is a reference to dragon fire, baby! On Sunday's episode, people's favorite characters who they have been following as they traverse all the regions of Westeros are finally meeting—and they're clashing. That means you may start seeing one character you love killing another character you love, like when Bronn viciously attacked Drogon, because Drogon was for sure killing lots and lots of people.
Twitter was conflicted:
Apparently, this emotional conflict has spilled over to real life and started to disrupt the real life of actor Jerome Flynn, who brings Bronn to life for us every week. BuzzFeed reports that in an interview for Making Game of Thrones, Flynn claims that even his mailman turned against him when he took action against Drogon. In the mailman's defense, it's pretty tough to side with anyone who's attacking any of the beloved dragons, they are our babies, after all. We saw them come alive for crying out loud, and they were born out of fire, with Dany, so how could we support him?
I was surprised when I was watching it. I spent weeks on that sequence, but I was on the edge of my seat, the adrenaline was running — they really nailed it. Although since the day the battle aired, I've been a little unpopular, I have to say. My postman won't speak to me because I shot the dragon.
He also gives a coded answer for how worried you should be about Bronn. Is this a spoiler?
HBO: How concerned should we be about Bronn at the end of the episode?
Jerome Flynn: I think it depends on if you care for him. If you're really angry he's been shooting at Drogon, then maybe not.