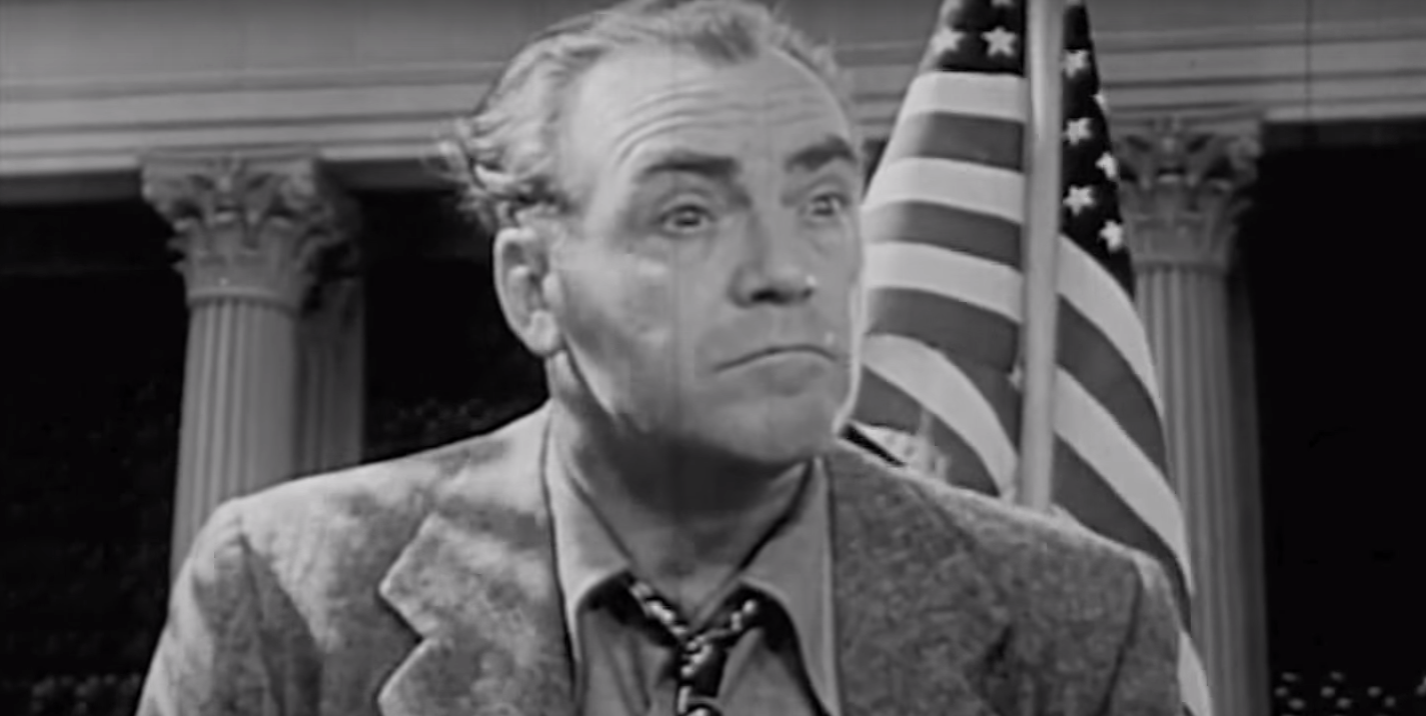 Everyone Is Sharing This Anti-Fascist Movie From 1943 After Charlottesville
By Mark Pygas
The small city of Charlottesville, Virginia, was forced to declare a state of emergency over the weekend as a rally by white nationalists quickly spun out of control. At Emancipation Park, where the Unite the Right rally was held at the base of a statue of the Confederate general Robert E. Lee, which the city plans on removing, thousands of far right protesters were met by thousands of counter protesters.
On Saturday afternoon, counter protester Heather Heyer was killed when James Alex Fields Jr., who CNN reports is currently in custody in Virginia in connection with the crash, allegedly drove his car into a crowd of people. Attorney General Jeff Sessions said that the attack met the Department of Justice's definition of domestic terrorism.
Politicians like Senator Ted Cruz took to Twitter to condemn the "hatred and racism" of groups like "the Nazis, the KKK, and white supremacists." While Ivanka Trump said that there was "no place in society for racism, white supremacy and neo-nazis." President Donald Trump, however, was largely condemned for not calling the groups out by name. On Saturday, Trump said "many sides" were to blame for the violence. Following bipartisan outrage, an official White House statement later called out specific groups.
Following the weekend's events, Twitter users have been sharing a short video produced by the War Department in 1943 and re-released in 1947. When it first debuted, Don't Be a Sucker, played in movie theaters and was an attempt to explain how the Nazi's rose to power in Germany and how similar people could rise to power in the United States.
The clip has been shared thousands of times since Michael Oman-Reagan, an anthropologist and researcher in British Columbia, was the first to post it online on Saturday. And it seems to have resonated with a lot of people...
The clip begins with a man addressing a crowd, blaming the country's issues on African Americans, Catholics, and immigrants. A young man in the crowd seems to agree with the speaker's stance, that is until the speaker also blames Freemasons. The young man is a Freemason.
"I've heard this kind of talk before, but I never expected to hear it in America," says an older man with an Eastern European accent. The older man introduced himself to the younger man, explaining that he was born in Hungary:
"I have seen what this kind of talk can do," the older man explains. "I saw it in Berlin. I was a professor at the university. I heard the same words we have heard today."
"But I was a fool then. I thought Nazis were crazy people, stupid fanatics. Unfortunately it was not so. They knew they were not strong enough to conquer a unified country, so they split Germany into small groups. They used prejudice as a practical weapon to cripple the nation."
That's where the clip that has gone viral ends. But the full version of the 1947 re-release is available to view below via the Internet Archive.