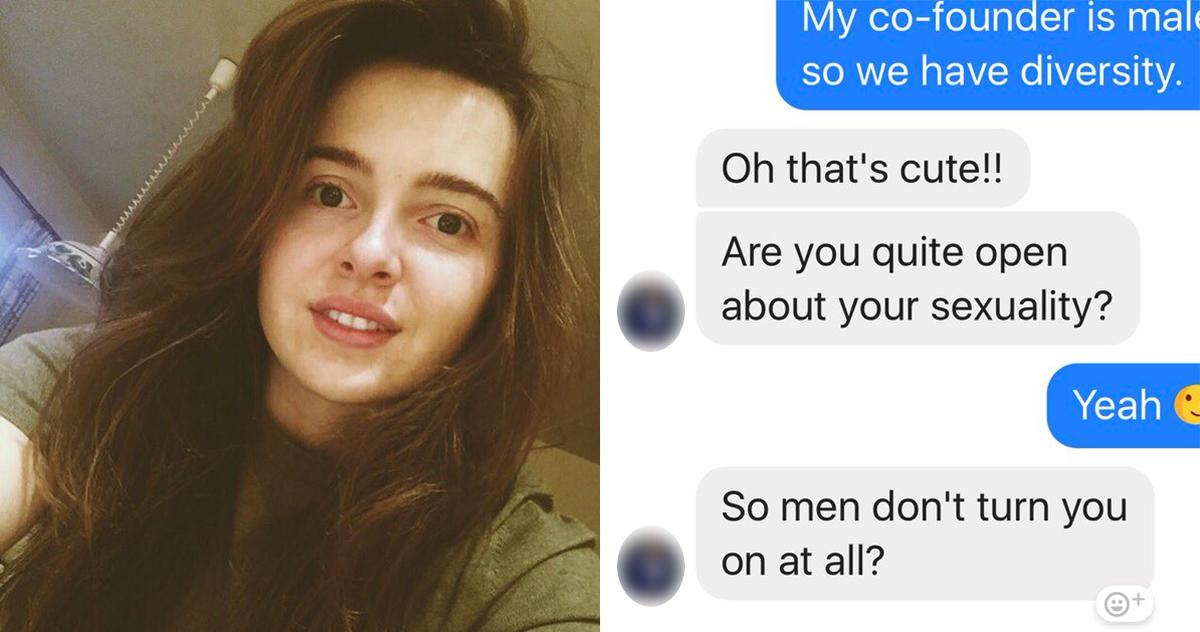 Tech Entrepreneur Shares Creepy Messages She Received After Asking For Business Advice
By Mark Pygas
Now, Lydia Jones, a tech entrepreneur from the North West of England and co-founder of the Troops mobile app, has taken to Twitter to share the series of texts she received after asking for business advice on Facebook.
You can probably guess how people reacted.
While others offered actual business advice.
Mashable reached out to the man involved, who explained his actions:
"In the end I didn't say much else because I found out that it wasn't appropriate to ask her even though she said she was open," he said. "The digital and text word can be misunderstood" but if "this was said in person it wouldn't have been a big deal."
"Richard Branson said all publicity is good publicity so I'm glad she's spreading my brand around. I haven't committed a crime here.
"Sure it's inappropriate if she doesn't admit 'yes' to being sexually open."
He concluded:
"I could say she was harnessing me for free advice. I gave her some advice too."
Jones doesn't think the issue of sexual harassment in the tech industry is going to get resolved any time soon:
"In my opinion, this vibe won't really change until we have a female founder / CEO of a platform on the same scale as a Airbnb or Twitter. But it should not have to be that way for women to be heard."