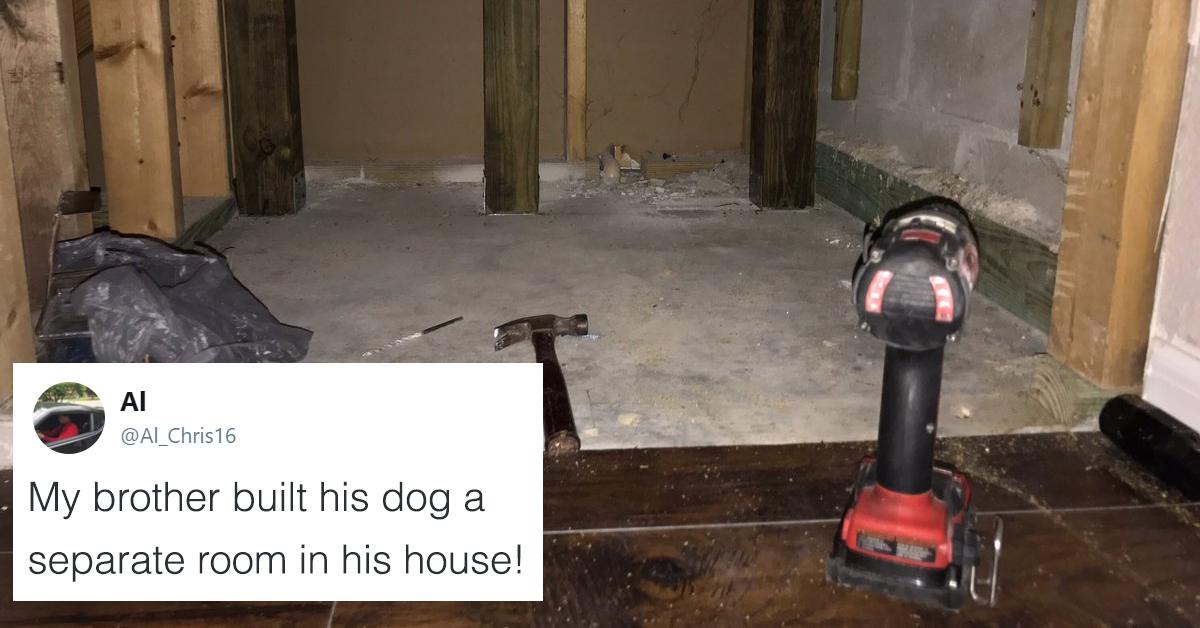 Someone Made Their Dog A Room Under The Stairs And Twitter Is Into It
By Mark Pygas
Pet owners will go to some pretty extreme lengths to make their animals happy. We've seen people enroll their dogs in school, and now, we've seen people make their dog's an entire room under the stairs. Twitter user Al Chris took to Twitter over the weekend to share the Harry Potter style bedroom that his brother made for his dog.
Now you might be asking yourself: isn't this taking one's love for their pet a little too far? And yes, that might be true, but at the same time, it's undeniably awesome. And if a doggie gives you oodles of love on the regular, day in, day out, don't do they deserve their own space to go pupping around?
Unsurprisingly, people loved it. Even though, in my experience, dogs will almost always elect to come and chill with you while you're in the bathroom and at the end of the night they're going to want to hop up onto your bed and sleep with you.
Others were just jealous. And they should be. I mean look at the amount of work, time, and care this person went into creating a puppy place under the stairs for their beloved pet. I mean sure, my parents went and took care of me, fed me, and clothed me, got me a house, took me to doctor's visits and endlessly carted me around to make sure I could do my extracurricular activities and all of that good stuff, but I wasn't a dog. And there's no way I'll ever be as cozy as this pupper who's living under the stairs.
It's better than most human bedrooms, seriously what an awesome pet owner. Anytime they're going to get an animal for adoption, they should just show the shelter this tweet as proof of their capabilities.