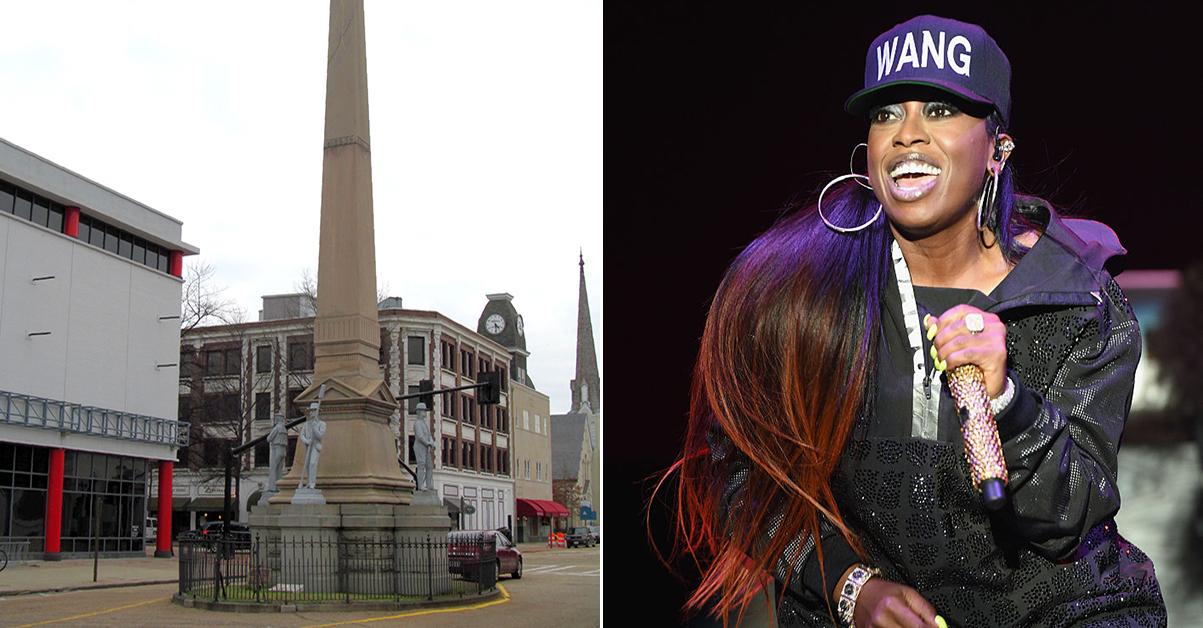 Thousands Of People Want To Replace A Confederate Statue With Missy Elliott
The South is looking to replace a Confederate Statue with one of Missy Elliot
Since the events of Charlottesville, many towns and cities across the country have announced plans to remove statues honoring members of the Confederacy. Last night, the University of Texas joined the fray and removed four statues from their campus.
Article continues below advertisement
And now, one petition by Nathan Coflin from Portsmouth, Virginia, is calling for a statue honoring 655 Confederate soldiers who died in the area to be replaced with a statue of Missy Elliott. As Coflin puts it:
"We believe it is time to finally replace the Confederate Monument in Olde Towne Portsmouth Virginia near the intersection of Court and High streets with a new statue of a true Portsmouth native hero. Who better to encapsulate the culture and spirit of the city enshrined in a new monument than Grammy Award winning rapper, dancer, and record producer Missy 'Misdemeanor' Elliott?"
Article continues below advertisement
The petition, which has so far attracted over 22,000 signatures, calls the rapper, "a true native Portsmouth hero."
"Hailing from humble beginnings as the only child of a power company dispatcher and a welder at Portsmouth's lauded naval shipyard, she rose to become a platinum recording artist with over 30-million albums sold."
"All this without even once owning a slave."
Article continues below advertisement
"Getting this statue put up will be a lot of work and you may ask yourself is it worth it? I say yes and ask you to join me in letting us work it. Together we can put white supremacy down, flip it and reverse it."
"Let us come together in getting City Council to erect this statue in honor of Missy Elliott and all those in the great City of Portsmouth who work it each and every day. Ycamerpus Etihw!"
"Missy is everything the Confederacy was not."
Unsurprisingly, it's picked up some serious support on social media.
Article continues below advertisement
Article continues below advertisement
Do you think this could happen?