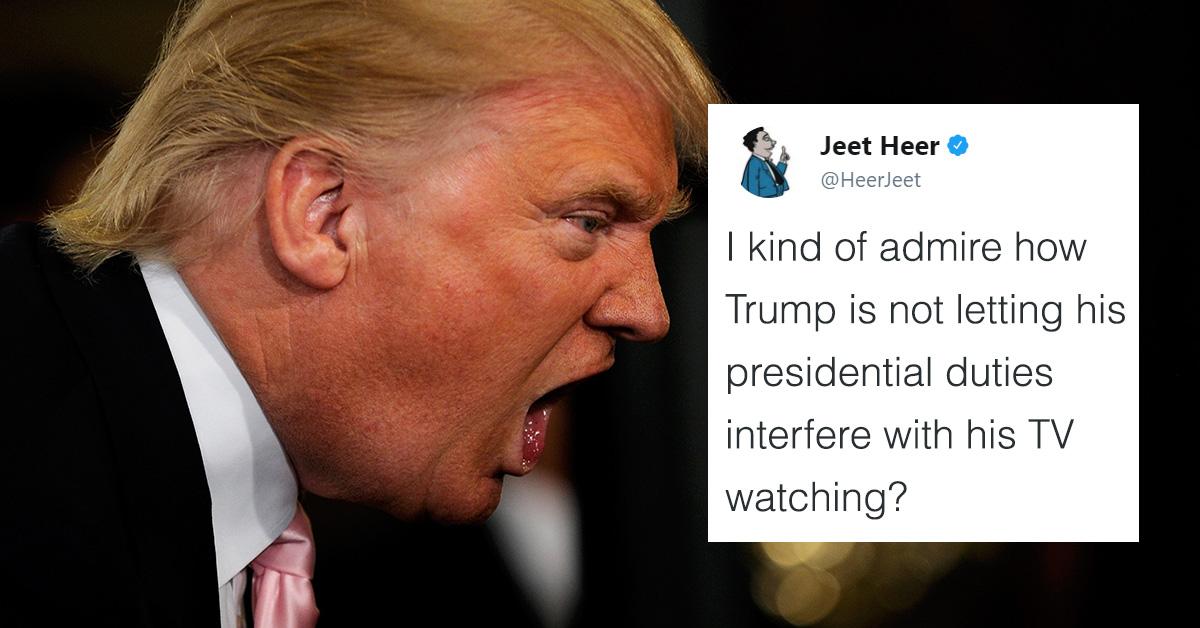 Trump Complains About 'Worst Fake News' As He Returns To Washington From Vacation
By Mark Pygas
President Donald Trump recently returned from a two week summer vacation at Trump National Golf Club in Bedminster, New Jersey. But by the looks of his Twitter feed, the time off hasn't helped the President relax much. On Sunday, President Trump took to Twitter to slam the mainstream media, which he calls "fake news" for being the "most dishonest Fake News reporting [he has] ever seen."
The tweet most likely refers to the white nationalist rally in Charlottesville the previous week, and the controversy that has surrounded it. President Trump was initially slow to reply to the violent clashes between white nationalists and counter protesters, which generated much criticism.
Politicians like Senator Ted Cruz took to Twitter to condemn the "hatred and racism" of groups like "the Nazis, the KKK, and white supremacists." Trump's own daughter, Ivanka Trump, said on Twitter that there is "no place in society for racism, white supremacy and neo-nazis."
But Trump initially responded by saying that "many sides" were to blame for the violence. A White House statement later called out specific groups like the KKK. Only for Trump to later take to Twitter and seemingly call for Confederate statues to be left in place.
And then this weekend, President Trump again took to Twitter to condemn 40,000 counter protesters who took to the streets of Boston on Saturday to protest a "free speech" rally featuring far-right speakers, which had attracted around 100 participants.
The same day, President Trump took to Twitter once again to praise the counter protesters.
President Trump's back and forth on the issue earned him praise from the likes of former Ku Klux Klan leader David Duke on Twitter.
While his comment on "fake news" seems to have indicated to journalists that they're doing their jobs well.