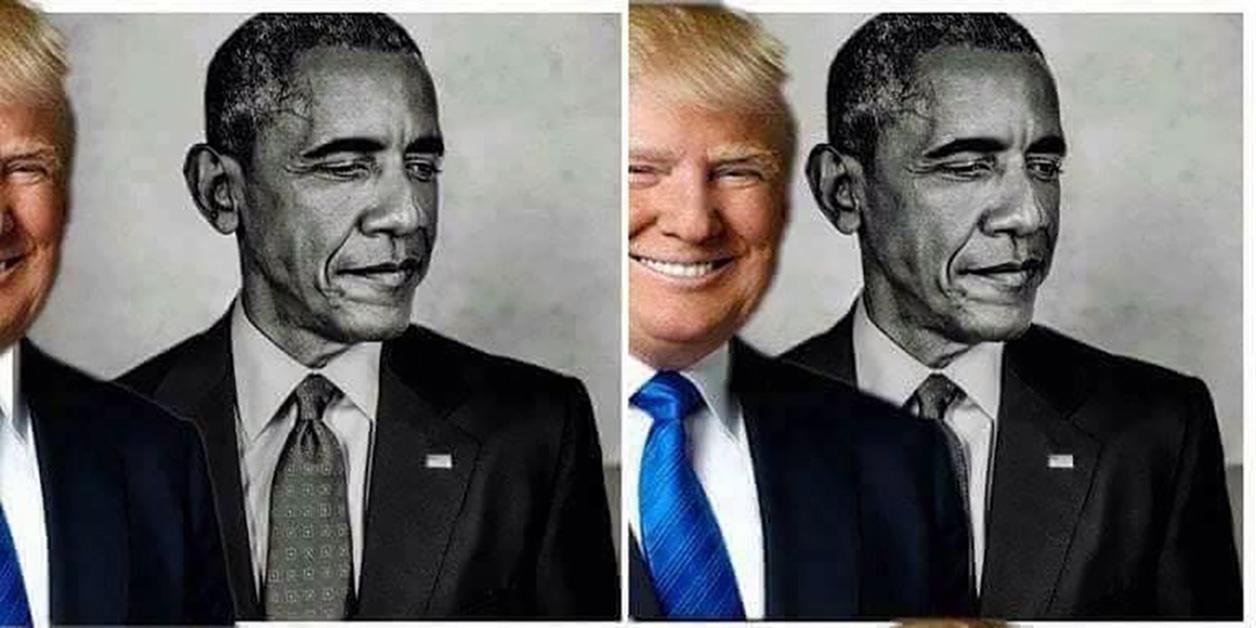 Trump Retweets Bizarre Meme Of Him Blocking Obama's Face Like An Eclipse
By Mark Pygas
It seems like a single day doesn't go by without President Donald Trump doing something that's either completely off-the-wall bonkers insane or just downright embarrassing to not only the office of President, but to the entire united states.
President Trump has been known to retweet some questionable content on Twitter. Following the attack in Charlottesville in which a man drove his car into a crowd of counter-protesters, killing one woman and injuring at least 19 others, President Trump retweeted an image that showed a train running over a man with the CNN logo superimposed over his face.
And now, he's caused controversy again after retweeting a bizarre meme that shows President Trump blocking President Obama's face like an eclipse.
Though it didn't quite have the effect he was probably expecting...
What a bizarre time, but is it really all that uncommon? I mean we have a President who has been mired in more controversies than any other leader in the history of America. Yet the fact that he won is an undeniable testament to the state of our society today.
Voting him in was a major protest vote to the current state of the United States government. There are deeply-ingrained problems with the way the US makes money and a lot of our systems aren't working. Trump presented himself as the type of man who would be the one to "drain the swamp", however, a brief look at his history as a business individual would let anyone know he's full of hot air.
Instead of champion of the people and the common man (which Trump has never been in his life), instead of solving the nation's problems, he's spending a ton of time on Twitter retweeting memes that the people who were foolish enough to vote him in create and share to troll people online. Very, very classy.