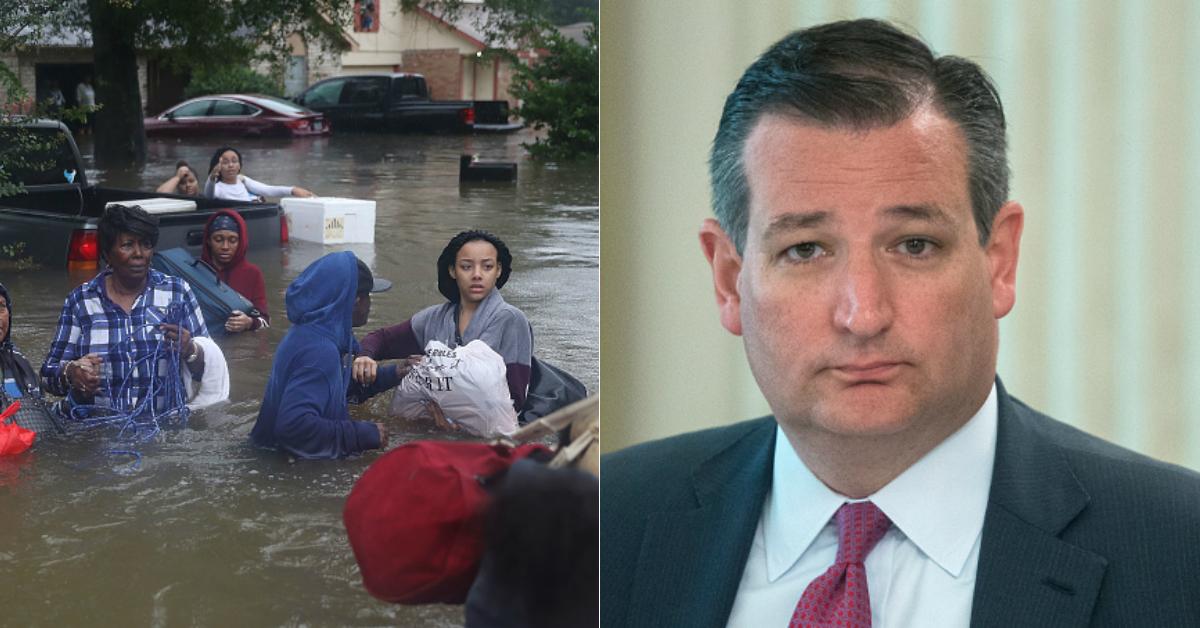 Senators Who Voted Against Hurricane Sandy Aid Requested Aid For Hurricane Harvey
By Mustafa Gatollari
As a New Jersey native who lived through Hurricane Sandy, I witnessed the level of damage it caused to entire communities and businesses. And I wasn't even living in the most impacted area of the state, but the aftermath was still pretty bad. Hurricane Sandy was the deadliest and most destructive hurricane of the 2012 Atlantic hurricane season, inflicting a massive $70 billion in damage.
But some United States senators, namely Ted Cruz and John Coryn of Texas, thought it'd be a good idea to vote against any type of federal relief for reconstruction after the storm. Like, I know Chris Christie is extremely off-putting, but come on guys.
But now, in the wake of Hurricane Harvey, it looks like Cruz and Cornyn have reversed their stances on federal aid assistance in response to natural disasters, because they just pressed President Donald Trump in a letter begging for emergency support.
"Given the potential catastrophic impact that the Hurricane may have on Texas communities, we strongly support this request and urge you to provide any and all emergency protective measures available by a major disaster declaration," said the Senators.
Cruz said he first voted against Sandy relief back in 2013 because he believed it was packed with funds that would be unrelated to storm relief. Calling the emergency package a "Christmas Tree" for New Jersey residents.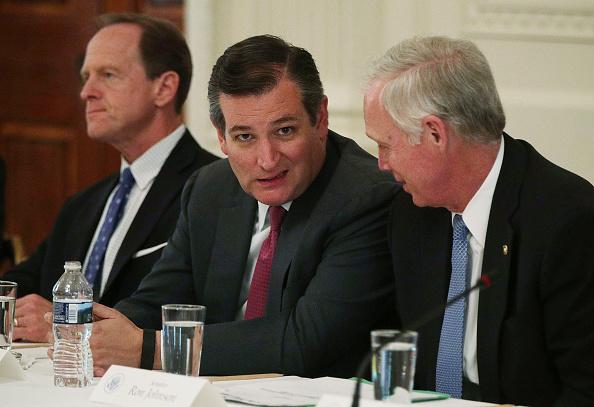 "Emergency relief for the families who are suffering from this natural disaster should not be used as a Christmas tree for billions in unrelated spending, including projects such as Smithsonian repairs, upgrades to National Oceanic and Atmospheric Administration airplanes, and more funding for Head Start," Cruz commented at the time.
Cornyn also didn't vote for the Sandy relief package back in 2013, but has previously voted for some Sandy aid. Cruz also voted for federal assistance after 15 Texans were left dead in 2015 during a series of floods.
Brock Long, Administrator for the Federal Emergency Management Agency said that the sustained rain and wind in southern Texas still poses a huge threat.
"Let's set the expectations. Texas is about to have a very significant disaster, and we have to let people know that," Long said in a statement.
FEMA came under fire in the wake of Hurricane Katrina years ago, due to their relatively slow response time in getting water, aid, and emergency supplies to those displaced by the disaster.