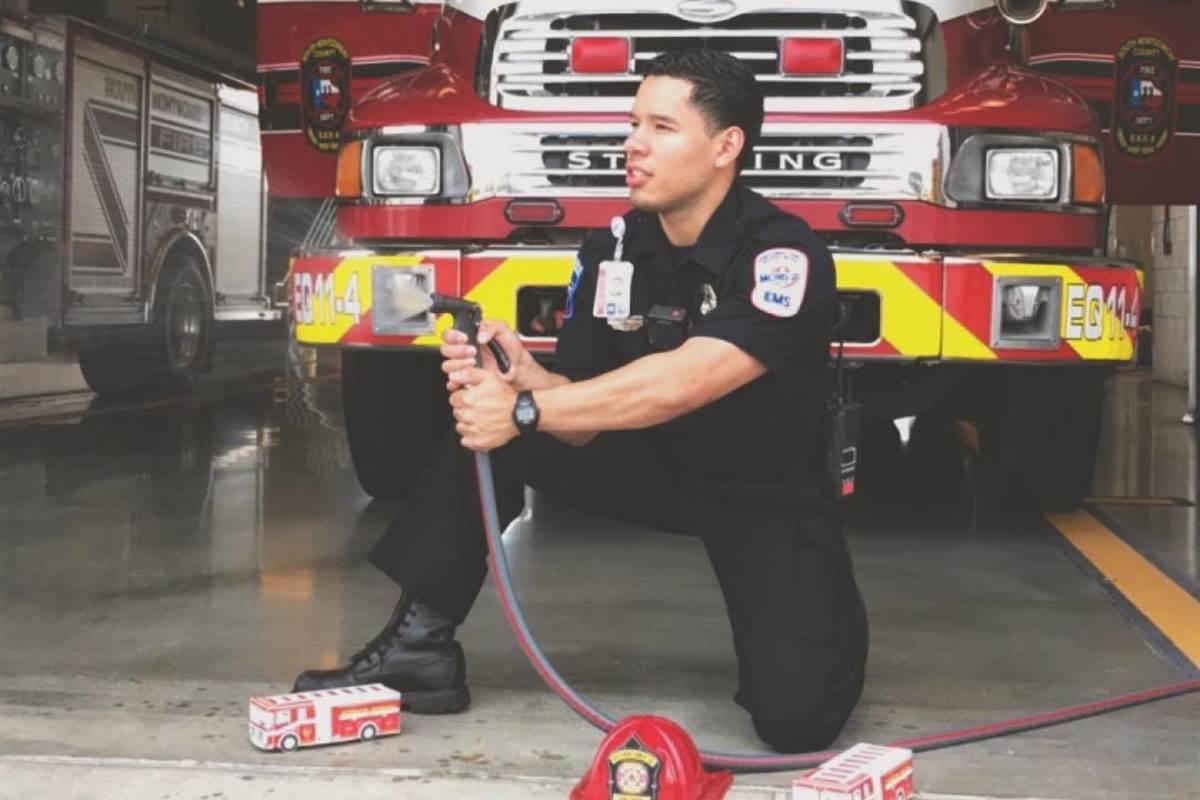 Hero Harvey Paramedic Could Be Deported Because Of Trump's Latest Actions
By Mark Pygas
When hurricane Harvey hit Houston last week, paramedic Jesus Contreras worked for six days straight rescuing stranded people from floodwaters and ferrying those who needed medical attention to local hospitals.
But now, Contreras could face deportation. President Donald Trump has his eyes set on scrapping the Deferred Action for Childhood Arrivals (DACA) system introduced by President Barack Obama. The systems allows eligible, law-abiding young people who arrived in the United States illegally as children to apply for the right to live, work, and study in the US.
"It was emotional because you're seeing people go through some of the hardest moments of your life," Contreras told BuzzFeed. "It shook up our entire community."
The White House plans to delay the enforcement of the president's decision for six months, giving Congress time to terminate the program.
Nearly 790,000 young people who arrived as children have been given work permits and protection from deportation under DACA. Leaving Contreras and many others fearful that they could face deportation after building a life in the United States.
"Hearing that my future in the United States is being threatened and possibly taken away was disheartening, it was disappointing," Contreras said. "It was like getting an extra kick to the face when you're already down."
Artemio Muniz, chair of the Texas Federation of Hispanic Republicans, says many of those who have had their futures put into doubt may also have been affected by Harvey.
"The timing is just so bad," Muniz said. "Some of them lost their homes and are trying to recover from the hurricane."
Contreras pointed out that he and many other people have been able to give back thanks to DACA.
"We came here with the hope of being free and being able to work and make a productive life. My mom came here with the intention of giving me the best opportunities I could have and DACA has allowed me to do just that."
"There are countless people with DACA that are out here volunteering, coordinating with shelters and relief. I have this opportunity to share my story but I'm far from the only one and there are millions of people just like me doing even bigger things."
"I'm a man of faith and I have faith and hope that things will work out for us and we can rest easy. I want people who are against us to know that we are proud Americans, we have a lot of pride in this country, and that we're going to stay here to fight and to help each other."