On Tuesday, Attorney General Jeff Sessions announced the imminent end of the Deferred Action Childhood Arrival program, or DACA, which protects people who were brought to the United States illegally as children, before they had a say in the matter. 800,000 people are part of DACA, all pay taxes as well as a high fee to be a part of the program, and all are extensively vetted. That didn't stop our administration from starting the process to kick them out.
Ultra-conservative website Breitbart, which is run by white nationalist Steve Bannon, formerly of Trump's cabinet, immediately published an article alleging that more than 2,000 of those DACA recipients are accused or convicted of a crime. Twitter comedian Krang T. Nelson screenshot the claim and hit back with their own statistics.
One in three US citizens has a criminal record. Even if 2,000 DACA recipients do, that makes their number one in 400.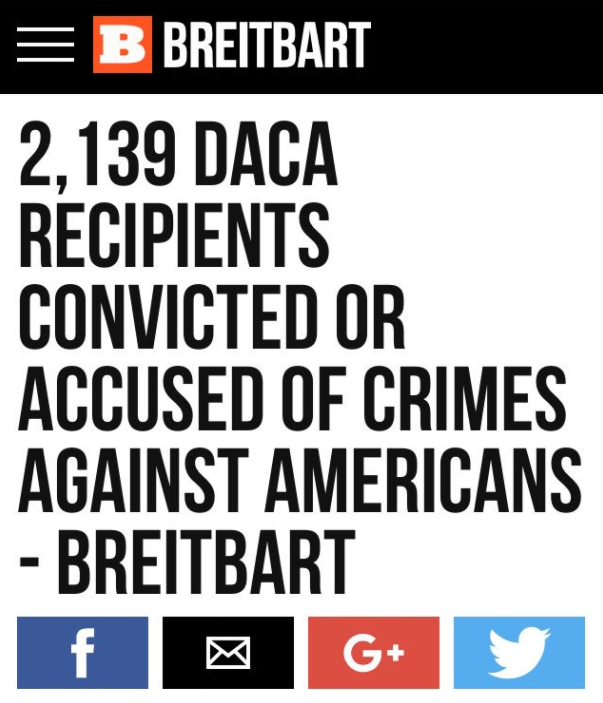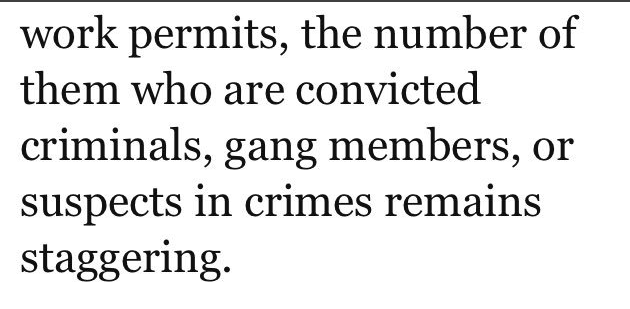 But where are these numbers coming from? Well, according to the FBI and Politifact, one in three US citizens does have a criminal record, which does not mean a criminal conviction. Their record could be a traffic light violation or a jumping a turnstile. So the numbers aren't as dire as all that. And the same can be said of DACA recipients, who may have marks on their records for very petty issues or even immigration related issues (which is what they joined DACA to try and avoid in the first place).
However, no one enrolled in DACA is allowed to have been convicted a felony, a significant misdemeanor, multiple misdemeanors, and they can't be deemed to pose a threat to public safety or national security. DACA enrollees are perhaps among the safest members of our population, and Donald Trump wants to deport them. What'll he do when he finds out about what all the American citizens are up to?