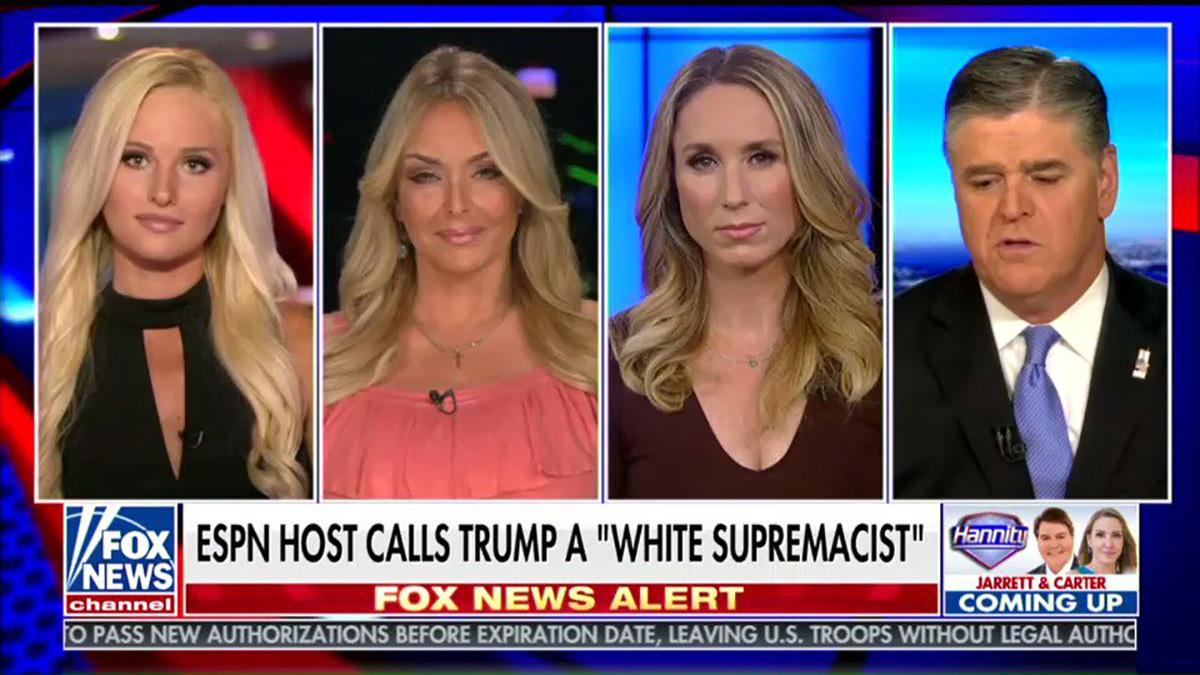 Reporter Points Out Problems With Sean Hannity's Panel Of Experts On Racism
By Mark Pygas
Jemele Hill, the anchor of ESPN's The Six, has found herself in the middle of controversy after she took to Twitter to accuse President Donald Trump of being a "white supremacist" who is "unqualified and unfit to be president."
The comments followed Donald Trump's apparent refusal to outright condemn white supremacists in the wake of Charlottesville. In the days following the events, President Donald Trump initially said "many sides" were to blame for the violence. But following bipartisan outrage, an official White House statement later called out specific groups.
On Wednesday, Congress sent a bipartisan resolution condemning white supremacy groups to the White House, which President Donald Trump signed.
Hill took to Twitter on Thursday to put distance between her own views and those of ESPN after White House press secretary Sarah Huckabee Sanders called the tweets "a fireable offense."
In a statement, ESPN said that Hill has the right to her personal opinions, but not to share them in a platform that implies she is speaking on behalf of the network. "We accept her apology," the statement ended.
During his Wednesday evening show, Sean Hannity decided to discuss the topic, and assemble a panel of experts to discuss racism in America. Here's that expert of panels...
The diverse panel consists of Fox News contributor Tomi Lahren, psychology expert Gina Louden, and commentator Danielle McLaughlin. "Tomi, we are not racist, nor is the president, nor are the people around him," Hannity said during the panel.
And Twitter seemed to agree...
Time to assemble the all-dog panel on cat rights.