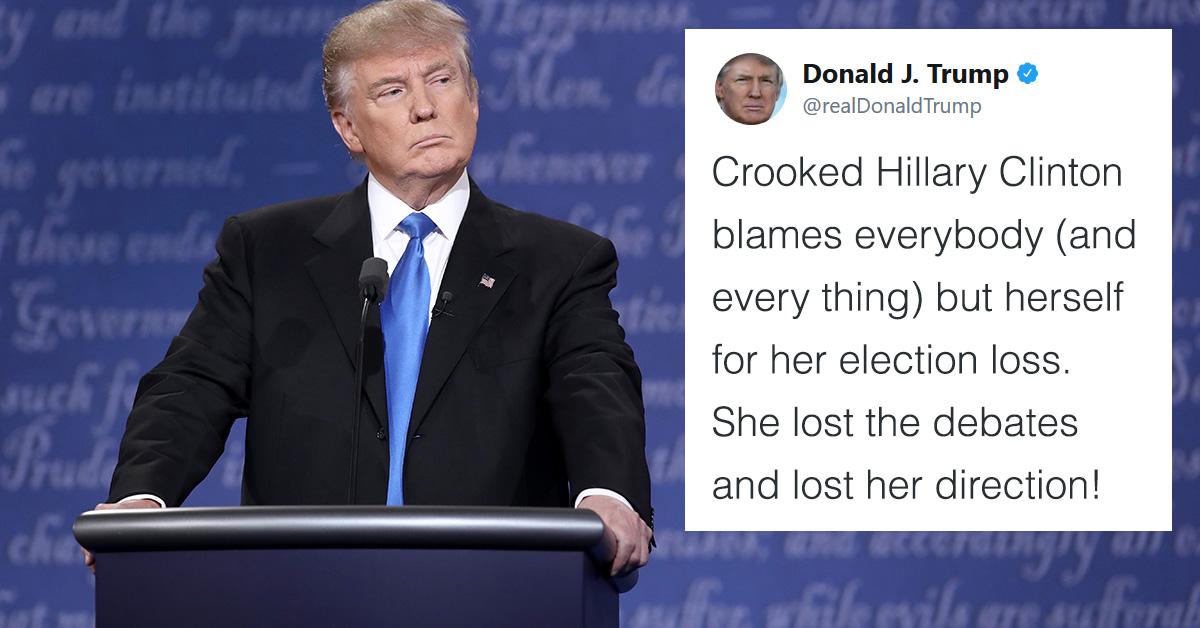 Hillary Clinton Savagely Shuts Down President Trump After He Tried To Come For Her
By Mark Pygas
Hillary Clinton's memoir of the 2016 election, titled What Happened, has finally been released, providing her perspective on the election that is sure to change American history as we know it. In the book, Hillary gives her opinions and recollections of events that eventually led to her defeat at the polls — starting early on in the campaign. It's a book that her fans, supporters, and admirers have been waiting patiently for — and something that would appear to be worth the wait.
So far, the book has been received well by many, President Donald Trump seemingly isn't a fan. We know what you're thinking: What a shocking turn of events!!
Clinton's opponent in the election took to Twitter to accuse her of blaming "everybody (and every thing) but herself for her election loss. She lost the debates and lost her direction!"
And Hillary Clinton replied with this stinger... "If you didn't like that book, try this one — some good lessons in here about working together to solve problems. Happy to send a copy," she wrote back along with a picture of her children's book.
Yes, that's the children's illustrated version of Clinton's other book, It Takes A Village. That's got to hurt. People couldn't get enough of Hillary's response, calling it "perfection" and praising her for her "mic drop" moment. Another person joked that they were calling 911 to get treatment for "a man with severe burns" after Hillary pressed send on that tweet. That's gotta hurt!
So much shade. You may not have won the election, Hill, but you did win a few things — such as the popular vote, our hearts forever, and this amazingly epic Twitter interaction. And we know it's not what you really wanted, but all those things combined have to count for something, right? RIGHT?!