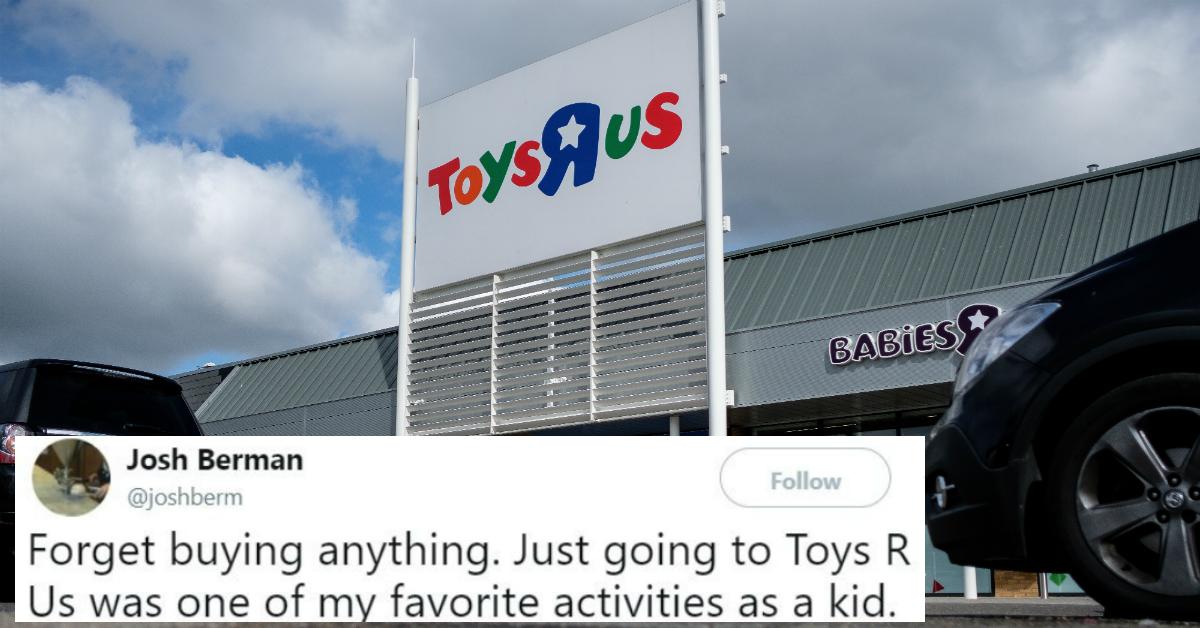 Toys 'R' Us Just Filed For Bankruptcy, And Our Childhoods Are Officially Dead
By Mustafa Gatollari
If you look back fondly at the days of racing through the aisles of Toys 'R' Us, begging your mom or dad to buy you anything and everything in the store, then you're probably going to want to stop reading.
That's because the once powerful retail giant and purveyor of everything fun officially filed for bankruptcy.
Toys 'R' Us insists that that its 1,600 stores all over the world are still going to operate, despite the news. The bankruptcy is a move for the retailer to restructure its debt, and hopefully they'll be able to pull themselves out of the financial hole they're in, but whenever you hear the word "b-word" in business, it's usually not a good sign.
Adults are crushed by the news, and some are even taking responsibility for it.
And it got people waxing on nostalgically.
Others pointed out that low overall Toy sales aren't the problem, either.
Reps from the company are blaming the bankruptcy on all the debt they owe.
But that didn't stop people from already singing their dirges for the brand.
Others pointed out the major rebranding departures Toys 'R' Us has tried.
Do you have any fond memories at Toys 'R' Us growing up? I just remember never wanting to leave and playing the game of, "Well I'm leaving you can stay here" chicken with my mom.