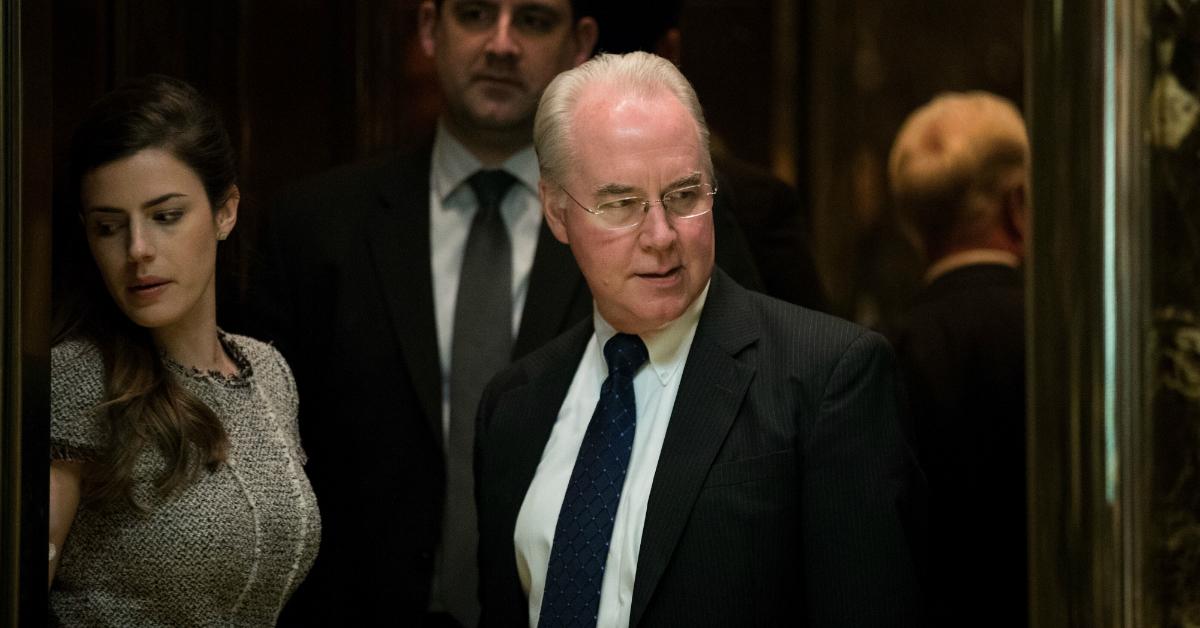 Trump's Health And Human Services Secretary Caught Flying Private Jets For Official Business
By Mustafa Gatollari
If you're surprised by Trump taking advantage of taxpayer dollars, then you probably haven't heard what his trips to Mar-A-Lago are costing us, or the insane amount we spent on Melania to stay in the NYC Trump Tower.
But it turns out that this spending doesn't stop at Trump and his immediate family, but seems to extend to members of his staff, as well.
Trump's Health and Human Services Secretary, Tom Price, chartered private jets for official White House business.
It's important to note that Price claims to be all about efficient spending and has criticized any heavy federal spending. However, when it comes to his $25,000 a pop private flights, apparently that's OK?
Price flew five times, reportedly racking up a bill of over $100,000 in just travel alone. When asked why he chose private jet travel over commercial flights, which were tens of thousands of dollars cheaper, Price didn't offer a comment.
What's more is that Price's private jet flight times more or less coincided with similar commercial airlines. For example, as Politico reports, Price's flight from DC to Philly was at 8:27 a.m., and there was a United flight departing at 8:22 a.m.
People just couldn't get over Price's apparent hypocrisy in fiscal policy and spending when it comes to himself.
Walter Shaub, who used to run the Government's Department of Ethics, weighed in on Price's travel expenditures.
Others just couldn't believe he took a private flight from D.C. to Philly in the first place.
It also doesn't help Price's case that he's trying to cut healthcare for a bunch of Americans, meanwhile, he's spending money on private jets. Just a little hypocritical, no?
What do you make of these latest revelations?