This Rescue Dog In Mexico Saved 52 People And Everyone Is In Love
A rescue dog in Mexico saved the lives of over 50 people and is now a hero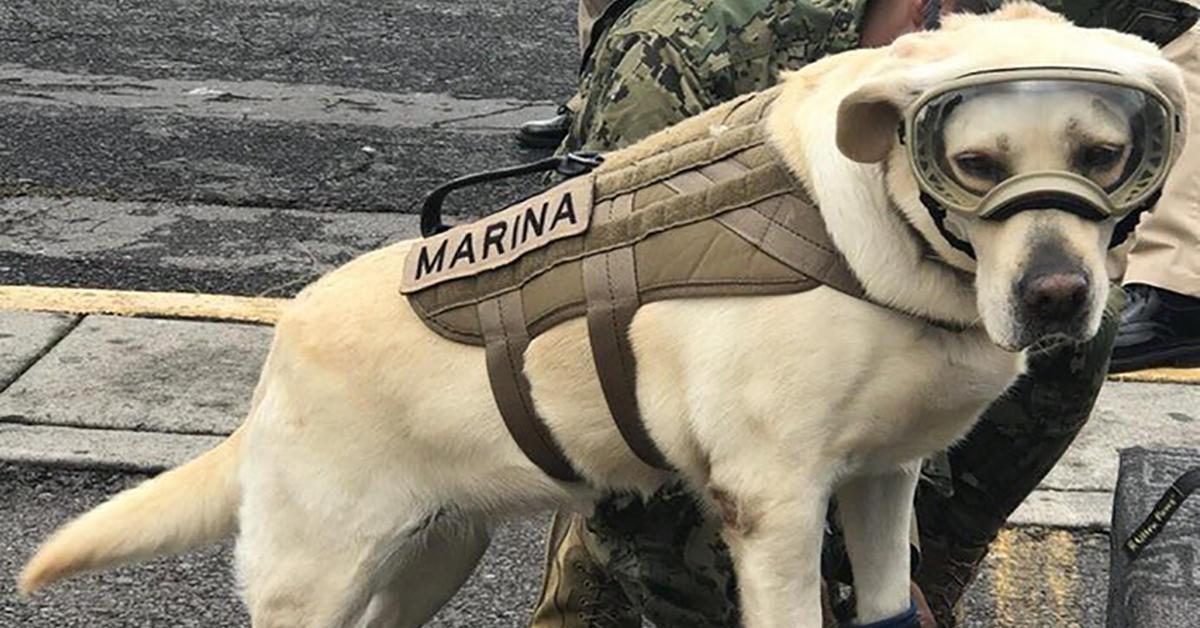 A massive 7.1 earthquake rocked Mexico earlier this week, killing 230 people, the majority of which were in the country's capital, Mexico City. At least 21 children were killed when a primary school collapsed. It was the second major earthquake to hit Mexico in two weeks.
Article continues below advertisement
Thousands of emergency services, military, and civilians are currently searching through rubble across the country for survivors. Among them are Frida, a six-year-old Mexican Navy rescue dog who has saved 52 people throughout her career serving in Honduras, Ecuador and Haiti, according to the office of Mexico's President.
Article continues below advertisement
The caption reads: "This is Frida. She belongs to SEMAR and has helped save 52 lives in various natural disasters at national and international levels."
Frida's adorable outfit has a purpose. The goggles are to protect her eyes from smoke and debris, while the boots protect her feet from digging and walking on rough terrain.
Article continues below advertisement
People are kind of in love.
Article continues below advertisement
Article continues below advertisement
Article continues below advertisement