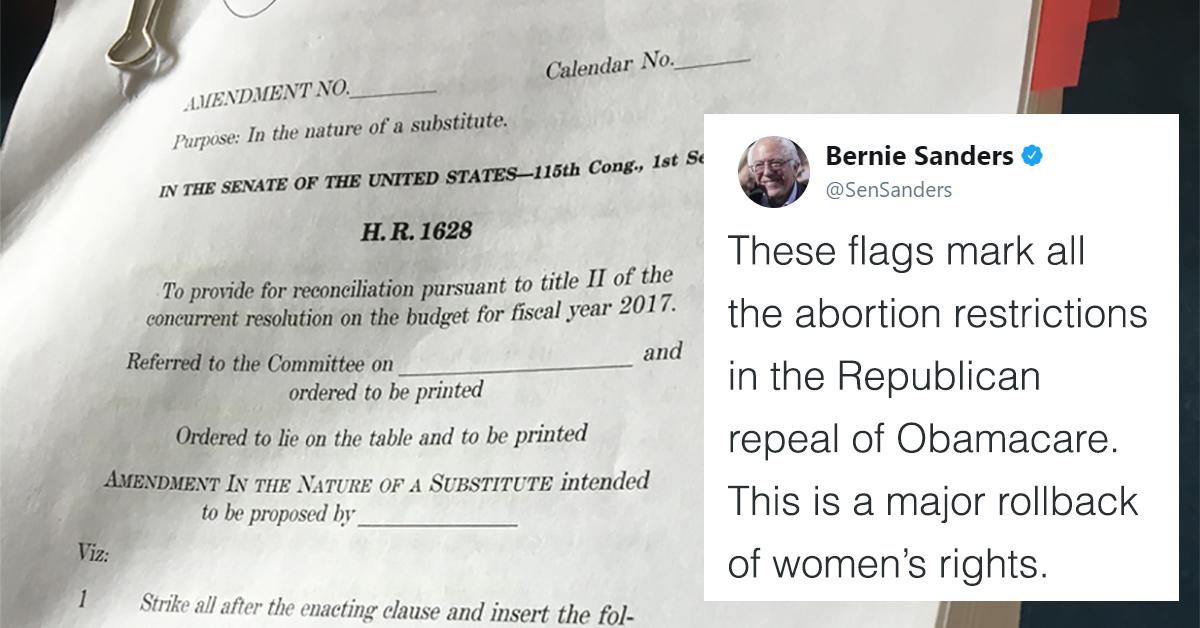 Bernie Sanders Tweets Photo Of The New Republican Healthcare Bill, And We're Very Concerned
By Mark Pygas
Republican senators Lindsey Graham and Bill Cassidy have proposed a new healthcare bill that could see 15 million Americans lose their insurance next year, with more than 30 million losing their insurance over the next decade.
Cassidy-Graham cuts the total amount the federal government spends on health care by gutting Medicaid expansion, and gives states more control over how they spend federal money and insurer regulation.
Senator Bernie Sanders recently took to Twitter to share another downside of the bill, the increased restrictions to women's rights. According to health care analyst Charles Gaba, staring in 2018, the bill would ban the use of Obamacare's premium tax credits to pay for plans that include coverage for abortion except in the cases of rape, incest, or a threat to the mother's life
People were shocked to learn how the bill would impact access to abortion.