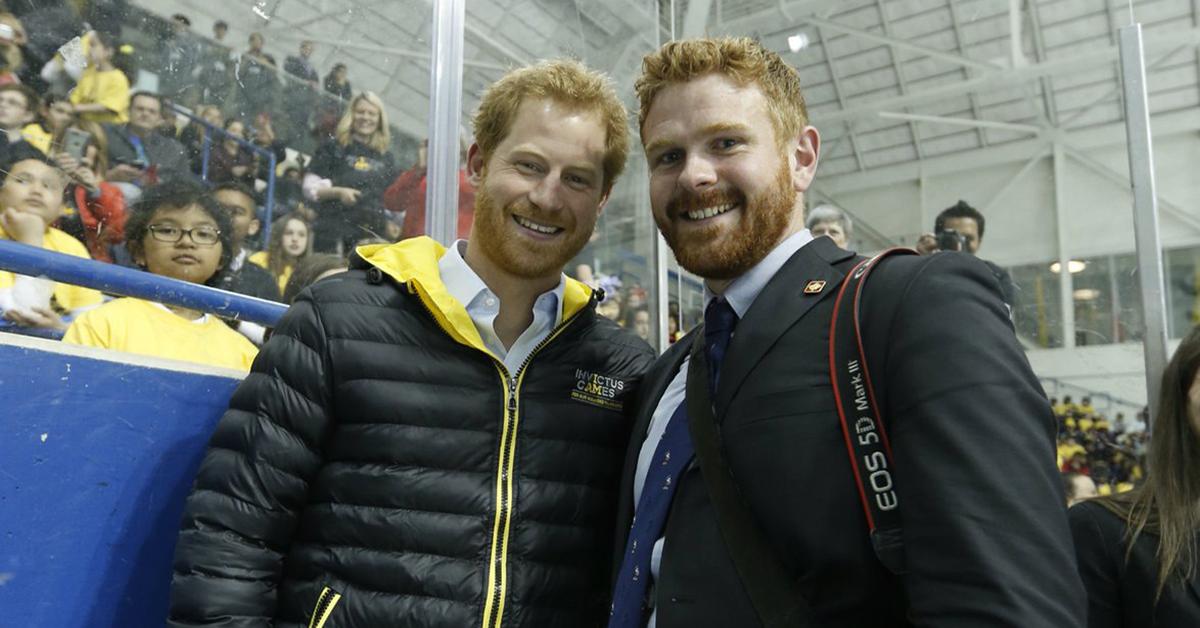 Justin Trudeau Pranked A Group Of Teenagers With A Prince Harry Doppelgänger
By Mark Pygas

Updated
Canadian Prime Minister Justin Trudeau and fifth in line to the British throne, Prince Harry, just seem like the kind of people who would hang out together. And both of them were at the Invictus Games in Toronto on Sunday, but so is Adam Scotti, the prime minister's personal photographer. 
From a distance, Scotti looks a lot like Prince Harry, so when Trudeau left his hotel on Sunday evening, he decided to play a prank on the people waiting to catch a glimpse. Trudeau sent Scotti out to his limo in royal fashion, to the cries of "Harry! Harry!" 
And Trudeau did nothing to convince them otherwise. 
Scotti is loving the attention. 
While some just found it hilarious. 
Canadian Prime Minister Justin Trudeau is a popular figure both in Canada and literally everywhere else. For years people have been talking about what a great boyfriend he would make. He's smart, charming, and handsome. Plus running a country seems like a really good job, even if there isn't a whole lot of room for upward mobility. 
People love him so much that one company even went out and made a 2018 calendar called, "Justin Trudeau, My Canadian Boyfriend."
According to the description on Amazon, "The calendar features 12 images "Yucon" enjoy of model-like role model Canadian Prime Minister Justin Trudeau. Featuring sweetly off-kilter but well-meaning commentary about his views from his sparkling blue eyes on everything from love, family and of course global affairs and economic growth, it is a true celebration of the man, the myth, and the meme that is Justin Trudeau."
Many Trudeau fans are rejoicing. It is the gift they have been waiting for. "I would probably remember more important dates with one of those," one fan wrote, joking that he was "deleting Outlook." One mega-fan wrote , "I NEED that [Justin Trudeau] boyfriend calendar because ya know, he's my boyfriend.