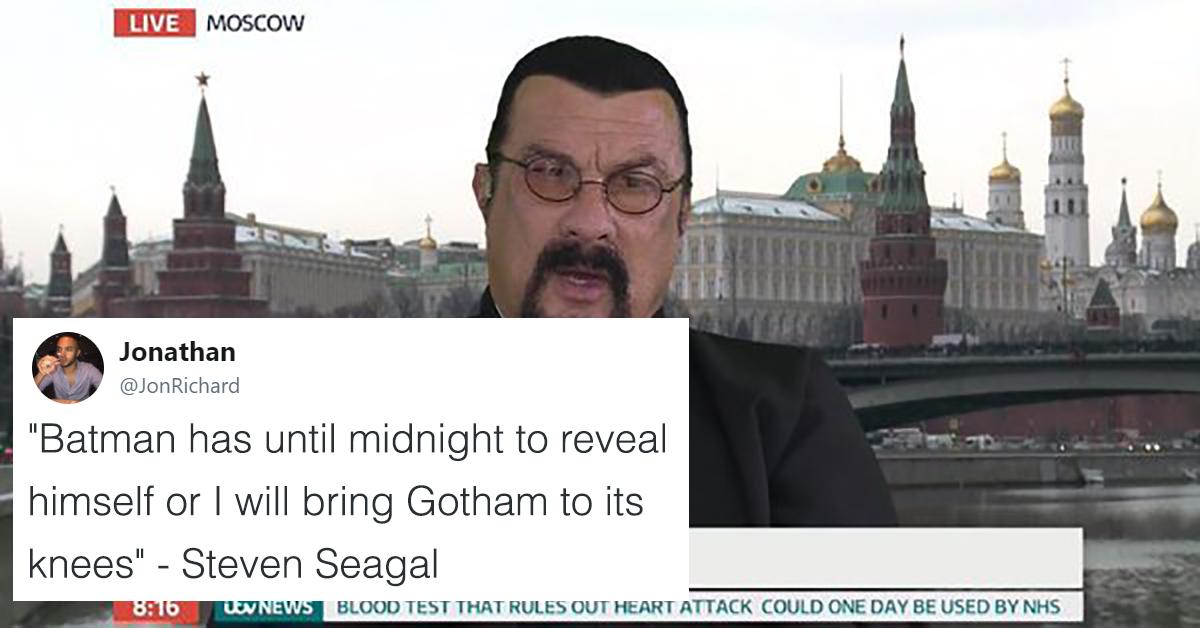 Steven Seagal Weighed In On 'Take A Knee' But Twitter Noticed Something Odd
By Mark Pygas
If you're not up to date on what Steven Seagal has being doing recently, he's now a Russian citizen. In 2014, he even appeared at a concert organized by a pro-Putin Russian motorcycle gang in Sevastopol, Crimea, in support of the Crimea's annexation.
And this morning, he appeared on the British television talk show Good Morning Britain to discuss the 'Take A Knee' protests. Players across a number of major NFL teams are taking a knee during the national anthem to protest police brutality, leading President Donald Trump to call for any players who don't stand during the national anthem to be fired.
Here's what Seagal had to say...
But people seemed far more concerned that Seagal is now a movie villain...
Others had far stronger opinions.