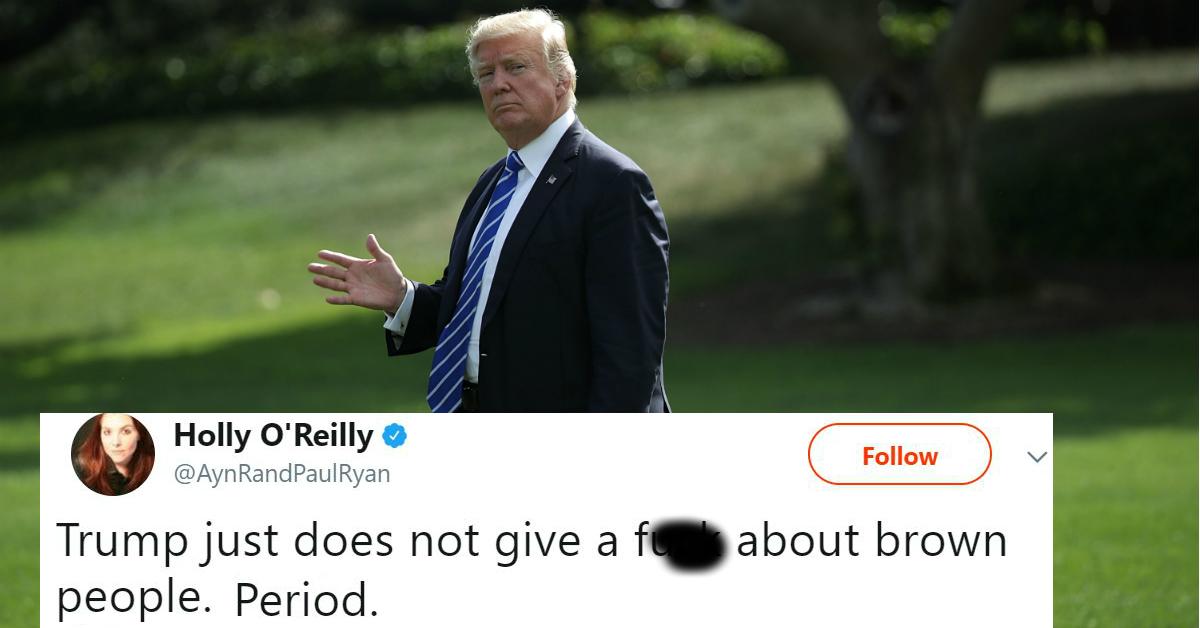 White House Reportedly Lacked Plans To Help Puerto Rico, According To Activist
By Mustafa Gatollari
Donald Trump's been coming under a lot of criticism for his administration's reaction, or lack thereof, to Puerto Rico in the wake of Hurricane Maria. While the Trump administration claims that their aid efforts are going well, many on the island feel that it is too little too late. Many feel that Trump's words on Puerto Rico's debt and weak infrastructure were ill-timed:
Probably not the best time to remind the islands that they don't have the best infrastructure and they owe people money while people are dying, you know? Singer Marc Anthony had some very blunt words for Trump's priorities in the wake of the hurricane.
Singer-songwriter and political activist, Holly O'Reilly, alleges that she spoke with a "vetted source" about the White House's response to Hurricane Maria and its plans to help Puerto Rico in the aftermath of the storm's destruction. While this source has not been verified, according to what O'Reilly shares, it suggests that there really weren't many plans to help the island in the first place.
She divulged all of her alleged findings in a series of tweets.
What's worse is that the number of people who've died due to Hurricane Maria isn't being properly reported as of yet, which suggests that the severity of the situation in Puerto Rico is being downplayed.
People started sharing their own horror stories of what their family and friends are experiencing on the island.
Others pointed out that when aid finally did arrive, the logistics surrounding the distribution of life saving supplies were apparently a mess.
Do you think the White House showed favoritism in its disaster relief efforts between Florida, Texas, and Puerto Rico?