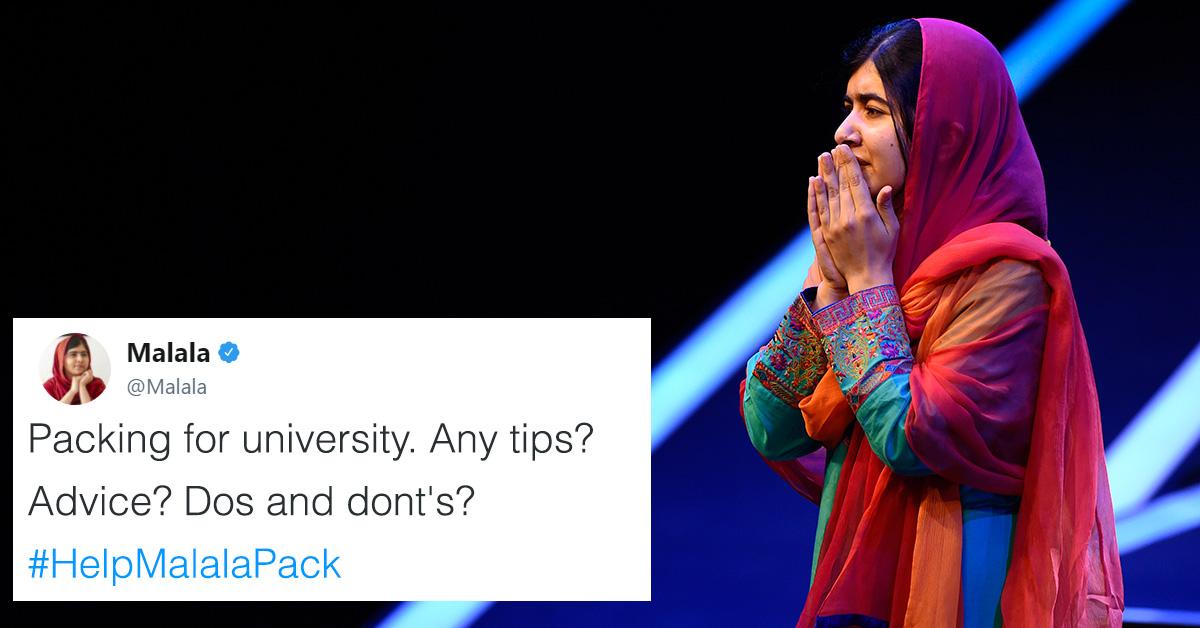 Malala Asked The Internet What She Should Pack For College--And They Had Answers
By Mark Pygas
If you're unfamiliar with Malala Yousafzai, her story is pretty incredible. As a child, Yousafzai campaigned for female education in her native Swat Valley, Pakistan. In 2012, at age 15, she was shot in the head by Taliban gunmen while on the bus to school in retribution for running a blog about living under that control.
Yousafzai survived and flew to the United Kingdom for treatment, where she still resides today.
Yousafzai's website states:
"After months of surgeries and rehabilitation, I joined my family in our new home in the U.K.
It was then I knew I had a choice: I could live a quiet life or I could make the most of this new life I had been given. I determined to continue my fight until every girl could go to school.
With my father, who has always been my ally and inspiration, I established Malala Fund, a charity dedicated to giving every girl an opportunity to achieve a future she chooses."
In 2014, she became the youngest recipient of the Nobel Peace Prize. But Nobel Laureates still need to go to school, and this winter, Yousafzai is heading to the University of Oxford to study Philosophy, Politics and Economics.. So she recently took to Twitter to ask for advice on what she should pack. Other than her Nobel Prize, of course.
And Twitter had some pretty great advice.