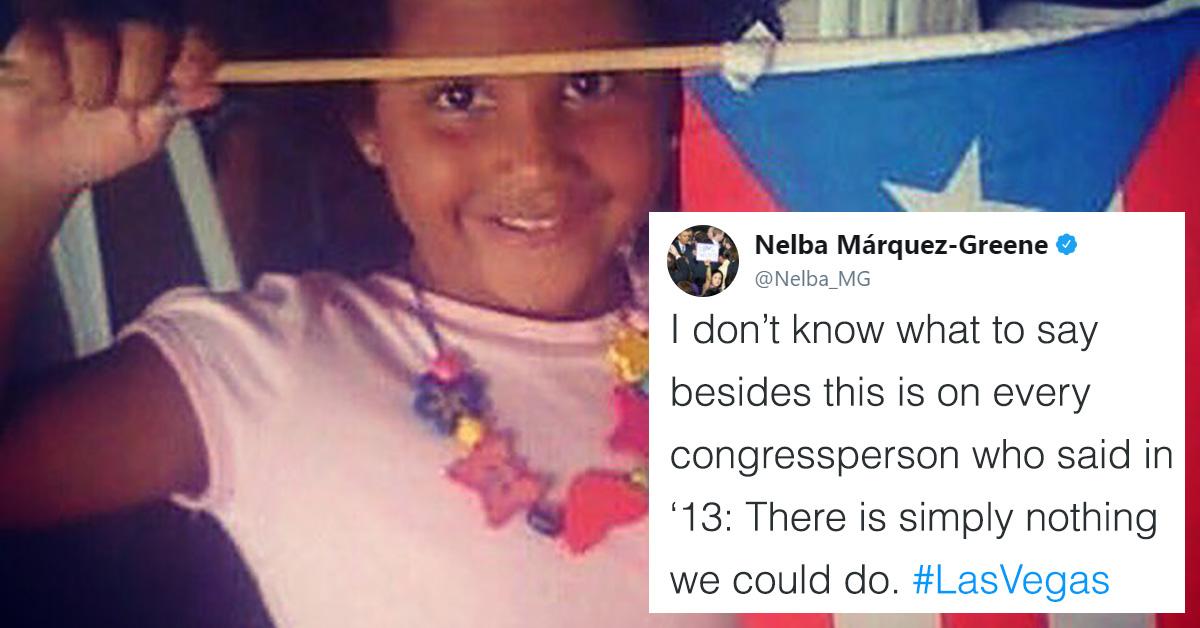 Sandy Hook Mother Says Congress Is To Blame For Violence In Las Vegas
By Mark Pygas
On Sunday evening, a man opened fire on a concert in Las Vegas from the 32nd floor of the Mandalay Bay Hotel. At least 59 people were killed and another 527 injured before police found the man dead alongside 10 guns, with at least one automatic weapon. The attack is the deadliest mass shooting in US history.
Nelba Márquez-Greene, whose 6-year-old daughter was killed when a gunman opened fire at the Sandy Hook Elementary School in Newtown, Connecticut, took to Twitter after the news emerged to accuse Congress of doing too little to prevent mass shootings.
She also took the opportunity to reply to some comments.
Márquez-Greene continued...
Márquez-Greene finished by sharing a home video of her daughter.
What do you think? Should Congress do more?