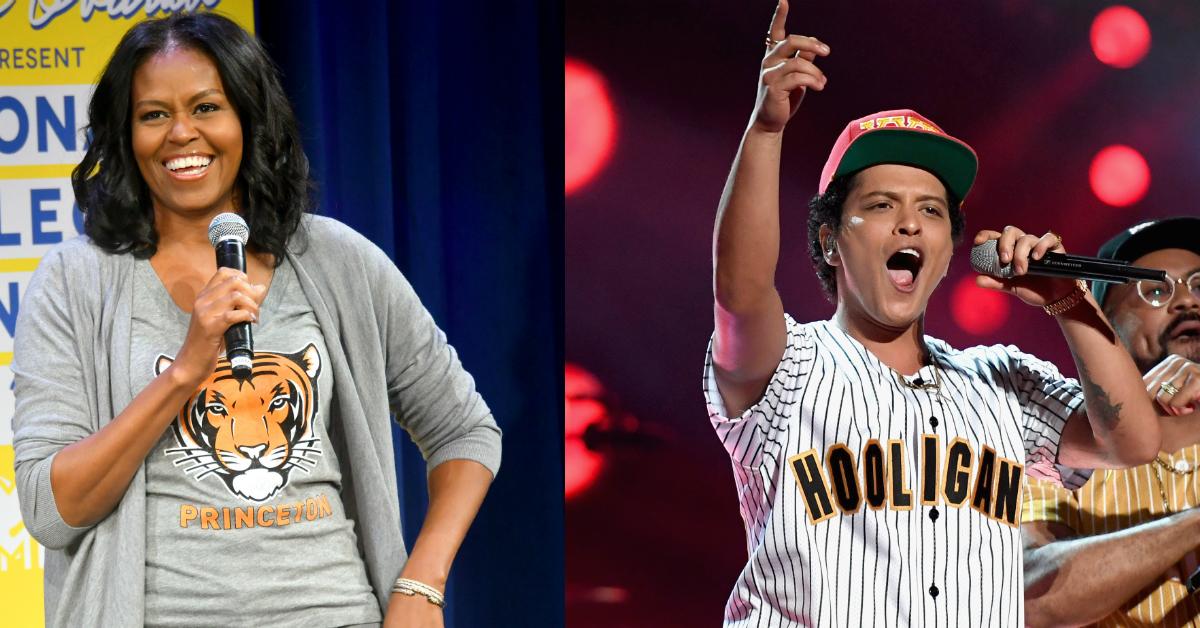 Michelle Obama Posed For Photos With Bruno Mars--And He Could Barely Handle It
By Mustafa Gatollari
Former First Lady of the USA, graduate of Harvard law school, and all-around amazing individual Michelle Obama is apparently a Bruno Mars fan. I mean, can you blame her? Have you heard "Versace on the Floor"? Ugh, so good.
This past Friday, Michelle stopped to visit Mars while he was performing in Washington D.C. as part of his 24k World Tour. Here she is rocking a personalized jersey with the man himself.
As far as backstage photos go, it doesn't get much better than this.
It's unclear whether or not Michelle went to the concert alone or brought any of the Obamas along with her, but we do know that she's a big fan of the singer. Remember when Mars performed at the White House's Independence Day concert back in 2015?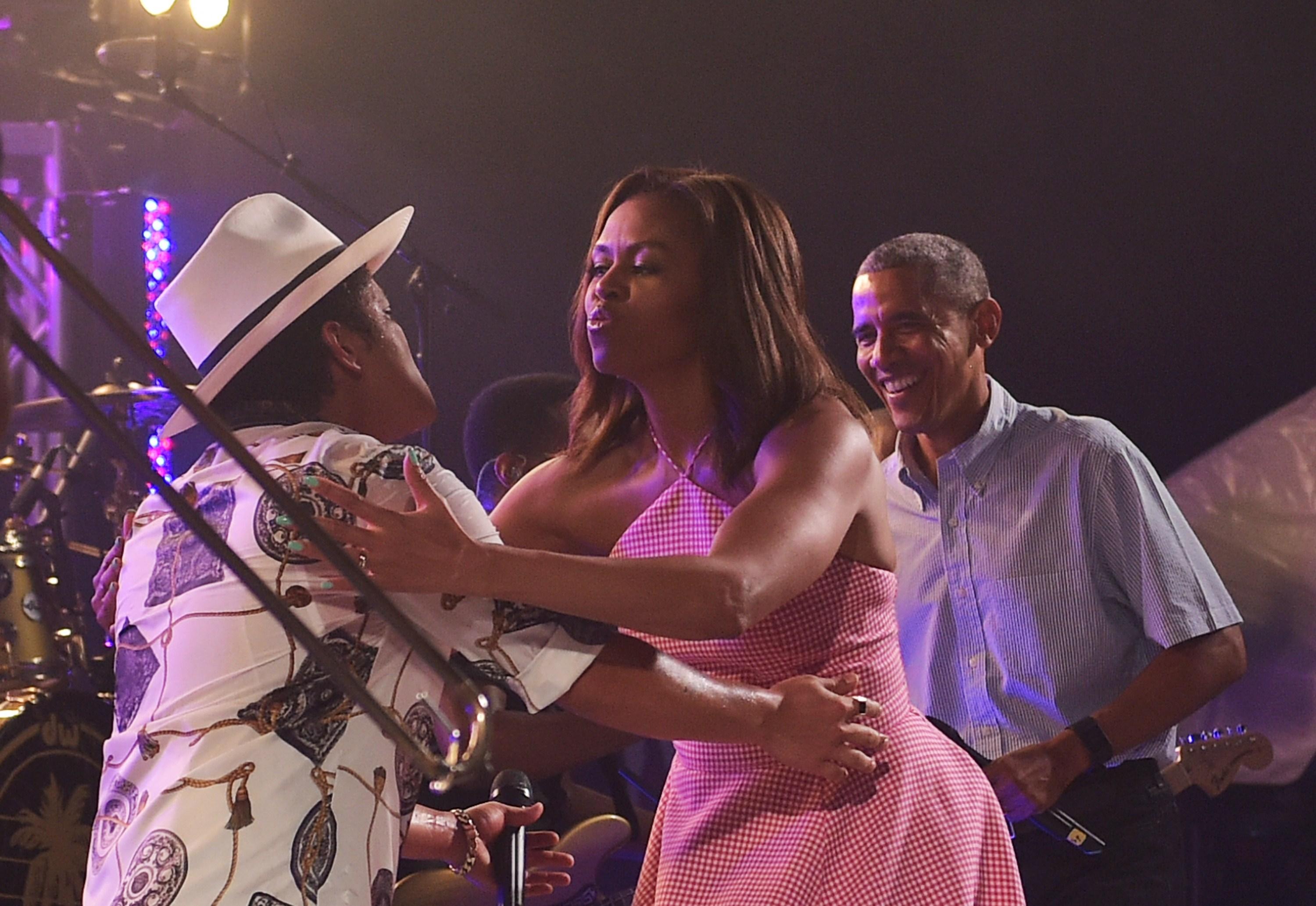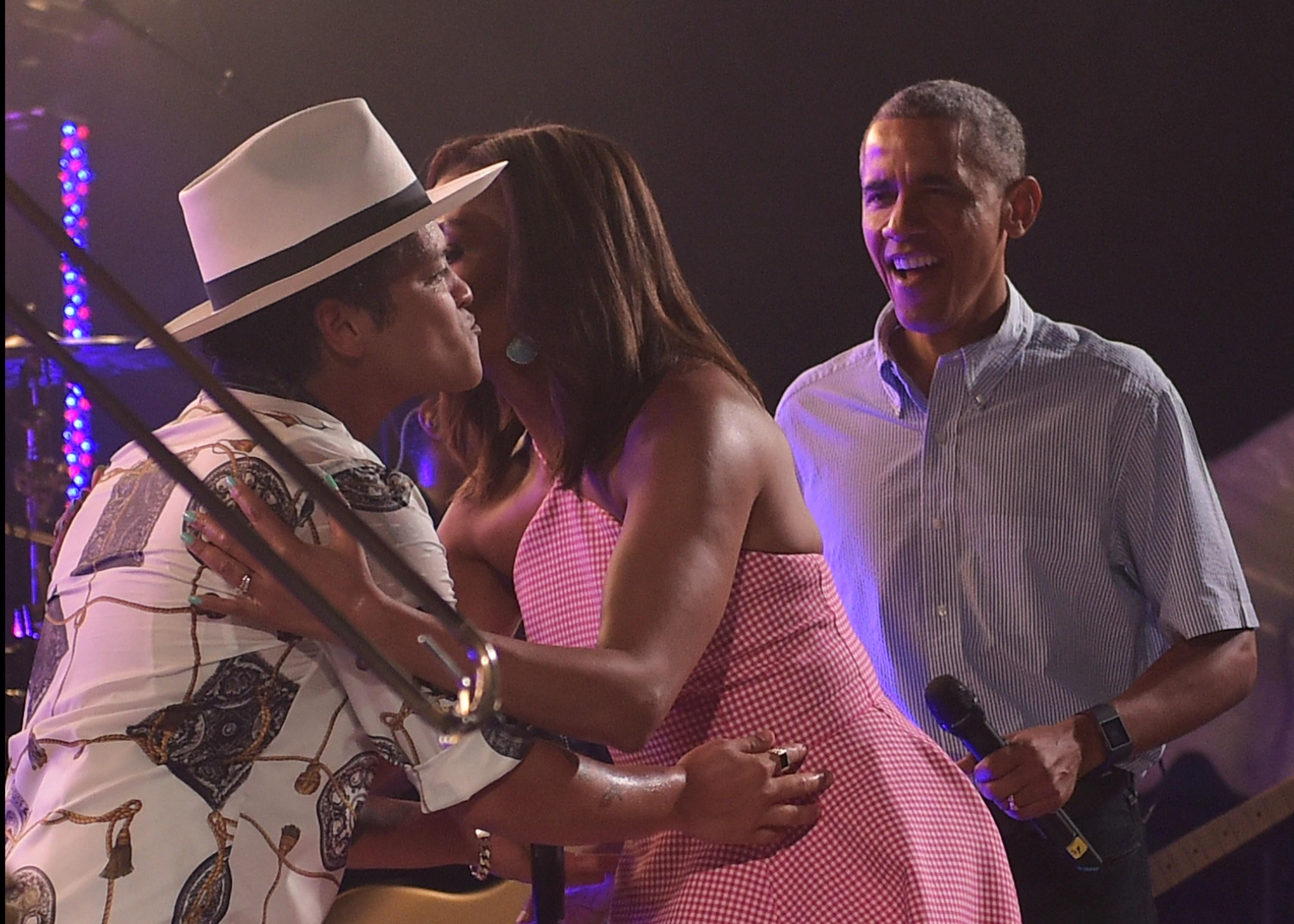 I just can't wait to see the photos when she sees Usher perform again.