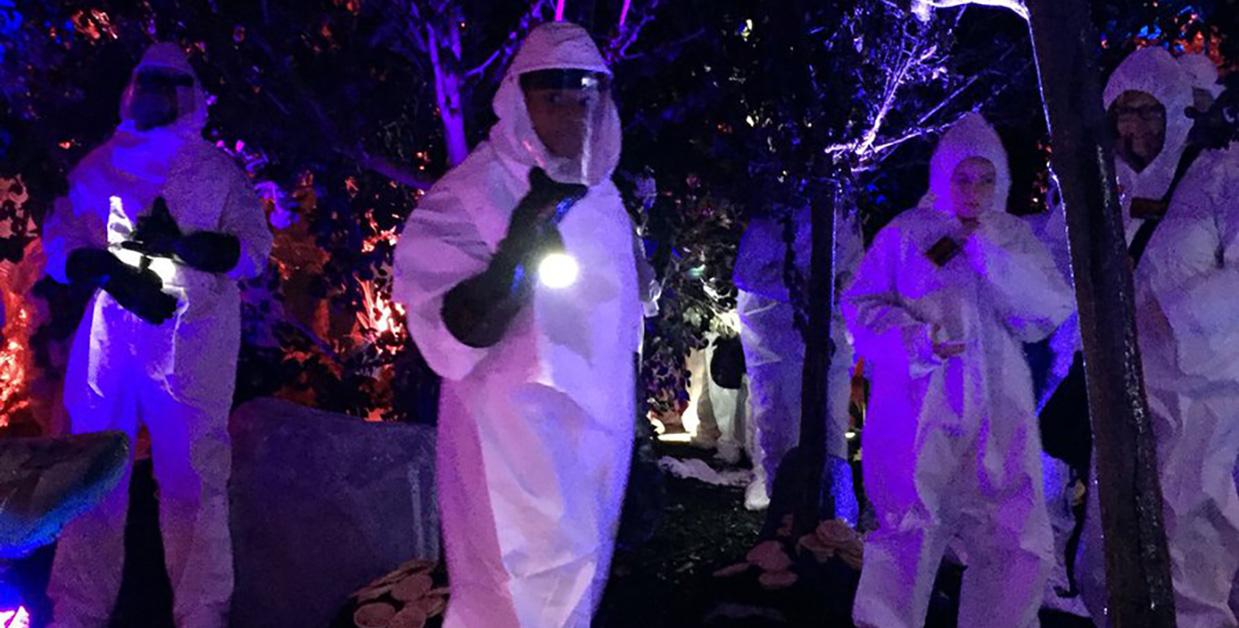 Netflix Recreated The Upside-Down, And Visitors Took Plenty Of Photos And Videos
By Mark Pygas
Nuit Blanche is an annual all-night arts festival held in Toronto, Canada, and this year, Netflix sponsored a creepy Stranger Things Red Forest art installation. And as you can probably imagine, the line was ridiculously long.
People waited in line for hours.
Was it worth it? By the looks, absolutely.
Would you have waited hours to see this?
According to the Stranger Things fan wiki: "The Upside Down is an alternate dimension existing in parallel to the human world. Most, if not all, flora and fauna present in the dimension are linked together in a hive mind controlled by the Mind Flayer, essentially forming an enormous superorganism. A key component of this hive mind was a species of humanoid predators, dubbed Demogorgons, which originated from the dimension."
"In 1983, during an experiment hosted at Hawkins National Laboratory, a child test subject named Eleven made inter-dimensional contact with a Demogorgon and unintentionally opened the Gate. Through this gateway, the Mind Flayer began using its dominion over the Upside Down to invade the town of Hawkins, spreading toxic biological matter presumably with the goal to eventually invade the entire Earth. However, this plan was stopped when the Gate was closed, supposedly severing the dimension's connection to the regular world."