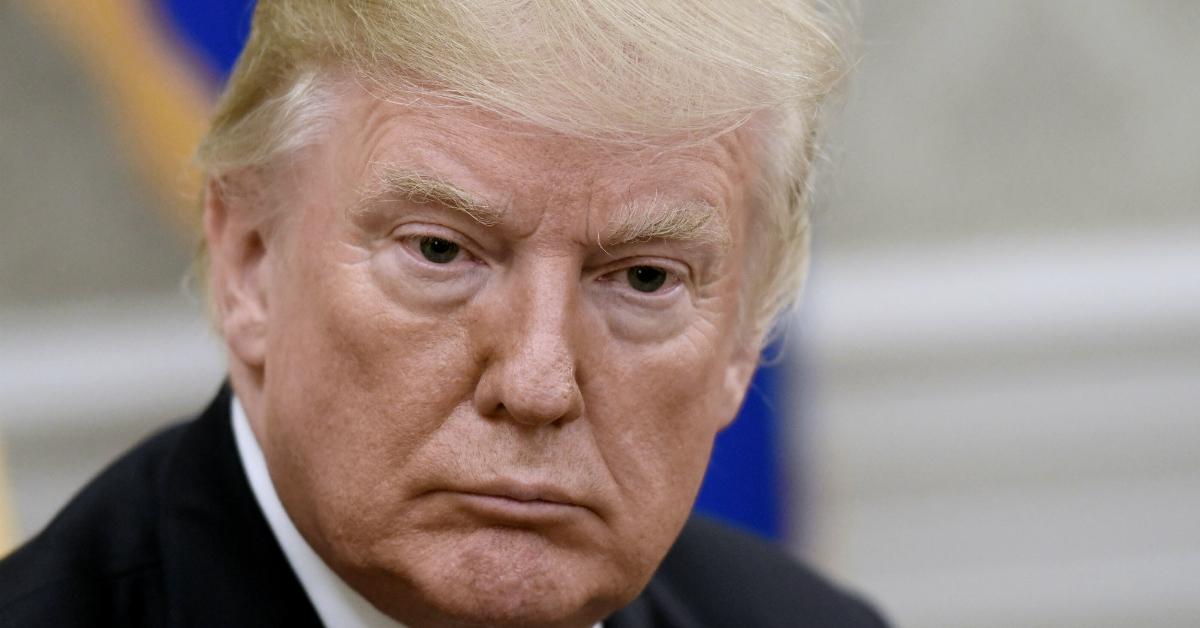 Photo Of Trump Tossing Paper Towels Into Crowd In Puerto Rico Goes Viral
By Mustafa Gatollari

Updated
And then when he did finally address the disaster in Puerto Rico, he joked that the territory was costing the U.S. a lot of money and throwing its budget out of whack.
In fact, he thought that the appropriate response when he finally did get around to talking about Puerto Rico, was to bash the mayor of San Juan and start putting blame on Democrats. You know, while people were without food, water, and electricity.
He didn't just throw amenities at Puerto Rican citizens, however. He did check out some of the damage first hand.
But people seemed fixated on his paper towel jump shot.
There were some pretty iconic photos taken.
But some weren't all that impressed with Trump's response to Puerto Rico. Even if he did throw supplies into a crowd of people.
When Hurricane Maria stuck Puerto Rico in September, billions of dollars worth of damage was done, and much of the island was left without power. 
Months later, it's been revealed that the death toll is far higher than the official toll of 64, with at least 499 people killed in Puerto Rico according to funeral home directors and staff, who say that months without power and other essentials have led to indirect hundreds of indirect deaths. 
The New York Times and a group of academics believe the number could be even higher — closer to 1,000 — a figure they calculated by comparing mortality rates to previous years.  
Puerto Rico's governor, Ricardo Rosselló, has since announced plans to reassess the official death toll. 
With infrastructure still damaged on much of the island, Puerto Ricans are moving to the mainland in mass.