Republicans Say They're Willing To Consider Some Gun Reform After Las Vegas
The device the gunman used has sold out throughout the country.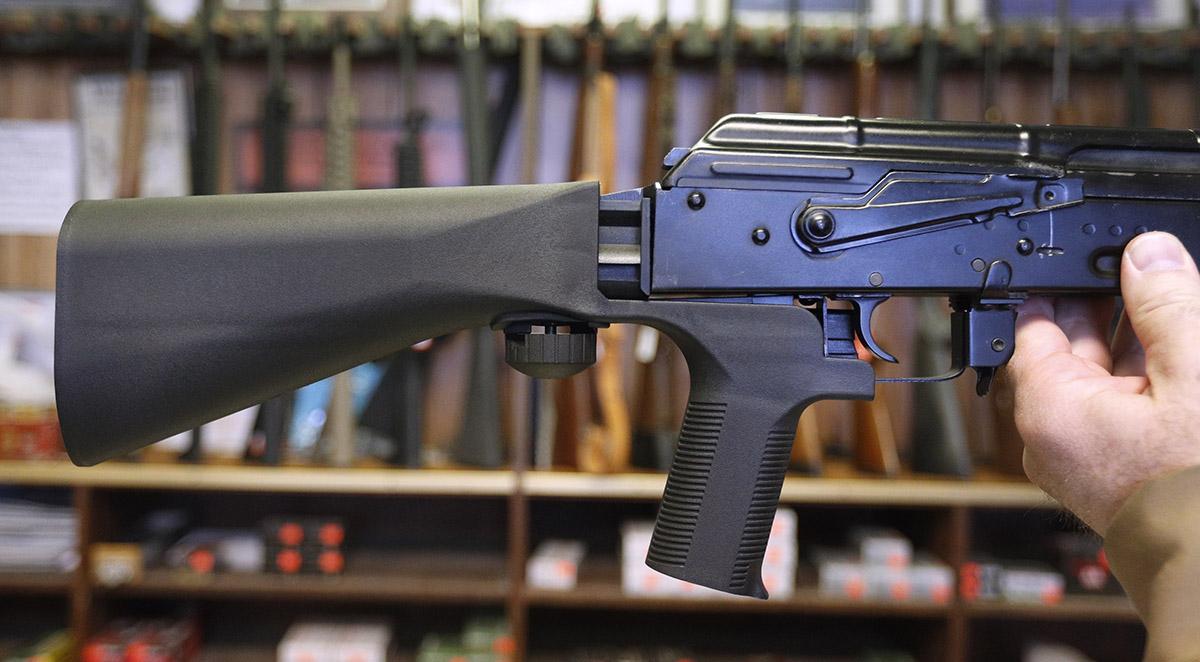 On Sunday evening, a man opened fire on a concert in Las Vegas from the 32nd floor of the Mandalay Bay Hotel, killing at least 59 people and injuring another 527. In the days since, it has emerged that the gunman modified his weapons with legal bump stocks that can be attached to a legally purchased semiautomatic rifle and give it a similar fire rate to a fully automatic weapon, which in this case allowed the gunman to fire hundreds of shots a minute.
Article continues below advertisement
And in a move that shocked many on Thursday, the National Rifle Association (NRA) unexpectedly joined an effort to make such modifications more difficult to acquire.
"The NRA believes that devices designed to allow semi-automatic rifles to function like fully-automatic rifles should be subject to additional regulations," the organization said in a statement.
Article continues below advertisement
The NRA is the biggest gun rights group in the country, and spends millions on lobbying every year. The announcement by the NRA seems to have given Republican senators some leeway to propose legislation on the modification.
Sen. John McCain said of the attack:
Article continues below advertisement
"Look at Las Vegas. That's how I account for it. Americans are horrified by it. They're horrified, and they should be."
House Speaker Paul Ryan, House Majority Leader Kevin McCarthy, and House Judiciary Committee Chairman Bob Goodlatte, all Republicans, said on Thursday that they would consider further restrictions on bump stocks. More than a dozen Senate Republicans said they were open to the possibility.
Article continues below advertisement
"I didn't know what a bump stock was until this week," Ryan said. "A lot of us are coming up to speed. . . . Having said that, fully automatic weapons have been outlawed for many, many years. This seems to be a way of going around that, so obviously we need to look how we can tighten up the compliance with this law so that fully automatic weapons are banned."
White House press secretary Sarah Huckabee Sanders said that President Donald Trump wished to be "part of a conversation" about cracking down on bump stocks.
But the action may already be too late. After it was announced that the Las Vegas shooter used a bump stock, and that they might face restrictions, the device sold out across the country. Cabelas, Cheaper Than Dirt and Walmart were all sold out of the devices by Thursday morning according to The Guardian. The website of Bump Fire Systems, one of three manufacturers of the device, has been unavailable due to spikes in traffic and their Facebook page inundated with people asking when the device will be back in stock.