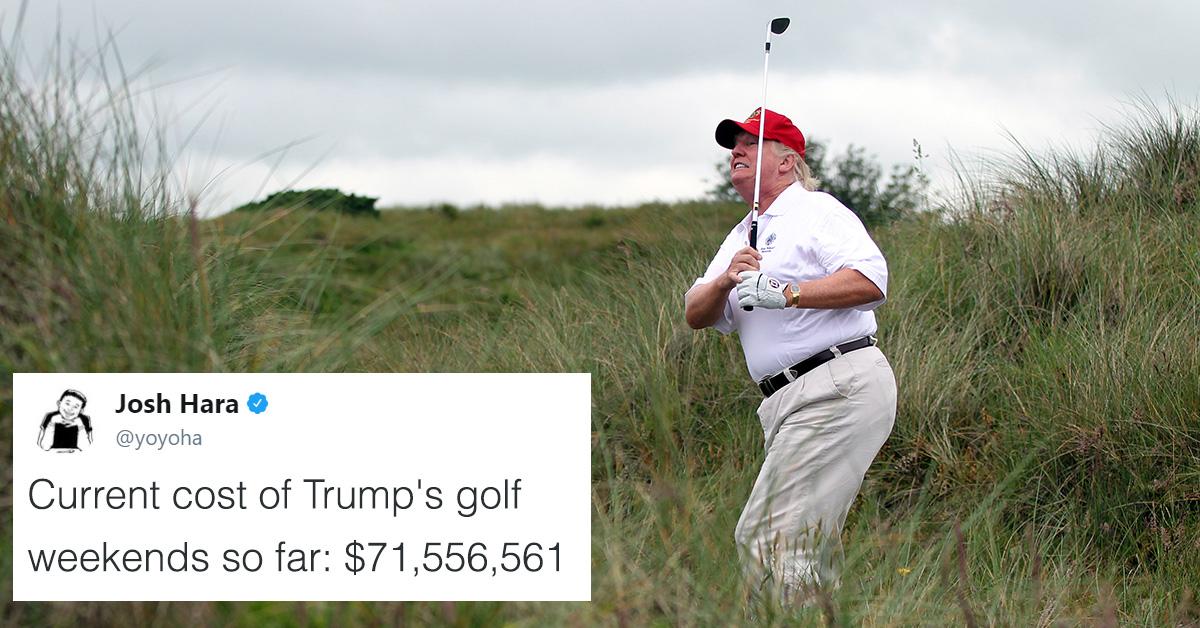 Trump Criticizes Puerto Rico For Hurting U.S. Budget, But This Guy Has The Receipts
By Mark Pygas
President Donald Trump visited Puerto Rico on Wednesday in his first visit to the US territory since it was pummeled by a category 4 hurricane nearly two weeks ago which killed 16 people. President Trump had been criticized for failing to adequately respond to the crisis, with the 3.4 million Americans on the island still largely without electricity and access to essentials.
President Trump also criticized Suan Juan Mayor Carmen Yulín Cruz before the visit, accusing her of "poor leadership." And his visit to the island caused just as much controversy. During a meeting with federal and local officials, Trump seemed to joke that the island had thrown the federal budget "a little out of whack."
"I hate to tell you Puerto Rico, but you've thrown our budget a little out of whack," Trump said. "Because we've spent a lot of money on Puerto Rico and that's fine, we've saved a lot of lives."
But Twitter user Josh Hara was quick to call the President out on his claim.
President Donald Trump has been criticized for his frequent trips to the Mar-a-Lago golf course. Although there's no official confirmation on how much these trips cost taxpayers, some have speculated that they could cost as much as $3.6 million, based on a similar weekend trip former President Barack Obama took to Florida in 2013.
Based on those estimations, President Donald Trump's trips in the first 100 days of his presidency could have cost around $20 million, and up to $70 million to date by some estimates.
Twitter had some mixed feelings about the tweet.
What do you think?
When Hurricane Maria stuck Puerto Rico in September, billions of dollars worth of damage was done, and much of the island was left without power.
Months later, it's been revealed that the death toll is far higher than the official toll of 64, with at least 499 people killed in Puerto Rico according to funeral home directors and staff, who say that months without power and other essentials have led to indirect hundreds of indirect deaths.
The New York Times and a group of academics believe the number could be even higher — closer to 1,000 — a figure they calculated by comparing mortality rates to previous years.
Puerto Rico's governor, Ricardo Rosselló, has since announced plans to reassess the official death toll.
With infrastructure still damaged on much of the island, Puerto Ricans are moving to the mainland in mass.