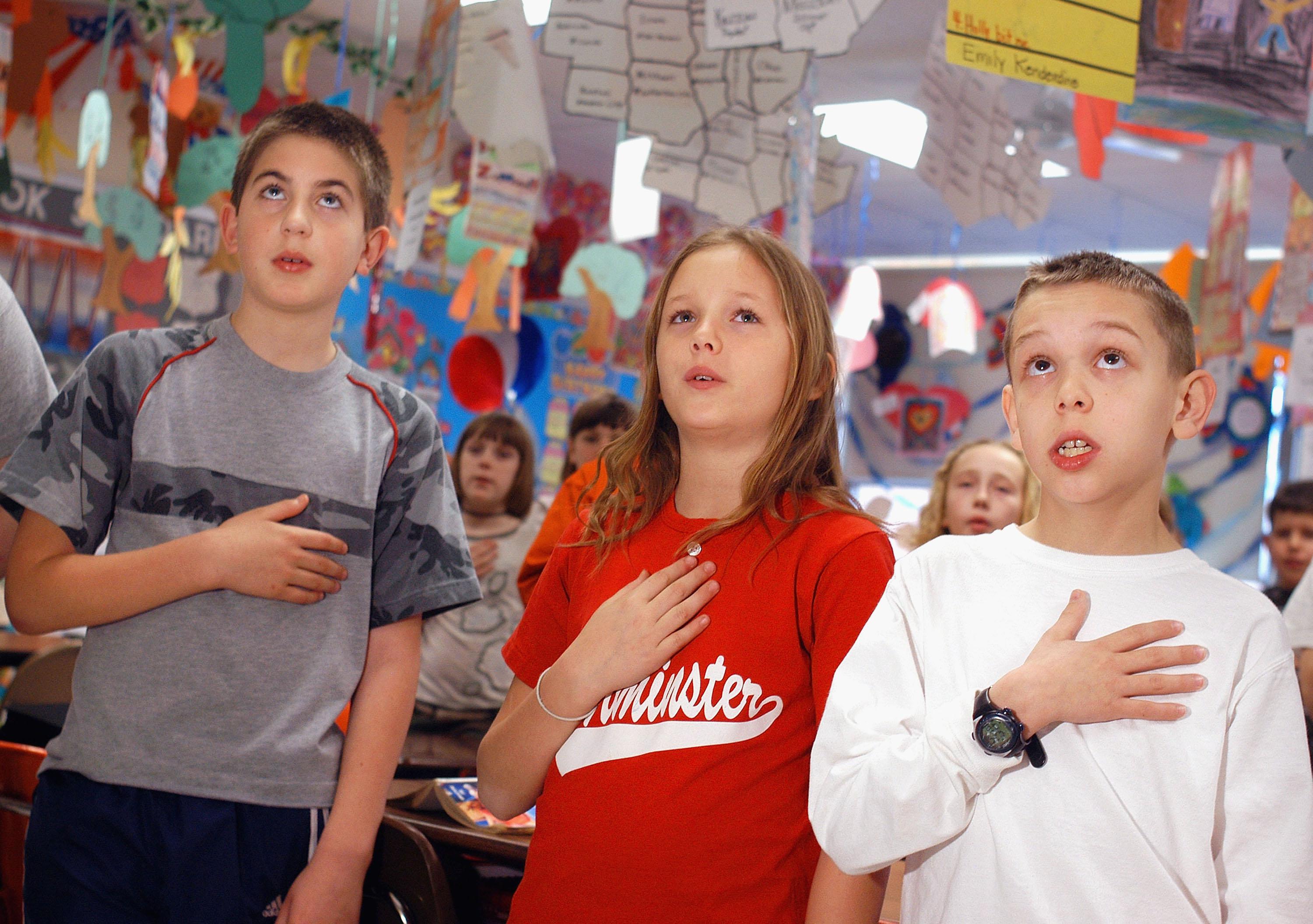 Student Expelled From School For Not Standing For Pledge Of Allegiance
By Mark Pygas
Randall Kallinen, the attorney for 17-year-old India Landry, has filed a lawsuit against the Cypress-Fairbanks Independent School District and a high school principal claiming that the student's constitutional rights were violated after she was expelled for not standing for the Pledge of Allegiance.
The lawsuit claims that Landry, a Houston student, was expelled after sitting for the pledge while in the principal's office on Monday. The lawsuit goes on to say that Landry returned to school on Friday, after the principal reversed their decision and allowed Landry to sit during the pledge.
The black teenager told KHOU that she doesn't think "the flag is what it says it's for, for liberty and justice and all that."
A district spokesman told ABC they were unaware of the lawsuit, but referenced an earlier statement saying that students should not be removed got refusing to stand to the pledge.
The lawsuit follows the recent resurgence of the 'Take A Knee' protests, with players across a number of major NFL teams taking a knee during the national anthem to protest social injustices.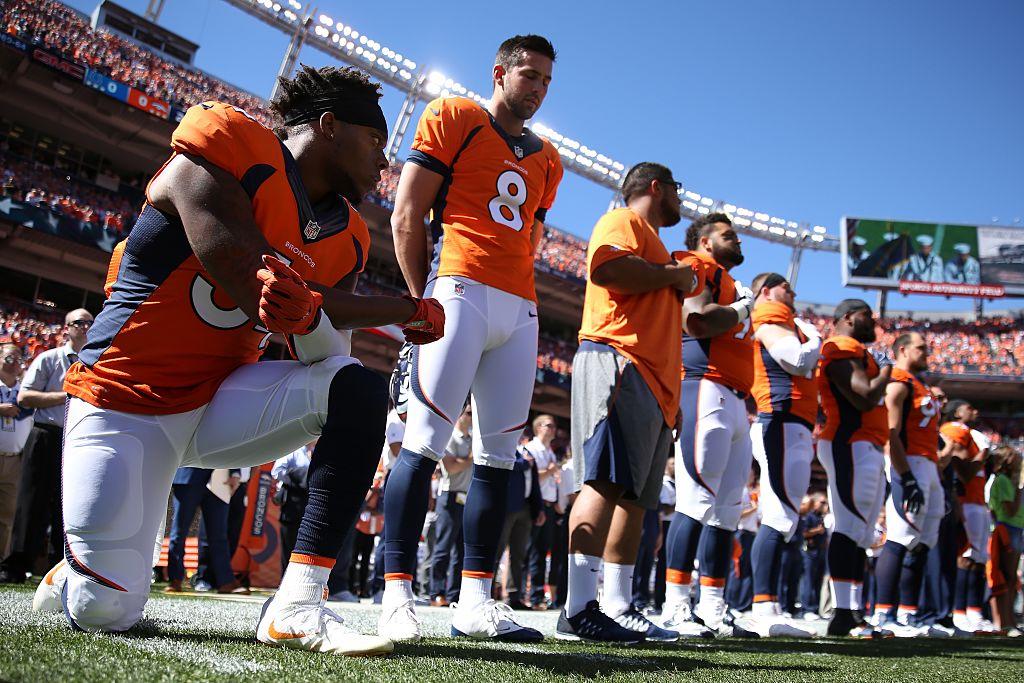 President Donald Trump has heavily criticized the NFL and has called for any players who don't stand during the national anthem to be fired.
And over the weekend, Vice President Mike Pence walked out of a game between the San Francisco 49ers and Indianapolis Colts after a number of players knelt during the national anthem.
Tomi Lahren also received backlash on Thursday, when the lightweight political commentator, Fox news contributor, and staunch Trump supporter tweeted a doctored photo of Colin Kaepernick. In the image, Kaepernick appears to be kneeling in a WWII landing craft, watching U.S. soldiers storm the beach at Normandy on D-Day. Which is a commentary on Kaepernick's kneeling during the National Anthem during NFL games. The practice has inspired many players throughout the NFL to follow suit to the point it's become very divisive among people.