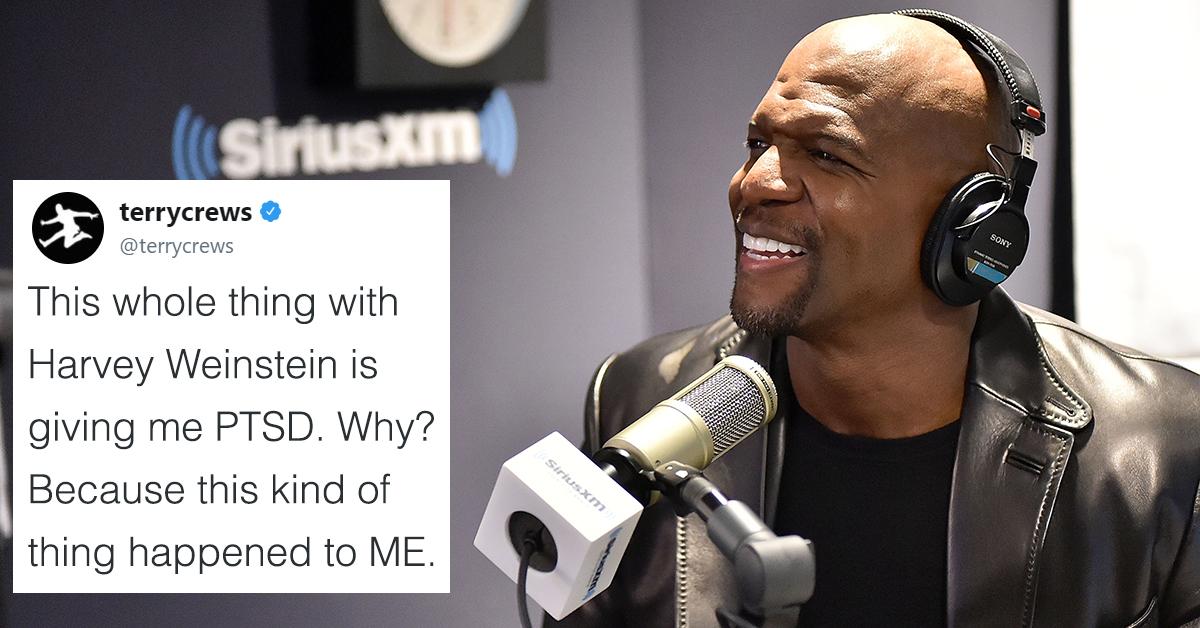 Terry Crews Recounts Time He Was Sexually Assaulted By Hollywood Executive
By Mark Pygas
In the past week, dozens of women ranging from Gwyneth Paltrow to Angelina Jolie have accused film producer Harvey Weinstein of sexually harassing or assaulting them. Reports by other women accuse Weinstein of forcing them to perform oral and vaginal sex.
Weinstein's lawyer has denied the claims, but over the weekend, the producer was fired from The Weinstein Company by the board of representatives.
Now, Terry Crews has taken to Twitter in support of victims and to tell of the time he says he was sexually assaulted by a male Hollywood executive in 2016.
Crews explains that even as the intimidating figure he is, he was afraid to act out of fear of losing his job.
Crews also feared that no one would believe him.
Twitter was pretty shocked by the revelation.