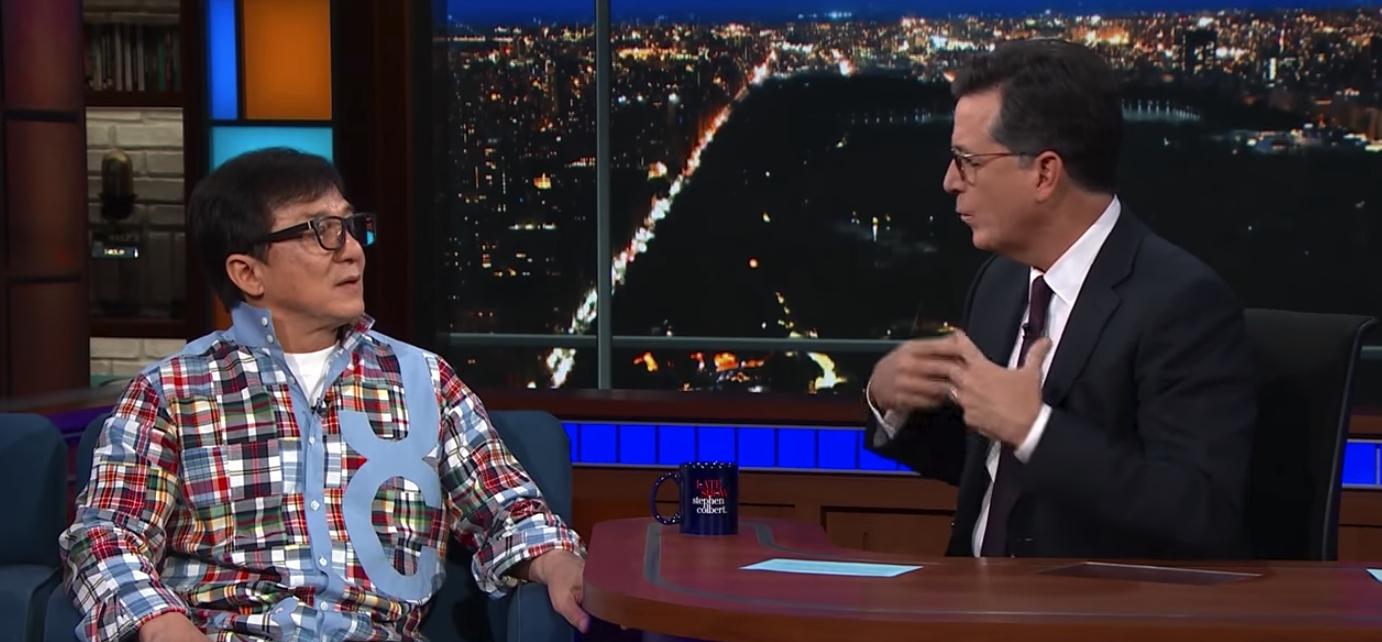 Jackie Chan Doesn't Want To Fight In Films Anymore--He Wants To Sing
By Mark Pygas
Jackie Chan was on The Late Show with Stephen Colbert last night to discuss his new movie The Foreigner. During the interview, Chan discussed his long and extraordinary career, starring in more than 200 movies and without any intention of slowing down.
His successful career is no surprise, considering that Chan was enrolled at China Drama Academy from the age of seven. While there, he learned to sing, fight, and to run holding a full cup of tea without spilling it.
Yes, Jackie Chan can sing. And he wants to do more of it. Chan told Colbert that he's sick of being offered roles as policemen. "Can I have something different like 'Mamma Mia!' or 'La La Land,'" he asked.
"I'm an actor who can fight, not a fighter who can act," he further explained.
Someone needs to get Chan a singing gig.