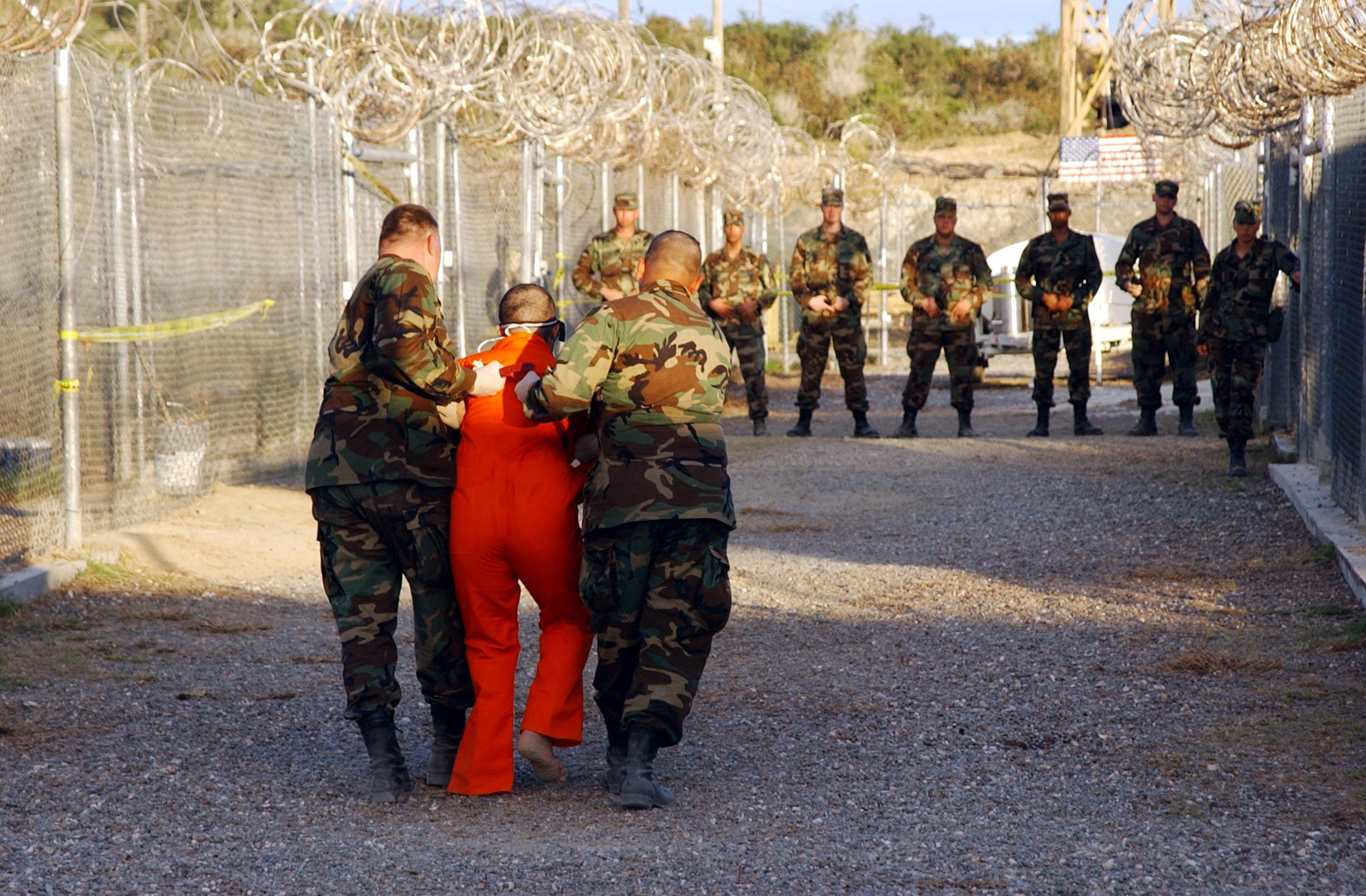 New Report Claims Guantánamo Bay Prisoners On Hunger Strike Are Being Force-Fed Later Than Usual
By Mark Pygas
President Barack Obama pledged to close the controversial Guantánamo Bay during his presidency, but it remains open at the cost of $445 million for just 77 prisoners in 2015. And with President Donald Trump pledging to fill the prison with "bad dudes,"the prison, which the Red Cross called a place of "humiliating acts," is set to remain open for the foreseeable future.
And according to the lawyers of detainees who spoke to The New York Times, officials at the prison have hardened their stance to hunger-striking prisoners, now waiting longer than before to medically intervene and force-feed them.
Of the 41 men remaining at the prison, only 10 have been charged with a crime, the remaining prisoners are being held in indefinitely without trial under wartime laws. That last group includes five men who have gone on hunger strike to protest, according to lawyers.
The military has usually forcibly fed detainees when their weight dropped too much, with a nutritional supplement that is forced through their nose and into their stomachs should they refuse to drink it willingly.
Clive Stafford Smith, a lawyer for international human rights organization Reprieve, claims that on September 19, guards stopped force feeding prisoners. The story was reported by two of his clients, and corroborated by several more.
David Remes, a lawyer who represents another man on hunger strike, claims that his client hasn't been tube-fed since August, leading to significant weight loss. The client told the same story as the men above.
Pardiss Kebriaei of the Center for Constitutional Rights backs up the claims with one of his detainees saying that a prison official told him that he would not be force fed.
Navy Capt. John Robinson, the prison's spokesman, told The New York Times that prisoners were still being force fed to prevent death or serious self-harm, "we would involuntarily enterally feed a detainee," he said.
He did not comment on the above cases, but said that the prison had not "involuntarily enterally fed a detainee in well over a year."
Maj. Ben Sakrisson, a Pentagon spokesman, said that the prison is more rigorously enforcing existing policies that dictate what health conditions were sufficient to prompt force-feeding.
"In some instances in the past, attempts to provide detainees who claimed that they were on hunger strike with a measure of dignity through voluntary enteral feedings unintentionally created a situation that potentially encouraged future hunger strikes," he said. "As a result, the pre-existing standard of medical necessity will be enforced in the future."
But Remes believes the move is a new strategy to stop hunger strikes, accusing the military of "playing chicken."
"The theory is that a detainee won't want to reach that point and so will abandon his hunger strike," he said. "Who will blink first?"
Remes said his clients were protesting to demand a trial or release.