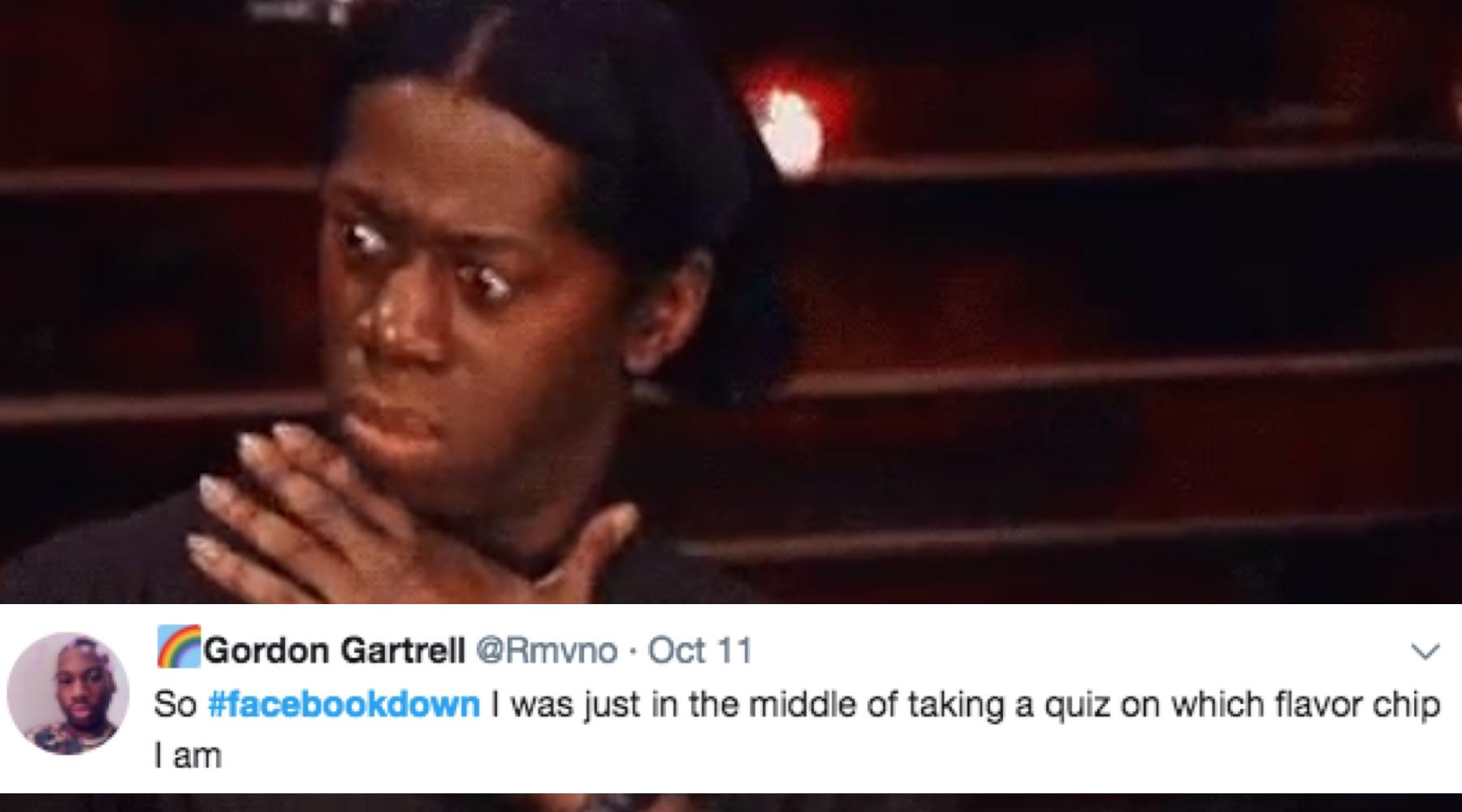 Facebook And Instagram Were Down Yesterday, And People Turned To Twitter For Comfort
By Aimee Lutkin
Every once in awhile, Facebook goes down. Who knows why the mysterious entity that governs our lives occasionally disappears along with all of our family photos and connections. When it happens, people always lose it, then immediately run to Twitter to talk about how much they're freaking out. Because social media runs our lives right?
It seems no one can go a second without freaking out about how one social media outlet is down. If Facebook goes down, where else to turn but to Instagram. No Instagram? Ok let's go whine on Twitter. Same thing happens with Netflix too. It's like the collective whole of the internet suffers at the same time any of the sites have a slight downtime on their radar. It was estimated in 2017 that the average global Internet user racked up around 140 minutes of time spent on social media. That was up from 126 the previous year -- so it's definitely a huge part of everyones days. Granted sure they're are your 'power users' who probably use Facebook, Twitter, and Instagram all at the same time 24 hours a day, seven days a week, but at the end of the day that's a lot of time we've been spending as a society on social media!
So it's no surprise that people turned to no where else but Twitter after Facebook had a hiccup:
When it happened on Wednesday, emotions ran high. Not only were people freaking about Facebook, Twitter folk were freaking about this influx of social media upstarts flooding their timeline:
The best advice in there is to get away from your phone and make eye contact with another human for a few minutes. Maybe take a walk. See if there's still a world outside the likes.
The quiz will wait.