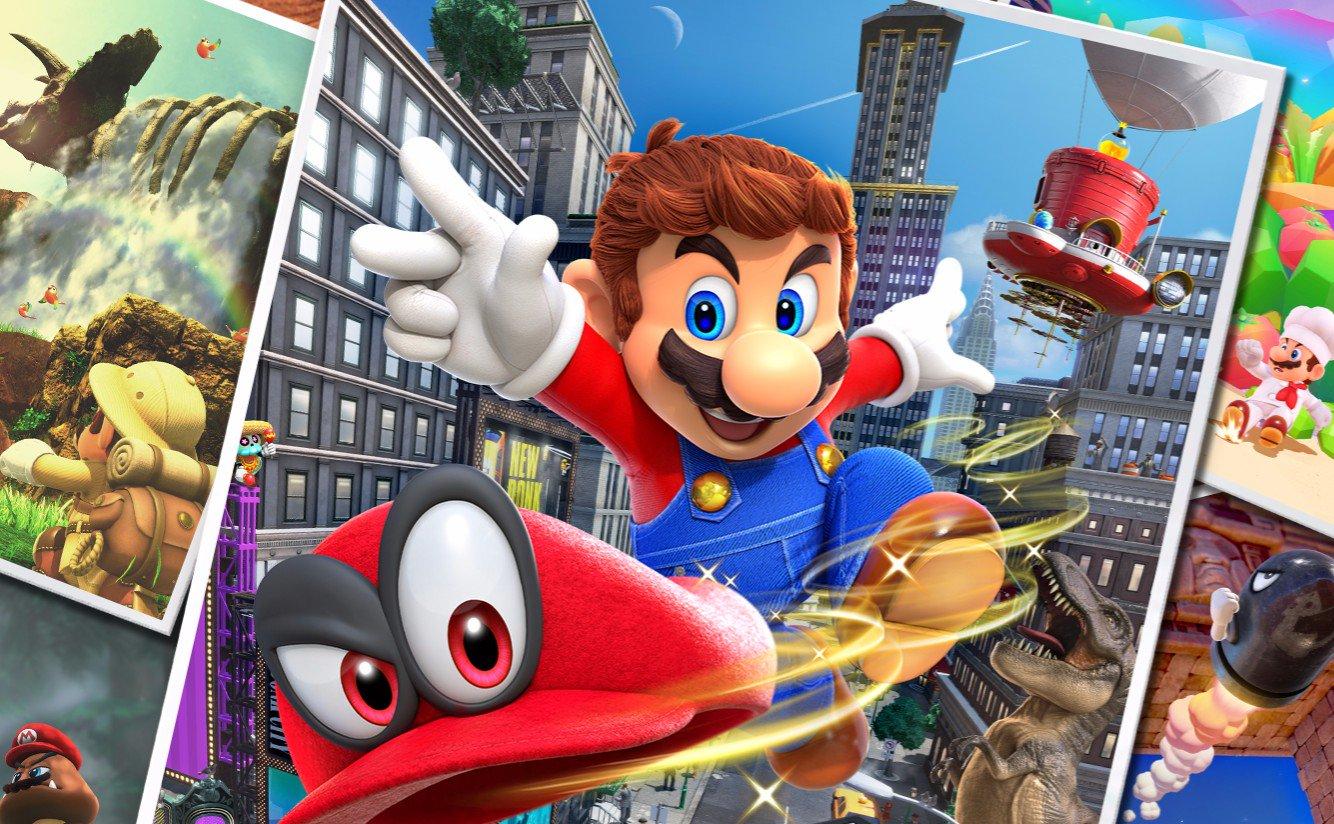 Nintendo Switch Fans, Get Ready--'Super Mario Odyssey' Just Got A Rare Perfect Score From Edge Magazine
By Mark Pygas
It's fair to say that people are pretty excited for the next game in Nintendo's Mario franchise, Super Mario Odyssey.
Super Mario Odyssey is one of the most anticipated games for the Nintendo Switch. Since it's announcement, people have been dying to get their hands on the game and give it a whirl. The company is forecasting to sell "millions" of copies in the first year of it's release. So needless to say the expecatations are high. Mario's new adventure revolves around Bowser's plot to force peach to marry him by sweeping her away. The open-ended exploration style platformer has Mario teaming up with a "hat" named Cappy who allows our favorite hero to transform into different versions of himself, as well as use him to attack in all directions. He can also take possession of anything he throws the cap on. Ever wanted to control a Goomba? What about a Koopa? Well today's your day. A pretty innovative addition to the franchise which is getting amazing reviews.
And people are even more hyped after reading a review of the game in Edge magazine. They gave the game a perfect 10/10, which is impressive considering that they've only handed out 20 of those in the last 24 years, quite a few of those actually belonging to Nintendo. So people are excited to dive into Marios first 3-d style adventure since Super Mario Galaxy 2 which has been a long wait that seems to be worth it based on the score it's been getting.
You can probably imagine how Twitter reacted. Fans of the series seem more pumped up than ever and can't wait to get their hands on it.
And Nintendo are pretty happy too.
You can get your hands on Super Mario Odyssey starting October 27. Will you be picking the Switch game up?