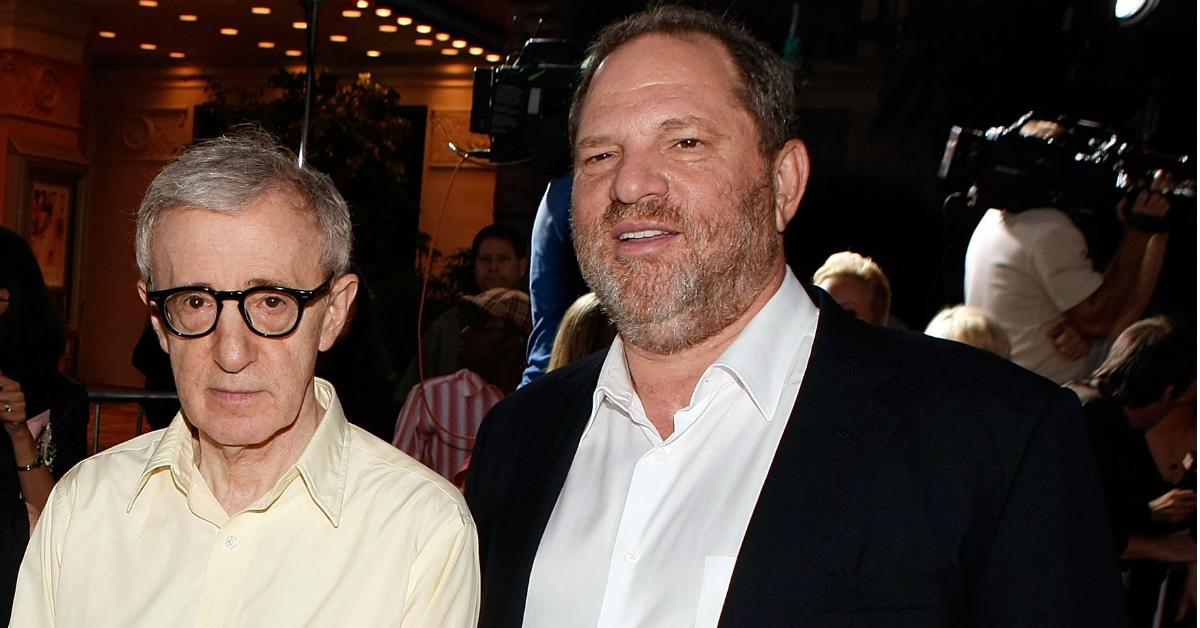 Woody Allen Is 'Sad' About Weinstein Controversy, And The Internet Can't Even
By Mustafa Gatollari
The Harvey Weinstein scandal has basically turned Hollywood upside down, with stars coming out and describing their horrifying dealings with one of the most powerful men in show business.
It's not as if people are overwhelmingly rushing to proclaim Harvey's innocence, but some are taking softer stances than others. Like Woody Allen, who, in an interview with BBC News, wasn't so quick to decry Weinstein's behavior, and even expressed sympathy for the producer.
"The whole Harvey Weinstein thing is very sad for everybody involved. Tragic for the poor women that were involved, sad for Harvey that [his] life is so messed up.
There's no winners in that, it's just very, very sad and tragic for those poor women that had to go through that.
[But,] you also don't want it to lead to a witch hunt atmosphere, a Salem atmosphere, where every guy in an office who winks at a woman is suddenly having to call a lawyer to defend himself. That's not right either.
But sure, you hope that something like this could be transformed into a benefit for people rather than just a sad or tragic situation."
People were taken back by Allen's statements.
People also suggested that Woody Allen is probably the last person who should be commenting on the Weinstein scandal, as the director was accused of sexually abusing his seven-year-old daughter, Dylan Farrow, which he denies.
Followed by the fact that the man later married the adopted daughter of his then-partner Mia Farrow, Soon-Yi Previn.
Others started mentioning other male figure in Hollywood with alleged gross sexual pasts.
Allen attempted to clarify his comments about Weinstein, but people weren't buying it.
Rose McGowan, who alleges that she was a victim of Weinstein's advances herself, has been outspoken about the execs treatment of not only herself, but other actresses. She summed up her feelings regarding Allen in a single tweet.
Allen is currently working on a project with Selena Gomez, which is causing a stir, and many people want her to stop working with the director and hope she'll back off of the film.
Anyone think the negative press will affect the pop star/actress/biggest person on Instagram from completing the film? Or is working with the director too good of an opportunity to pass up?