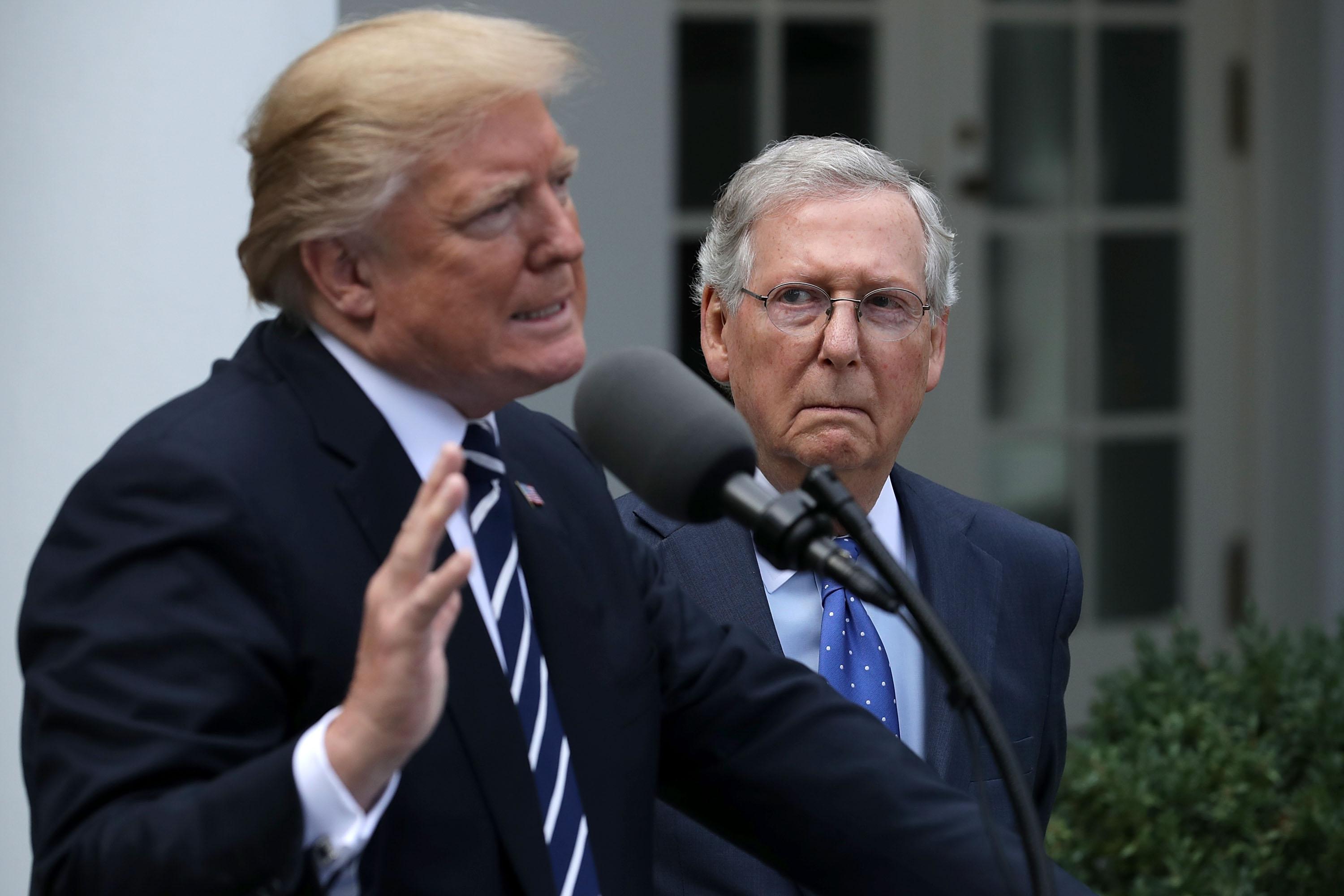 Footage Of Queasy-Looking Mitch McConnell With Trump Prompts Twitter To #FreeMcConnell
By Mark Pygas
Politics is definitely in a weird spot right now in America. People are more divided than other, but also — inexplicably — more light-hearted than ever, too as literally everything that happens in our political discourse somehow gets turned into a joke or a meme (usually in record time to boot). The latest victim of this combination of the news/joke cycle is Senator Mitch McConnell. For those of you out of the loop, you should probably know that Senator Mitch McConnell, Republican majority leader in the senate, has so far been unable to get any major legislation through as a result of divisions in his own party. And it's that failure that has led to President Donald Trump attacking McConnell several times on Twitter.
On Monday, the two men met for lunch in an effort to push tax reform through the legislature...
But during a Rose Garden news conference, Twitter couldn't help but notice something: He looks pretty nervous while standing next to Trump. And people of the Internet are ready to take action to help him.
The movement started when The Daily Show posted this clip of McConnell seemingly looking uneasy as President Trump is asked about investigations into Russia's involvement in the 2016 election.
People were behind the cause. "Blink once if you want us to come get you," one Free McConnell support tweeted to the maybe hostage victim. "Twice if you're okay." Sure, no blinks were had — but we'd have to guess that if he could, it definitely would have been a single blink: a sneaky cry for help, to be rescued from this political mess that has consumed our politics and nation. Another American noticed that the scene seemed remarkably similar to a hostage situation, joking that the only thing missing is "Mitch holding up a newspaper with today's date on it."