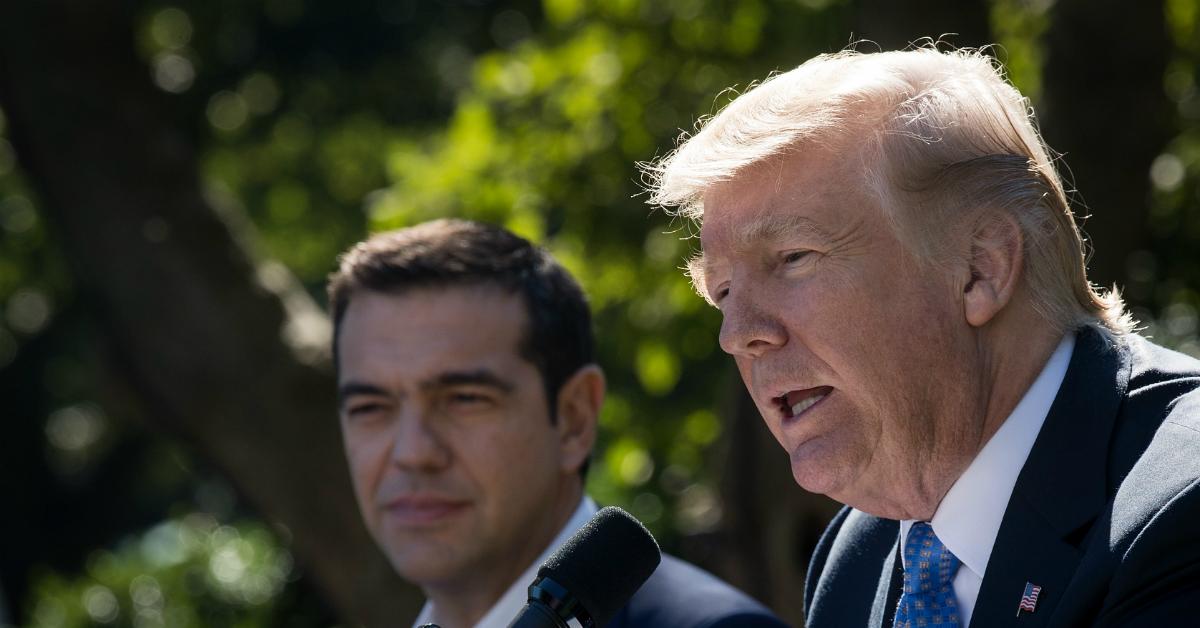 Trump Learning That The PM Of Greece Called His Ideas 'Evil' Is Awkwardly Delicious
By Mustafa Gatollari
Greece Prime Minister Alexis Tsipras recently held a joint press conference. Things seemed to be going well, for the most part. Trump had some nice things to say about the Prime Minister, at first.
But then the president had learned that Tsipras had referred to his ideas as "evil," something Donald addressed right smack dab in the middle of the presser.
"You called me evil? I wish I knew that before my speech."
The cringe-inducing moment elicited some strained laughter from the crowd of reporters and others present during the conference.
Not to mention people online as well.
When the laughter subsided, Tsipras responded by saying that he didn't feel "threatened" during his meetings with Trump.
After years of economic struggles, Greece needs to turn a corner, and maintaining a decent relationship with the US could help in that endeavor. Trump's also been a vocal supporter of assisting Greece in the wake of the country's fiscal crisis.
You can check out Trump and Tsipras' entire press conference below, in case you wanted to see just how weird things got after Trump makes the whole "evil" reference.