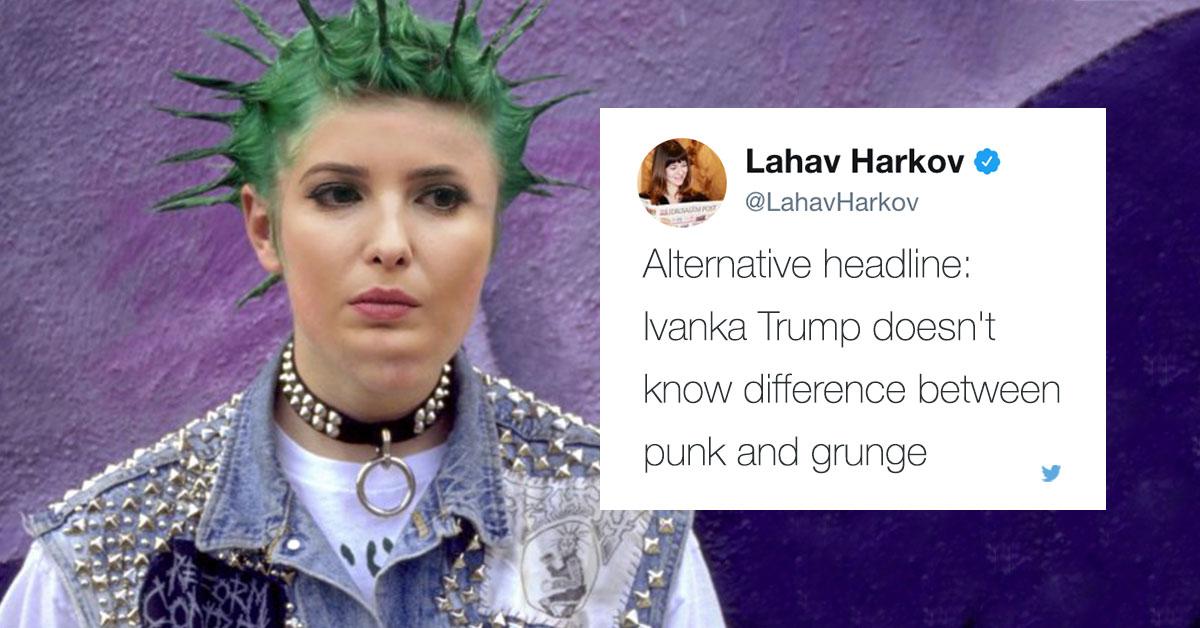 Ivanka Trump Claims She Went Through A 'Punk Phase,' And People Are Skeptical
By Omar Rimawi
Chances are that if you were anything between a tween and a teen in the 90s, you probably had a punk phase. The Offspring, Paramore, Green Day, and a bunch of other bands often frequented either your CD player or cutting edge 128mb mp3 player. Eventually the punk lifestyle would grab hold and everything from temporary tattoos to animesque hair colors fell under the 'punk' moniker for most parents, which includes Ivanka Trump's mother as told in the pages of her new memoir.
Ivanka wrote about it in her mother Ivana's new book Raising Trump and said that at one point she dyed her hair blue and was 'really into Nirvana.' The thing is, no one is really buying it. The usually conservative Ivanka Trump just doesn't seem to fit the certain type you'd expect. Besides could you ever imagine her going through that with her dad Donald? She never seems to go against anything the man said so it's no surprise people aren't believing her claims. Besides with the way her clothing line looks it seems like it's unlikely she's ever had any rebellious side to her.
She didn't provide any photos so folks had to use their imagination and some of the stuff they came up with is hilarious. We could totally (not) see this being her. Cause she totally fits, right?
There was also a problem with her alleged punk obsession. Punk culture were not happy she was misrepresenting what punk actually was. You tell em guys!
It was pretty evident for people that actually did dye their hair blue and listen to Nirvana that Ivanka's punk rock phase was nothing more than a cheap attempt at trying to relate to millennials.