It's mid-October, and you know what that means: it's time for companies to start preparing for Christmas! It seems like it gets earlier each year. Soon we'll be seeing Christmas decorations going on sale at Target come Labor Day. Yuck we say to it! But with this companies are always trying to get a leg up on the holiday season kick off.
One such company, Starbucks Coffee, courts controversy every year with their Holiday Cups - no matter how "Holiday" themed they turn out to be. Past cups have ranged from plain red, to wintery nature scenes, to open references to Christmas. People seem to be mixed on them.
This year, well before the big unveiling, a Starbucks employee leaked the holiday cup design on Reddit: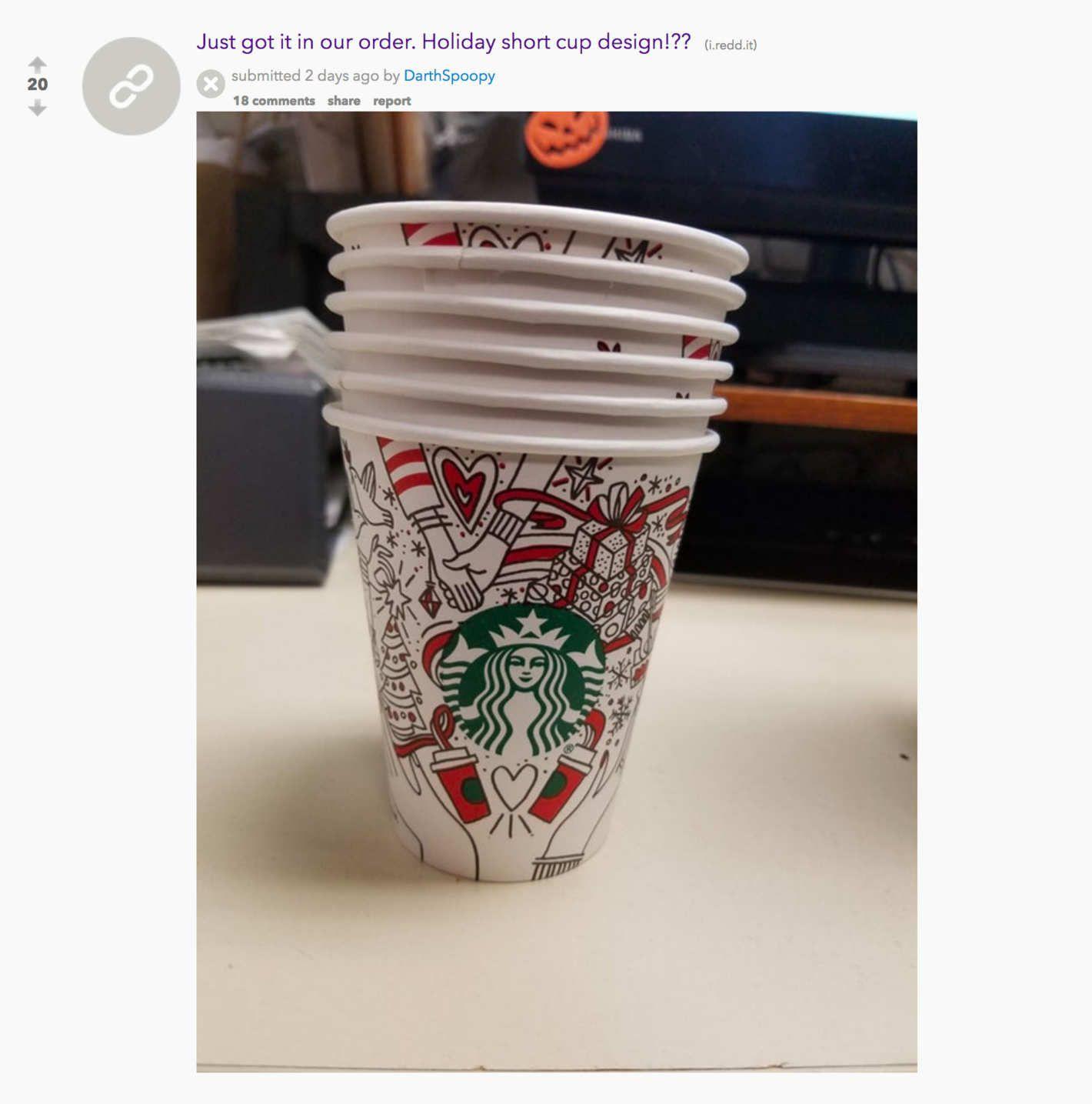 In 2015, Starbucks' plain red cup led to a boycott from evangelical Christians who believed the company "hated Jesus." It seems they've taken steps to avoid that scenario by including a whimsical Christmas tree and gifts on this cup. Good luck with that. We're all probably a little tired of hearing about what a coffee cup actually means to people. Especially since half the time we just chuck them in the trash when done.
I mean, certainly someone will be offended by this design...
And Jason didn't disappoint:
The mockery was swift...
Some are comparing the design to some familiar stories...
It's also possible, of course, that this isn't Starbucks' only design. Last year, they crowd-sourced 13 designs from 13 different women, 6 of whom were from other countries. Perhaps we've finally reached a point, as a species, where one of these designs will allow us to order a coffee (or not) and go on with our lives without being outraged.
Ya think?
Good idea: