Julia Louis-Dreyfus has had a remarkable career and it's showing no signs of stopping. Working on hits like Seinfeld, Saturday Night Live, and The Adventures of New Christine, she's been a hit machine for prime time and cable TV alike. The actress has also been a big activist and is known for her charity work and push to get people registered to vote. You could probably say she's just all around a pretty awesome human. So her big news that shocked the entertainment world was tough to swallo.w
Last month, after winning yet another Emmy for her HBO show Veep, actress Julia Louis-Dreyfus announced she had been diagnosed with breast cancer. She seems to be taking it with good spirits at least and is doing something that should inspire others who are struggling with health issues.
This past week, after her second round of chemo, she took to Instagram to let the world know that cancer is no match for her "ROAR." WE AGREE!
Julia was inspired by two of her biggest supporters, "Veep" co-stars Tony Hale and Timothy Simons, who made an inspiring, and hilarious video cheering her on in her fight against cancer. It's definitely a good medicine to be in good spirits and she's channeling that positivity and laughter:
Who's crying? You are! Okay, we all are!
Words of support and cheers came rolling in on Twitter from all over including other celebrities who have worked with Julia in the past:
Some shared their own struggles with cancer...
Kiersten speaks for all of us: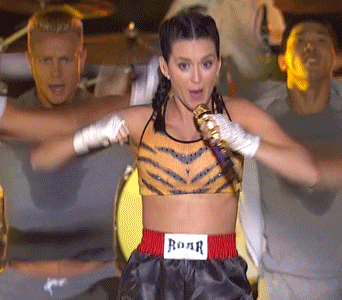 She's just awesome. They always say laughter is the best medicine and we have to agree. Hoping for the best for her treatment.