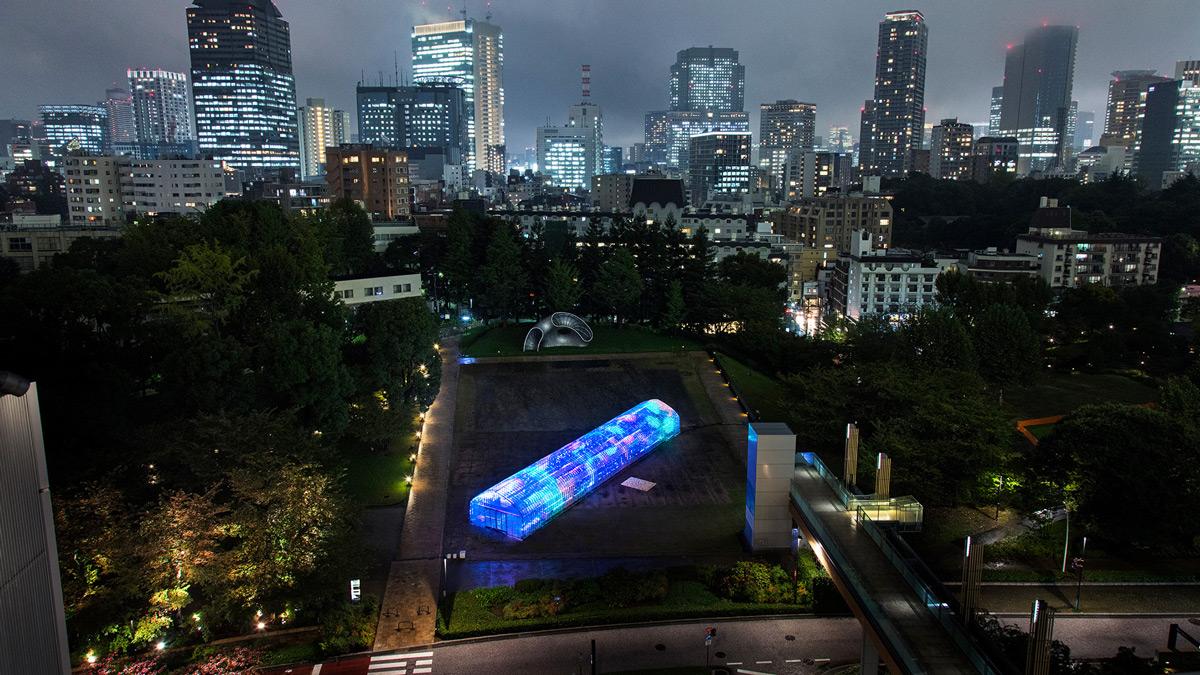 New Touch-Activated, Technicolor Greenhouse Takes Tokyo By Storm
By Aimee Lutkin
Urban Farming has undergone somewhat of a renaissance in recent years, especially in the crowded areas of big cities like Toyko, Japan. With less and less space for people to spread out, homeowners and renters have had to come up with creative solutions to garden. This often leads to having vertical urban farms that take advantage of the vertical space to provide things like fresh greens and herbs. The reliance on urban farming is sometimes seen as a failure by city governments to develop areas properly, but in many cases it's the best way to provide communities to an access of fresh produce that isn't super expensive. In Japan alone, urban farming has become so big that upwards of 20% of farming houses in Japan are utilizing urban farming.
So it's no surprise tech junkies have jumped on the trend to garner more interest in greenhouse growing.
A greenhouse has just opened right in the middle of Tokyo. While urban farming is growing in popularity everywhere, this installation has a special twist.
The vegetables are "digital." Mashable reports that the website for art group PARTY's installation reads, "Tomatoes are violin, carrots are trumpet, cabbages are oboe, mini radishes are flute, sweet potatoes are piano, eggplants are harp, pumpkins are clarinet." It's an interesting take that's very likely to get more people interested in checking out the greenhouse.
That doesn't clarify much as an explanation, so try watching the video before we proceed:
Basically, every vegetable corresponds to a sound, which in turn lights up the greenhouse, making it more of a rainbowhouse.
The #digivege space is drawing people in for its connection to farming and its incredible technicolor dreaminess:
Food is turned into a symphony of sound, color, and finally, taste.