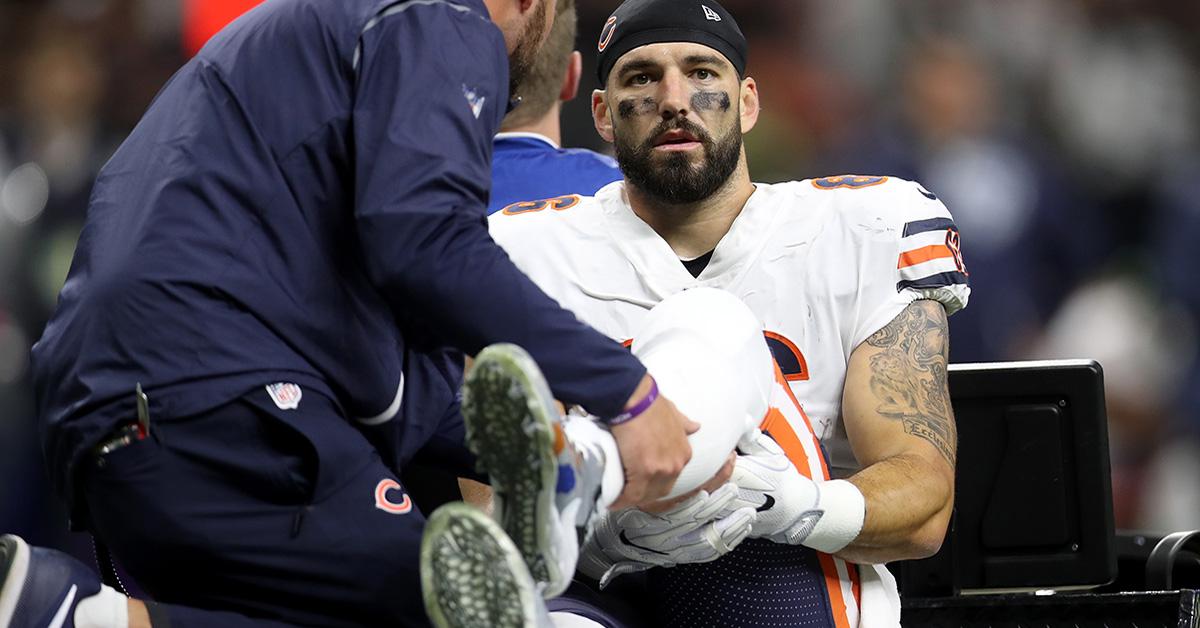 NFL Player Zach Miller Nearly Lost His Leg After In-Game Injury
By Mark Pygas
Football is a brutal sport. It's so much so many parents are beginning to not let their youngsters play the game. The NFL has worked hard to reshape it's image in recent years by enforcing rules that penalize overly rough plays. This has come under much scrutiny to purists who have accused the league of softening the game and making it less fun to watch. Even with all the changes, we were reminded just how dangerous the game could be with one play this week.
Chicago Bears tight end Zach Miller almost lost his left leg after a horrific injury in a game against the New Orleans Saints on Sunday. The 33-year-old landed awkwardly after making a one-handed catch during the third quarter, resulting in a torn popliteal artery. Scary stuff for the Chicago Bears star.
Bears head coach John Fox said that Miller underwent emergency surgery in a New Orleans hospital to repair the artery and "stabilise" the injury. Fox added that Miller had been in danger of losing his leg, and that while "he is not out of the woods, he is as good as he can be at this stage."
"He's got a good pulse in his lower leg and good feeling in his foot," added Fox. Asked if Miller is still in danger of losing his leg, Fox replied: "I am not a doctor, but I feel good about where he is right now."
The emergency surgery reportedly involved "grafting tissue from the other leg to repair the damaged artery."
Fans and players were horrified by the news.
That's got to hurt. We're glad Zac is ok and wishing for a full recovery for the Chicago Bears tight end. Hopefully he's back on the field as soon as he feels good.