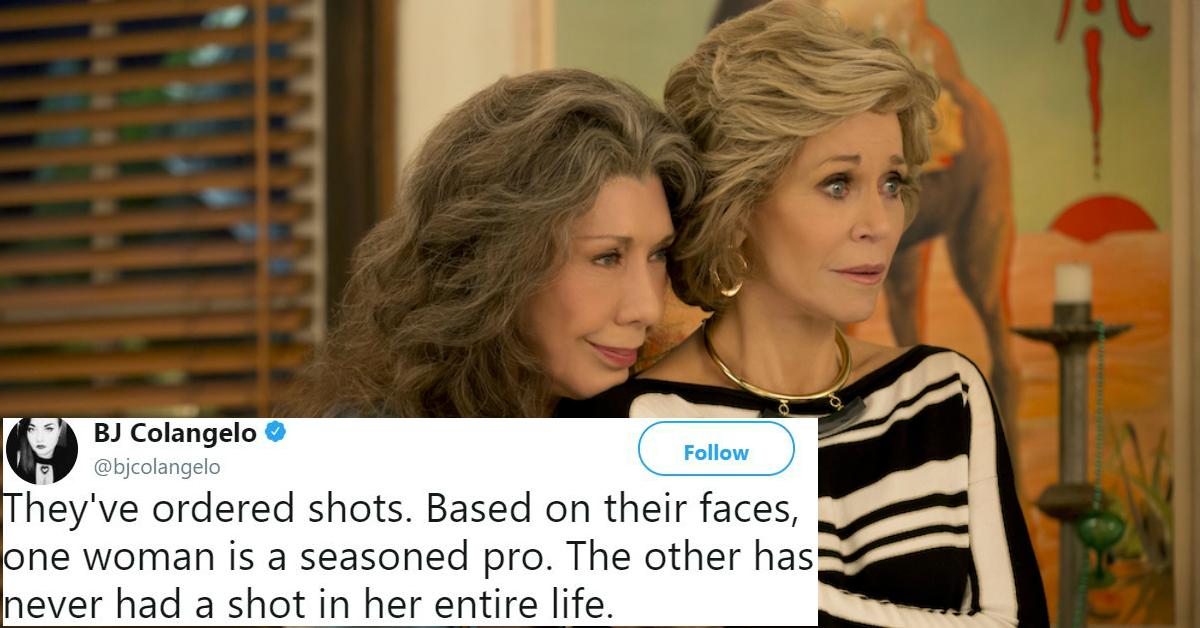 Filmmaker Overhears Plot By Two Women To Catch Their Cheating Husbands, And It's Everything
By Mustafa Gatollari
Cheating spouses are probably one of the most traumatic things that can happen during life. When someone you trust is found out to be doing stuff behind your back it can completely shatter your world that you thought you knew. Recovering from that can be a challenge too -- do you seek revenge? Get a divorce? Try to reconcile? It opens yourself up to a lot of potential solutions but sometimes it's hard to find the support you need to come up with them. Unless you're these ladies who clearly didn't have time for their boyfriends crap.
Filmmaker BJ Colangelo was waiting at an airport bar for her flight when she overheard a hilarious conversation between two women that was all about catching their cheating husbands. These amazing ladies had it all figured out. As unfortunate as their story is, the fact they're already planning some epic revenge makes it all worth it.
Thankfully, she gave minute by minute tweet updates of their story, and it seriously sounds like something out of a best friends movie. We definitely need this amazing saga to be made in a Netflix mini series at the least. We'd totally tune it for it, seems way to good to pass up!
This is where stuff got real. We're guessing it's where they decided to stop messing around and get serious. We love these two.
Shot Lady and Gum Lady, if you're reading this, please, please, please for the love of God let us know how it turned out. We'd love to see this turned into a movie. Maybe a modern day Thelma and Louise minus the whole end bit. Regardless, we hop they got 'em!