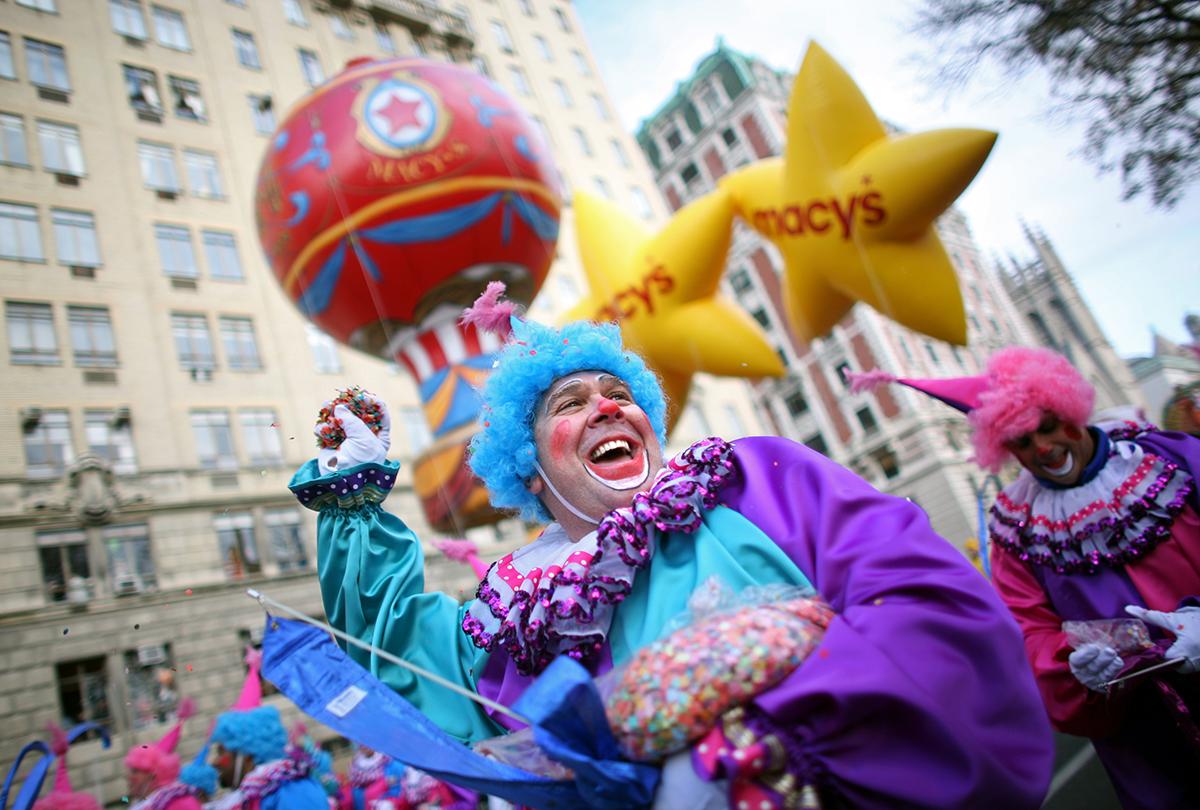 Macy's Just Announced The Full Line-Up Of This Year's Thanksgiving Parade
By Mark Pygas
Thanksgiving is fast approaching, and while eating far too much turkey is the highlight for many, others seem to prefer the Macy's Thanksgiving Day Parade for some reason.
Now in its 91st year, the parade's balloons, floats, and performers, will make their way through Manhattan on November 23. And this week, Macy's announced the parade's lineup, which has gotten people pretty excited. Since its inception, the parade has typically been one of the most viewed Thanksgiving events and has ballooned into the largest parade in the U.S. The parade is actually just the second oldest Thanksgiving parade in America, with Detroit, Michigan's parade being the oldest. It's not surprising with so much rich tradition that families across the country get revved up each season when they announce the lineups. We always expect our favorites to be there.
Celebrities include Jimmy Fallon, Smokey Robinson, The Roots, Common, Flo Rida, Wyclef Jean, Miss America Cara Mund, and Leslie Odom Jr. The parade will also feature a performance by 98 Degrees and the Goo Goo Dolls.
You might also spot the muppets of Sesame Street, Tom Colicchio, and Padma Lakshmi from Top Chef, Nicky Jam, Bebe Rexha, Lauren Alaina, Cam, Sabrina Carpenter, Sara Evans, Kat Graham, Andy Grammer, Angelica Hale, Olivia Holt, Dustin Lynch, and Jojo Siwa. Quite the packed lineup for this year's festivities.
The casts of Broadway's Anastasia, Dear Evan Hansen, Once on This Island revival, and the Spongebob Squarepants musical will also give performances, hot on the heels of their Broadway smashes.
Balloons will include Olaf from Frozen, The Grinch, and Chase from Paw Patrol. A fresh update to the lineup bound to get some of the newer generations interested in the parade.
People are understandably excited.
It's almost time! Will your family be watching this year?