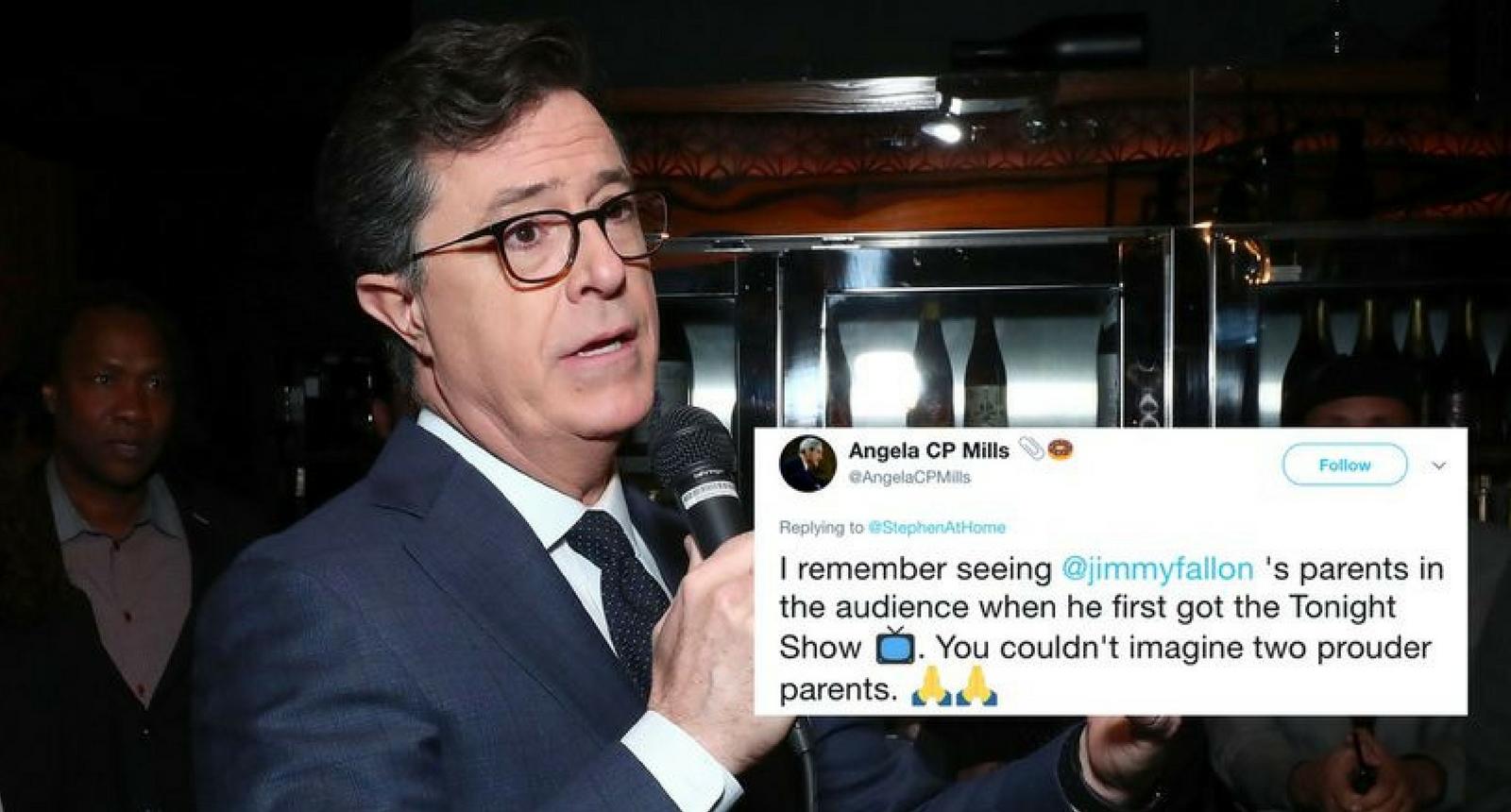 Stephen Colbert Reaches Out In Heartfelt Tweet After Sudden Death Of Jimmy Fallon's Mother
By Collin Gossel
Jimmy Fallon's mother, Gloria, unexpectedly passed away Saturday at the NYU Langone Medical Center in New York City. As a result, episodes of the Tonight Show have been cancelled from November 6-10. People are heartbroken for the host who has been at the helm of the show since 2014, replacing Jay Leno after he returned for his second tenure in 2010.
A spokesperson for Fallon issued the following statement:
Jimmy Fallon's mother, Gloria, died peacefully on Saturday. Jimmy was at his mother's bedside, along with her loved ones, when she passed away at NYU Langone Medical Center in NYC. Our prayers go out to Jimmy and his family as they go through this tough time.
Condolences are streaming in to Fallon from all over the world, but one very special note came from one of Fallon's competitors, which is a touching thing to see.
On Sunday, Late Show host Stephen Colbert posted this heartfelt message to Jimmy on Twitter:
In 2013, Colbert's mother Lorna passed away at age 92, so understands well what Jimmy is going through. It's very tough to lose your mother, it's hard to describe what a family member goes through.
In response, many on Twitter sent the Fallon family their love and sympathies...
And felt Colbert's message was perfect for the sad occasion and gave him a lot of props for the gesture.
Fallon and his mom enjoyed a close relationship and he spoke about her often in interviews. It's clear she was a big influence on his life and career.
For example, he often would tell the story about how his mother was briefly a nun:
Well said:
Our condolences during this difficult time, Jimmy. We're routing for you.