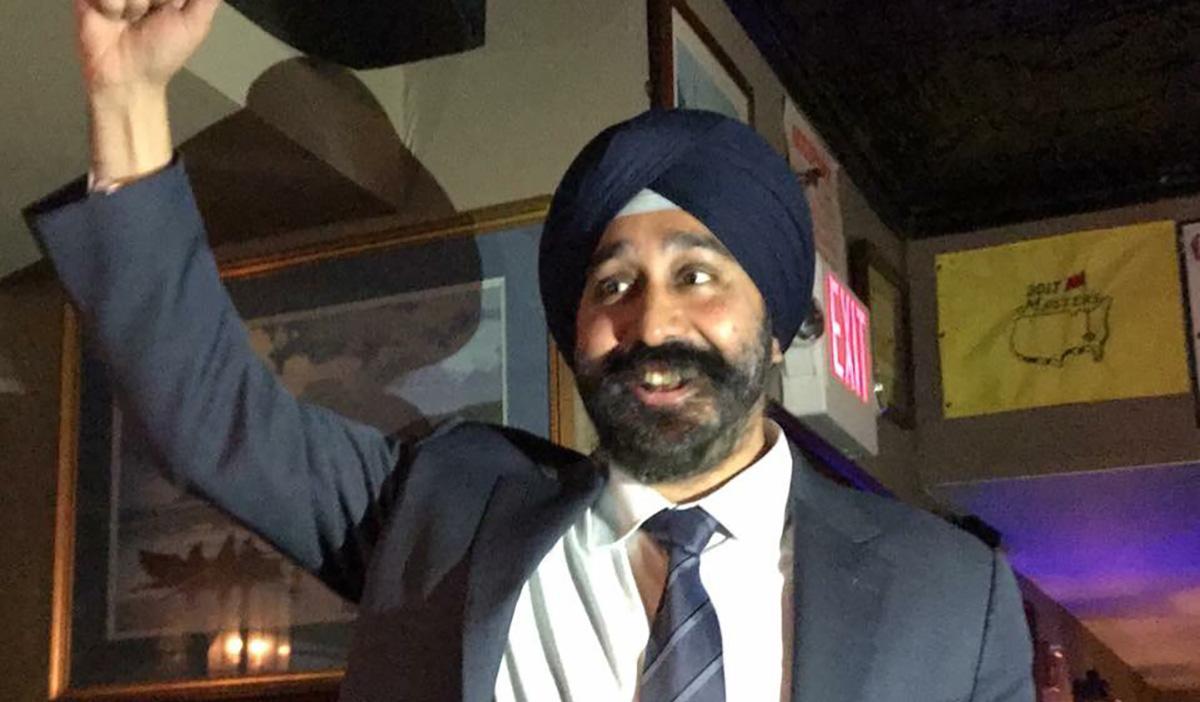 New Jersey Elects Its First Sikh Mayor Despite Fear-Mongering Ads, And Twitter Is Applauding
By Mark Pygas
Indian-American Ravi Bhalla has become the first Sikh mayor in New Jersey's history despite flyers that labelled him a "terrorist." Bhalla, a city council member in Hoboken, beat five other candidates after former mayor Dawn Zimmer stepped down in the summer. The ads, which gained a lot of criticism from both sides of the aisle, seemed to actually have a negative impact on the other candidates attempts to defeat the charismatic Bhalla.
The flyers, left on windshields of cars on Friday night, appeared to be a doctored version of the flyers sent out by another mayoral candidate, Mike DeFusco. People were disgusted by the attempts to mislead people, as well as target other races as being "terrorists."
The original flyers accused Bhalla of having a conflict of interest, while the modified versions added "don't let TERRORISM take over our town," above a photo of Bhalla.
DeFusco was quick to condemn the flyers, adding that his campaign had nothing to do with them and that supporters acted on their own:
"Today I spoke out not only against the racist, disgusting flyers targeting Ravi Bhalla that appeared last night and was made to look like it came from my campaign, but also against the rest of the hate that has been shamefully displayed throughout this race."
Bhalla took the opportunity to thank supporters at a celebration last night:
"Thank you for having faith in me, for having faith in our community, faith in our state, and faith in our country; this is what America is all about. We've been through a bruising campaign... but now is the time we come together and see who we can work with to bring this city forward."
While many on Twitter also celebrated his election.
It was an eventful night.