We all do dumb stuff when we're drunk. A lot of the times we either lose half our stuff, break or phone, or butt dial our moms. Usually it also consists of not remembering any of that stuff or how it happened.
A guy named William George Armstrong admitted on Twitter that he got pretty freaking drunk this week and, somewhere during his adventures, lost his ID. Common occurrence. Less common is that some good samaritan actually returns your ID. But Armstrong's experience was the rarest of all—he got pranked, and it was actually a good prank.
Armstrong shared images of the letter he received from Flight Centre Cheltenham from a staff member named Steve, according to Bored Panda. Inside, it appears that Armstrong has some flight documents.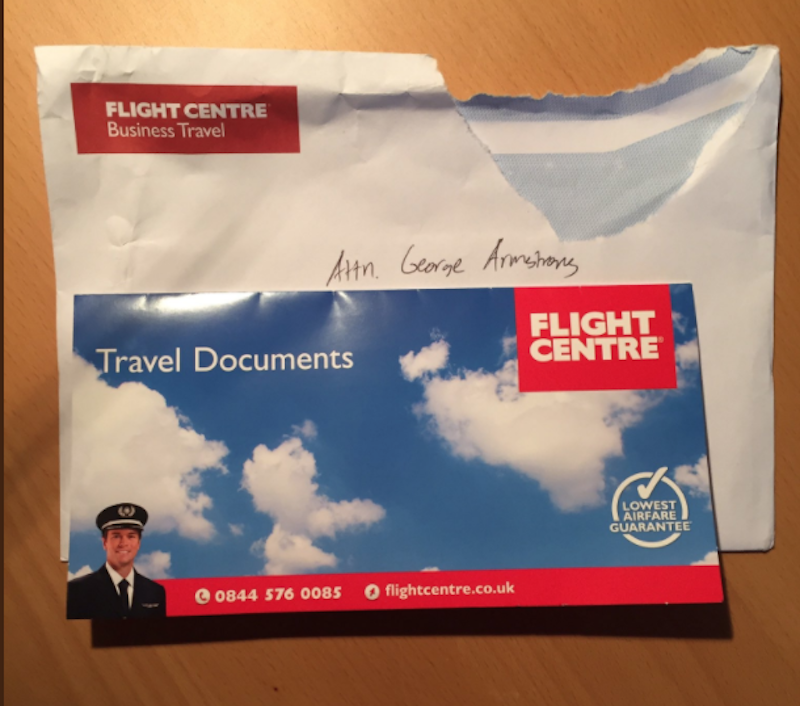 Documents that appear to be a ticket to the Maldives.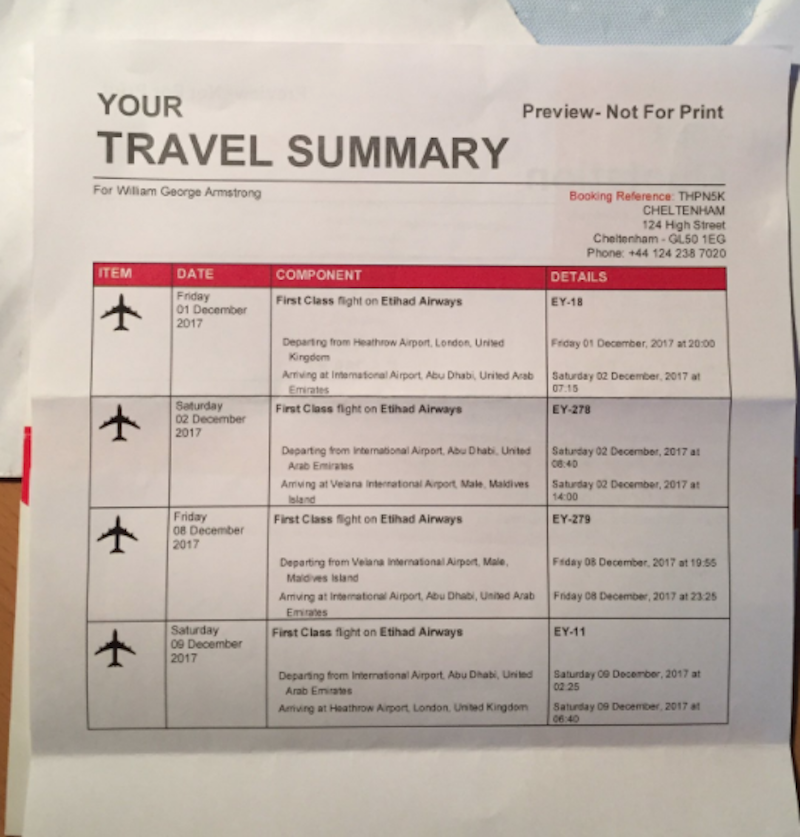 And a bill for about $6,947.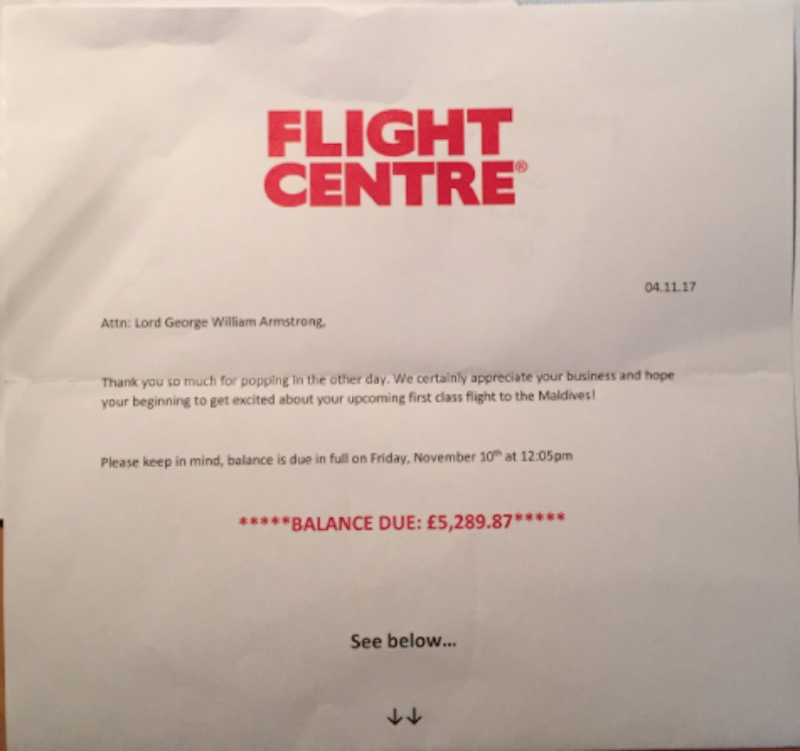 Gotcha! Steve was just returning his ID, which was found outside their shop. Just wanted to put the fear of God in him, I guess.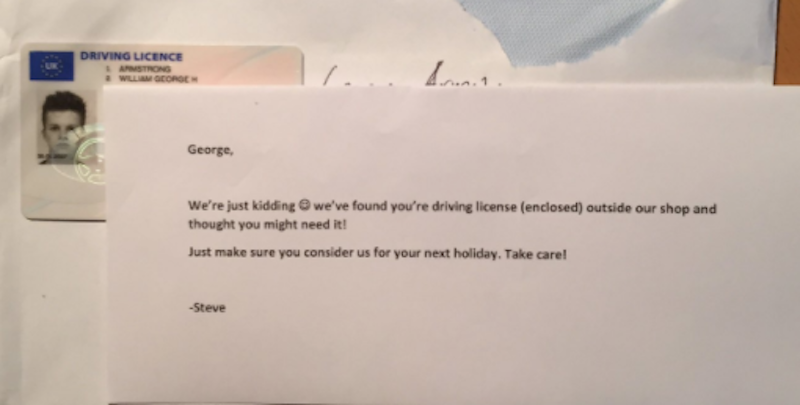 Everyone loves this story, especially because Armstrong appears to have searched out the pranking Steve in person, and they're very cute together. Seems like the begining of a beautiful friendship if you ask us.
Of course, the whole thing could just be a publicity stunt. The company certainly isn't passing up an opportunity to make it one, now that Armstrong is experiencing viral fame.
But you know what? No one cares. It's just nice to see companies having fun. It's certainly a pretty wholesome stunt if it did end up being one.
A good prank is rare, and should be cherished. We'll definitely be keeping our eyes out for their next hilarious prank cause after all the attention this one got, you know they'll be looking for more.