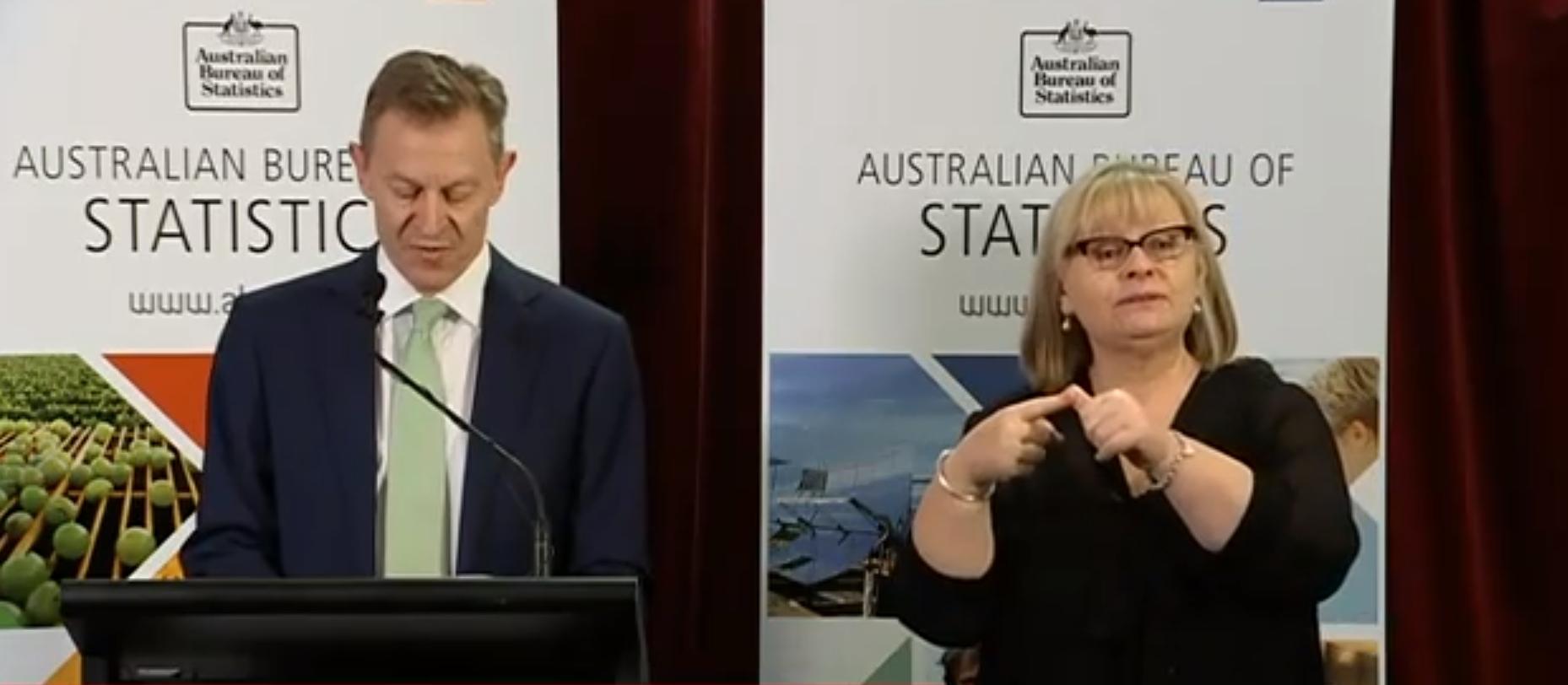 Sign Language Interpreter Makes Mistakes During Gay Marriage Announcement--Becomes Internet Hero
By Mark Pygas
Yesterday, the Australian Bureau of Statistics announced the results of an eight week long non-binding postal vote which asked one question: "Should the marriage law be changed to allow same-sex couples to marry?"
More than 12.7 million people, around 79.5% of voters, responded to the poll, with results showing that 61.6% of people wanted to allow same-sex couples to wed. The overwhelming support has led Prime Minister Malcolm Turnbull to announce that the government will aim to legalize gay marriage by Christmas, with bill already being introduced to the Senate. It's a rare occasion where a government doesn't drag its feet due to bureaucracies so it's a nice change of pace to see.
But it wasn't just the results that got people talking. Mandy Dolejsi, a sign language interpreter, had the rather daunting job of signing next to chief statistician David Kalisch as he announced the results during a live press conference that most of the country was watching. It's a pretty tough job and one mess up and the entire world will see you. Gotta keep yourself level headed.
And it's fair to say that she was a tad emotional about the results. A student of hers, Matthew Toohey, took to Twitter to reveal that she had made several mistakes, prompting her to reportedly apologize by signing something along the lines of: "I'm sorry I keep making mistakes, I'm just so happy." We can't say we blame her, no can anyone else cause she's now become the internet's hero.
News.com.au was able to find social media postings by Dolejsi that suggested she voted yes, which might explain why she was nervous. She clearly was really invested in the outcome and was just absolutely overwhelmed with emotions of happiness.