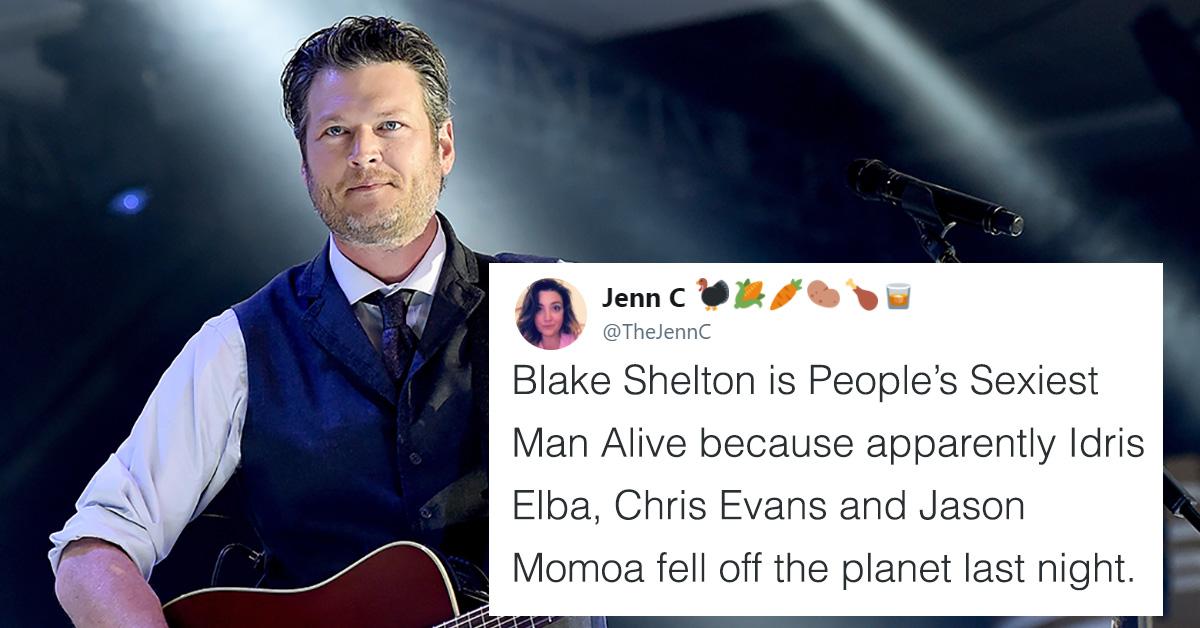 Blake Shelton Was Named 'Sexiest Man Alive' And The Nation Is More Divided Than Ever
By Mark Pygas
Every year, People magazine names the sexiest man alive. The accolade has been claimed by the likes of John F. Kennedy Jr., Dwayne Johnson, and Johnny Depp. Needless to say it's pretty open to interruption cause it's a pretty subjective award. However, people seem to put a lot of stock into the award that's been around for quite awhile.
But this year, the winner has divided social media. Country superstar and judge on 'The Voice,' Blake Sheldon, has taken the 2017 title, joining fellow judge Adam Levine as one of the sexiest men alive.
Shelton, who has never really been in the discussion for the award, has been a fixture on "The Voice" becoming one of the biggest reasons people watch the show each week due to his chill, down to earth vibes he gives off. He's often considered one of the nice guys as he's a bit gentler on the singers. But who would have guessed Shelton would be in the running for this year's Sexiest Man Alive?
Apparently not many people, including Blake Shelton himself.
Many on social media seemed to applaud the decision. Saying it's not purely about looks -- there's a lot of factors that can contribute to if a man is 'sexy.'
Others? Well, they weren't so kind and tended to lean towwards confused.
In a 2011 tweet, Shelton begged the person in the next room to "learn some English so I would at least know what he's planning to bomb!!" In another tweet, he wrote about a "sick fantasy" he had about then 16-year-old actress Dakota Fanning.
What do you think of the decision?