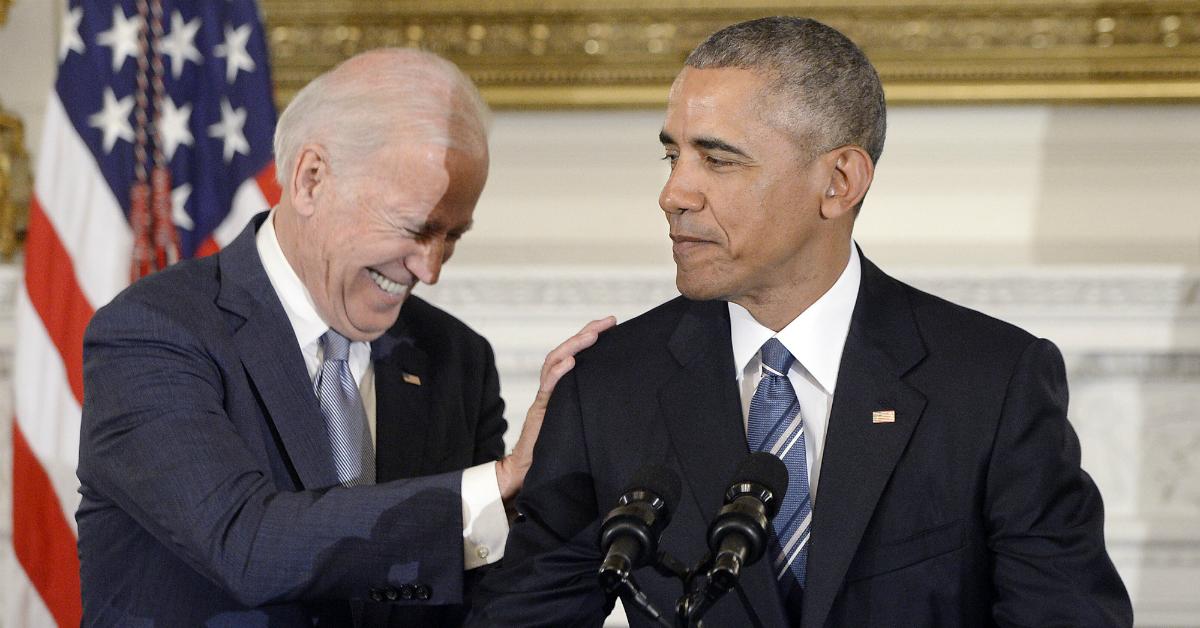 Barack Obama Tweeted His Own Biden-Obama Meme For The Former VP's Birthday
By Mustafa Gatollari
Obama-Biden memes are the cornerstone of bromance jokes on the internet. It's really impossible not to love this duo, even if you don't always agree on their policies. I mean look at them. They're just so perfectly balanced.
So much so that Obama even joked about the special relationship he shares with Joe before awarding Biden the Presidential Medal of Freedom. It's truly awesome to see a duo this close in politics. It's something you don't see very often in modern administrations.
And it was just in time for the former Vice President's birthday. Talk about embracing the meme.
Twitter absolutely loved the post and gave Biden some Happy Birthday wishes of their own because it was just impossible to resist getting in on it with him. It's just the perfect time to celebrate everyone's favorite Obama - Biden memes.
Others were just stunned that Obama created a meme because he's usually pretty reserved on social media, and heck even in person. It's scary how accurate the meme really is. Biden the fun loving prankster, and Obama the more serious guy who sometimes has a playful side. It's just too good.
For some, the tweet was a sign of true friendship, a bond that stands the test of time.